If you're looking for your next great cult film, check out the trailer to the wildly original spiritual odyssey SURFER©: TEEN CONFRONTS FEAR from writer / director / composer / actor Douglas Burke. Part mystical adventure, part coming of age drama, part Christian allegory, and all radically unique, this one is destined to become one of the great ones.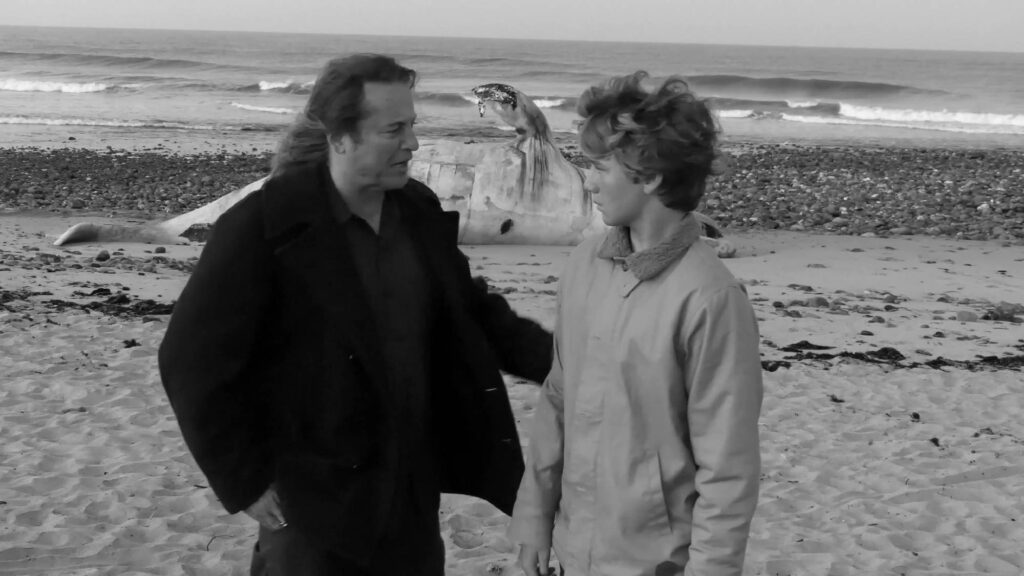 Watch the TRAILER.
SYNOPSIS:
Surfing since as young as he can remember,  at the age of 13, Sage (played by Sage Burke) is crippled by fear  after suffering a wipeout on a huge wave.  The wave slammed him to the bottom and held him  pinned there without air until he nearly died. With his whole life still ahead of him  yet now paralyzed by fear,  Sage no longer surfs the waves.  But unable to ignore the mystical and  powerful pull of the ocean,  he fishes in the surf,  and finds more than he bargained for. This is the story of a teenager who confronts fear . . .

SURFER©: TEEN CONFRONTS FEAR is the passion project from writer / director / composer / actor Douglas Burke, whose intensely passionate and spiritual opus has been captivating midnight movie audiences since its theatrical release earlier this year. Critics are wildly divided over Burke's vision: some have eviscerated it, while others have been charmed by what Burke is going for. What is certain is that the film is provoking a fascinating response, and the movie's life as a cult film has only just begun.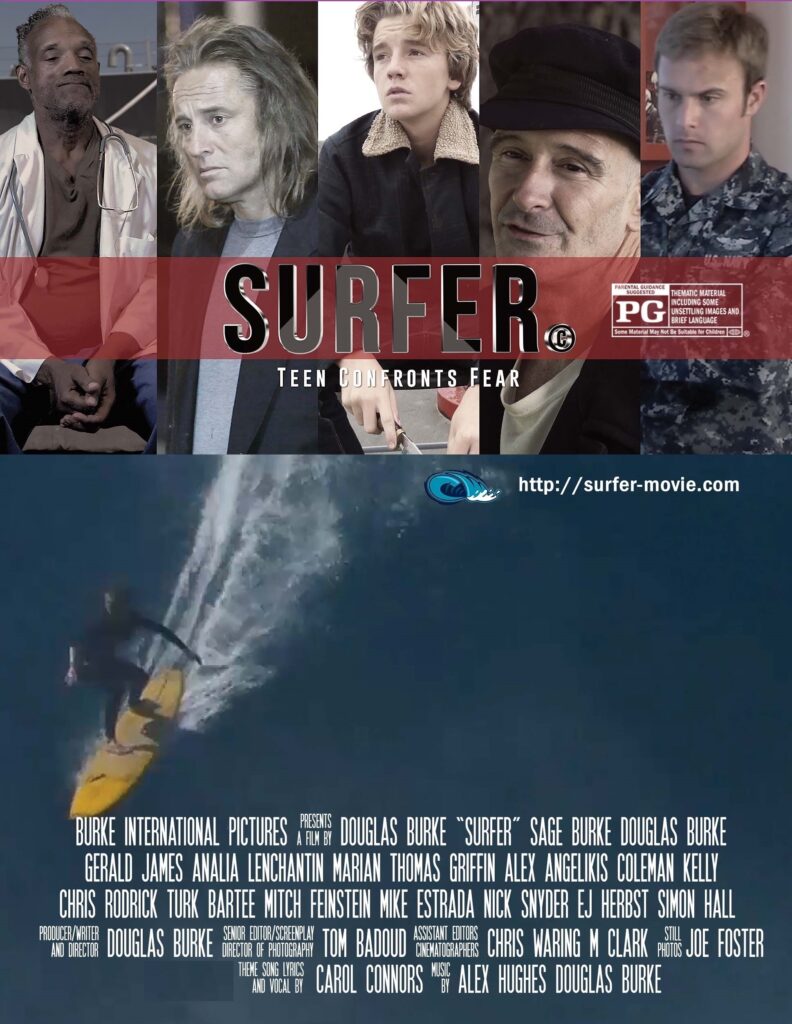 SURFER©: TEEN CONFRONTS FEAR has been playing theatrical engagements in cities nationally. Upcoming screenings include:

Saturday, September 1st
September 2nd – September 17th
Tuesday, September 4th
Anthology Film Archive Theater
Wednesday, September 5th
Every Friday in September
September 7th and September 8th
September 8th, September 15th, and September 22nd
September 13th, September 30th
… with more coming soon!