Freestyle Digital Media, the digital film distribution division of Byron Allen's Allen Media Group, has acquired North American VOD rights to the Philippines-based military-themed thriller THE EXPAT, which is now available to rent and own on global digital HD internet, and satellite platforms through Freestyle Digital Media.
THE EXPAT tells the story of a former American Marine stricken with post-traumatic stress disorder (PTSD) while on vacation in the Philippines. While he is enjoying his visit, He soon encounters romance and then the dark side of his new home, as someone begins to stalk and kill women with whom he has had romantic encounters. As his romantic partners are found dead and scattered around Manila, things turn out to be not as they may seem. When this former American Marine becomes the prime suspect in this series of murders, will we learn the whole truth? 
Written and directed by Gregory Segal, THE EXPAT was produced by Charlotte Dianco, Cody Simon, and Yuson Charles. THE EXPAT cast features Lev Gorn ('Nick'), Mon Confiado ('Cruz'),  Leo J. Martinez, and Lovely Abella ('Delilah'). 
"Though I am quite familiar with life in the country, making a film in the Philippines as a first-time feature writer/director was my privilege," said filmmaker Gregory Segal. "I had the opportunity to work with the some of the best actors a first-time director could hope for, from both the United States and the Philippines.  We tried to tell an even-handed story, seeing the world and its problems not just through an American lens, but acknowledging that viewpoint is just one way to experience the mysteries that people encounter in life.  Having been able to wrap up this philosophy in a storyline that is hopefully engaging and suspenseful to people everywhere, I can only feel fortunate for having such a great international team, from my cinematographer all the way down."   
Freestyle Digital Media negotiated the deal to acquire THE EXPAT directly with Glen Reynolds of Circus Road Films.

THE EXPAT website: www.facebook.com/expatmoviephilippines
THE EXPAT trailer: www.youtube.com/watch?v=NHOHYONO-Nk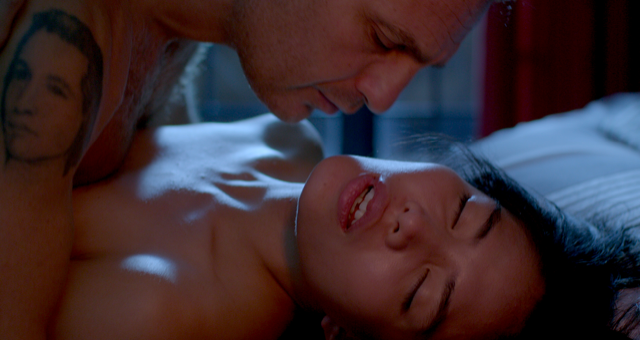 About Freestyle Digital Media 
The digital distribution unit of Byron Allen's Allen Media Group, Freestyle Digital Media, is a premiere multi-platform distributor with direct partnerships across all major cable, digital and streaming platforms. Capitalizing on a robust infrastructure, proven track record and a veteran sales team, Freestyle Digital Media is a true home for independent films. Recent releases include BEST SUMMER EVER the teen musical featuring a fully integrated cast and crew of people with and without disabilities, produced by Jamie Lee Curtis, Maggie Gyllenhaal, Mary Steenburgen and Ted Danson, THE WEDDING YEAR starring Sarah Hyland and Anna Camp, THE LAST PHOTOGRAPH starring Danny Houston, BERSERK starring Nick Cannon, UNTOGETHER starring Jamie Doran, Jemima Kirke, Ben Mendelsohn, Alice Eve and Billy Crystal. Other Freestyle titles include the action-comedy BETTER START RUNNING starring Academy Award-winner Jeremy Irons and Maria Bello, THE BACHELORS starring Academy Award-winner J.K. Simmons, Julie Delpy and Odeya Rush, the award-winning documentary HONDROS produced by Jamie Lee Curtis and Jake Gyllenhaal, horror documentary DEMON HOUSE starring Zak Bagans, host of Travel Channel's highest rated show Ghost Adventures, sci-fi thriller THE RECALL starring Wesley Snipes, MILES starring Molly Shannon and Paul Reiser and the animated feature HELL & BACK starring Nick Swardson, Mila Kunis and Bob Odenkirk. 
For more information, visit: