Due for release in September, "Debunkers, Inc" marks the first 'script sale' for rising young filmmaker Matt Thompson. We learnt a lot about the amiable writer-director, and his wonderful new family film, during this exclusive chat.Â
Â
Matt, tell us how you got into screenwriting – where did the interest initially come from?Â
I first started writing stories in 1st or 2nd grade. We would have free-writing time every day in class, but what was cool was when we finished our stories we could walk down to the front office and get them bound and laminated. I loved that. I went crazy. I'd probably write 3 or 4 stories a week. They were imaginative and weird and funny, and I could read a new chapter in class every week and my friends would laugh and that was great.  I was a pretty passionate kid, and I could express my passion in my writing. But when I got more serious about filmmaking I started reading a bunch of screenplays of my favorite films. By the time I graduated high school I had written three feature films and was working on my fourth.  I just wrote and wrote and wrote. It felt right. I had a lot in my head, a lot of thoughts about people and myself, and "what if" scenarios. Writing helped me to make sense of the world around me a lot of the times. And I wanted to live in the worlds of my imagination more than real life a lot of the time, so screenplay writing was a natural fit.
Â
Did any writers influence you?
I'm a huge Spielberg fan and Walt Disney fan. Their work inspired me, but not necessarily their screenplays. I would, of course, study the greats to see how they expressed their thoughts and how they used dialogue. I learned structure that way, but mostly I just observed people, and listened, and always ask a lot of questions, and wrote what I felt.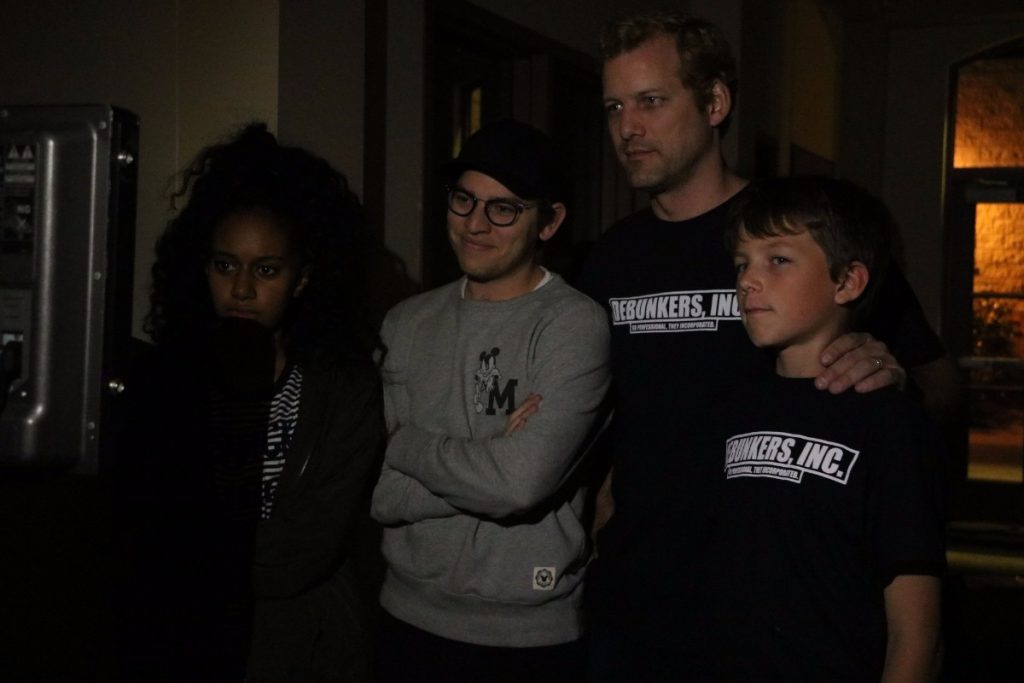 What about a mentor? Anyone you could send stuff over too to have it looked over?Â
I think one of the greatest gifts I've been given is many amazing mentors. I had the honor and privilege of being mentored by Stewart Stern (writer of Rebel Without a Cause) at a three-week screenwriting intensive the summer between high school and college, and his honesty and authenticity really inspired me. How to look into myself and be vulnerable with linking a personal connection to my work. Ryan (the film's producer) was a mentor of mine in high school and really coaxed my filmmaking fire. He always looked over my work and gave me pointers. My drama teacher in high school, was a huge mentor and a college professor of mine, who watches my work closely and he's an encyclopedia of film knowledge. I have a group of five who I send everything to. The tribe. We are always sending out stuff back and forth to each other. I think that is essential to get the perspectives of people you trust… not everyone… but people who know you and your artistic sensibilities and understand the way you see the world.
Â
What was the first screenplay you ever wrote?Â
The first official screenplay I ever wrote was The Medallion of Man (2011), which I wrote when I was 14 turning 15. I had written partial screenplays before that, but this was the first full-length. It was about a boy in high school who couldn't get girls, but finds a medallion one day in an old chest in a sewer that makes any girl fall in love with the guy wearing it.  The lore was that the medallion was created by Lucifer to make Eve fall in love with Adam in the Garden of Eden (because she wasn't into him at first, duh). And Lucifer thought this would make God give him more power, but turns out it made God angry and he cast Lucifer down to hell because of it (thus he became the devil). The medallion was passed down generation after generation till our main character finds it present day. (That'll sure give you a glimpse into the imagination of a sophomore-catholic-school-boy Matthew) That was my first feature film and it premiered in a small single-screen theater in Encinitas, CA called La Paloma Theater. We filmed it in something like 8 days. I had 4 friends help me out with most of it. We built all the sets ourselves, stole every location, and just made a summer out of it. It was an amazing experience. Learning by doing.
And what about the first one you sold?
Technically Debunkers, Inc. is the first script I "sold." All the other films I've written I've produced myself.
Â
How hard is it to sell a screenplay?
If it's a good screenplay, not hard. If it's bad, very hard. My advice would be to just write and write and write, and do it sooner than later, because you eventually get to a place where you can look at your own work and see it objectively once you write enough, instead of just being in love with everything that your fingers type.
Could you imagine anyone else directing your scripts?Â
Honestly, no. For me, the two are tandem. I write it to direct it. Otherwise it's like making a PB&J with only one piece of bread!
Where did the idea for Debunkers Inc come from?
The story came together over the course of a few phone calls between Ryan Andrews and myself. We started with the intention to do something family-friendly that took place at a high school. Those were the creative confines at the start for logistical reasons. I loved starting that way actually because those confines really bread creativity. So from there I really just thought about what kind of "world" I wanted to live in for the better part of a year. And I was always a huge mystery/detective movie fan. Once we agreed on mystery/comedy together, developing the characters led to everything else. The concept of "smoke and mirrors" and making the boys just as interested in the business as they are in the mystery-solving was inspired by my real life experience of having just started my own production company with my creative partner Matt Law (also the films DP and Clark) – where we needed to use a lot of smoke and mirrors to get gigs from new clients, and where sometimes our attention was spent more on the business than the actual movie-making!
Once the characters were established I charted out the beats on a big piece of butcher paper on my dining room table. Then I went up to a cheap Airbnb in Big Bear and locked myself in a cabin for three days and cranked out the majority of a first draft. I never like to know the ending going into it because I feel like that's no fun to discover what the characters learn and discover along the way. But when I finally found the ending –  through them – the fun part was working backwards to make the clues make sense leading up to it. It was a bit of a puzzle, but a fun one.
Â
Where was it shot?
Cathedral Catholic High School in San Diego and a friend's garage in Los Angeles.
Â
And where can we see it?
I believe it's now available on Showtime, which can be seen through Amazon and Hulu, and soon to be on Amazon Prime, Google Play, and Roku.