Alex Lee Williams, one half of the team behind the bloodcurdling new thriller HELLmington (out in September), gives us the 411 on his beginnings, working with Michael Ironside, and his love of Brian Yuzna!
When did you decide you wanted to make movies?
Ever since I was a kid I was hooked on movies and music. Those were my two outlets that helped me digest all the things that I was experiencing in the world around me. Horror films in particular really spoke to me for that reason. They helped me realize that the darkness found in every day people can be explored in really unique and cool ways that don't have to be completely grounded in reality. Movies like The Gate, Prince of Darkness and Jacob's Ladder really unlocked something sinisterly creative in me at a young age and I haven't looked back since!
Fortunately, I was able to make that childhood dream come true with Hellmington and I could not be more grateful for the opportunity.
Have a lot of support in that decision?
Luckily, I did have a lot of support along my creative journey from my entire family. My dad was instrumental in showing me as many films as possible and exposing me to various types of art forms from a very young age.
How does one start though? Do you enrol in film school or just go out there with your camera and shoot something – I imagine it's different for everyone?
I think it's a mix of the two. This is not an industry that you typically work your way up within. It comes both from education and experience. Personally, I think it is vital for every up and coming filmmaker to enroll in some type of film program so that they at least get a fundamental understanding of either the technical or theoretical aspects of film. For people who aren't as interested in studying film theory in school, I suggest enrolling into a college program to learn the technical elements of filmmaking while avidly exploring film theory on your own by watching as many movies as possible.
And was there a genre you always gravitated towards?
Horror – 100%. It is one of the most poetic genres to work within simply because as the creator you choose to be as abstract or pragmatic as you like.  You can draw beautiful parallels alongside the more ugly aspects of living. Mike Flanagan's Before I Wake is a stunning example of that. In fact, most of Flanagan's work is as beautiful and thought provoking as it is terrifying.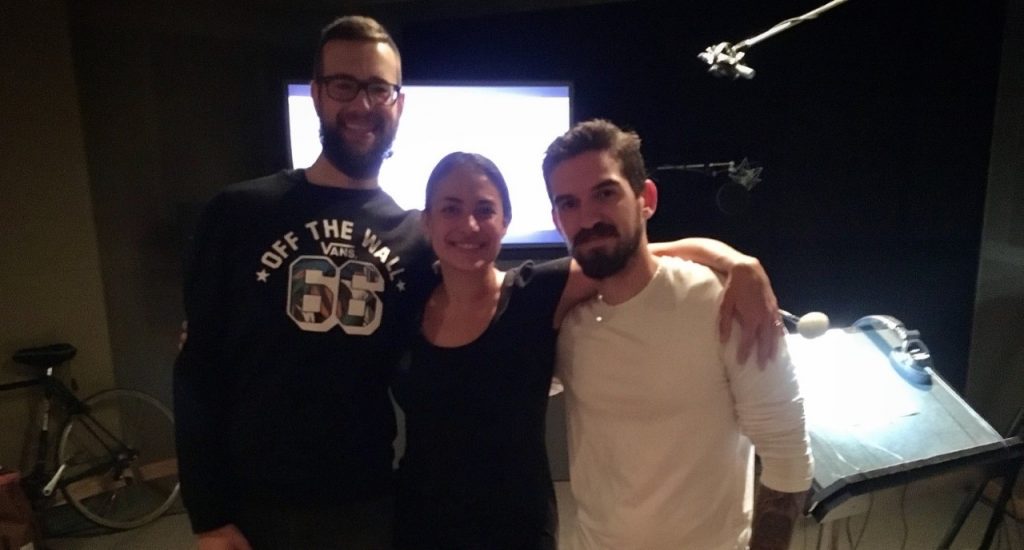 Is it fair to say HELLmington is an effective mix of genres though? Was that intentional?
I would say that is a fair statement to make. Early on, we drew inspiration from Twin Peaks and Joe Dante's films to really create a weird world that is both horrifying and hilarious. Humour and horror go together like peanut butter and chocolate because they are both such visceral reactions that often offset each other to create a more balanced experience. Levity also helps to establish self-awareness, which I think is always needed in a horror film. Because you are making something that is usually detached from the reality that surrounds us, it's good to make a joke to the audience highlighting this disconnect to remind them that the roller-coaster they are on is ultimately supposed to be fun.
What does Michael Ironside bring to your movie?
Michael Ironside brought a level of insight and experience that vastly elevated the picture. His ability to find the sub textual elements of his character and highlight them in key scenes was nothing short of astonishing. He was so thoughtful about every scene he was in that he would make slight alterations that infused the film with a deeper authenticity. Over time, Michael re-informed the way that I look at the characters I help to create as well the universe in which they live.  It was a learning experience every single day working with Michael Ironside and it is a time of my life that I deeply cherish.
The film plays a lot like Twin Peaks, a bit like David Fincher's The Girl With the Dragon Tattoo, and mostly, a striking love letter to the thriller genre. But tell me, if this were playing as one-half of a double feature at the drive-in, which other film would you pair it with?
Brian Yuzna's Society! If you thought Hellmington was a mind-fuck, Society will rock your 'effin socks right off!