As the star of the new horror-thriller MACHINATION, Steffi Thake didn't need to travel too far for the shoot – it was shot in her neighbourhood in beautiful Malta!
---
How did the role in MACHINATION, come about?
Ivan and Sarah got in touch with me in June 2020 and said that they wanted me to play the role of "a woman who descends into madness due to past trauma, media fear-mongering, and conspiracy obsession." SOLD.
They'd seen enough of my past work to know that they wanted to work with me, and this was an opportunity for me to play the lead in a feature film! The second lead role of my career! Who wouldn't jump onto that opportunity?
And did it take much preparation?
I spent about a month working on the character before we started shooting. We had rehearsals and character building sessions that also contributed to the story. It was a highly collaborative process that I really appreciated!
I particularly loved my rehearsals with Rambert Attard (Yorgen, Maria's brother). We've known each other for a few years now, and I love working with him!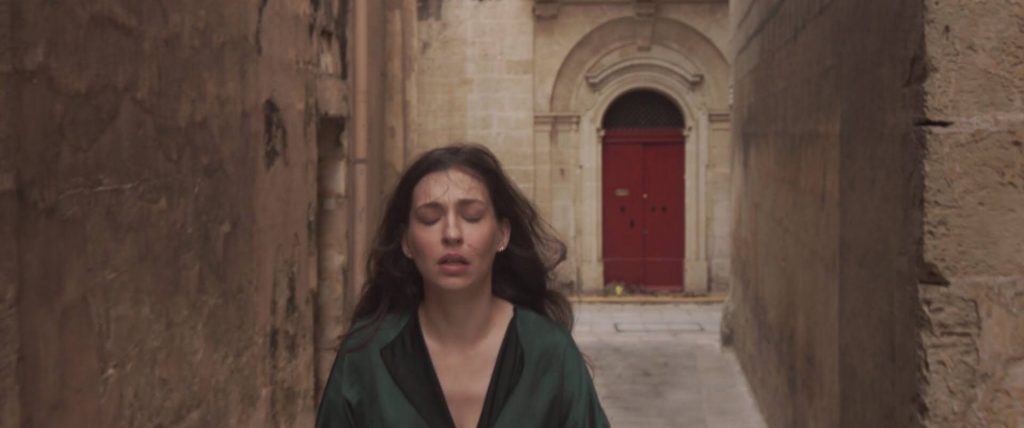 Anything you had to learn how to do on the film that you hadn't done before?
Well, I'm not sure if this qualifies, but I'd never worked with worms before! It wasn't something I needed to learn to do, per se, but it was one hell of an experience!
Thankfully I'm not so creeped out by them because I used to play with earthworms as a child. We had three different kinds of worms for the shoot, handled and placed carefully by Robert Mercieca.
During our poster photo shoot, I learnt (the hard way) that mealworms pinch. Ouch!
How much could you relate to the character?
On some levels, absolutely! I haven't been through the kind of trauma that Maria has experienced. But I do understand the anxiety and the uncertainty surrounding the pandemic. I think we can all relate to that – just maybe not on such an extreme level.
Maria grew up in a very traditional and religious family in Malta. Family is very important to the Maltese and is another attribute I carried through when building my character. Blood is thicker than water!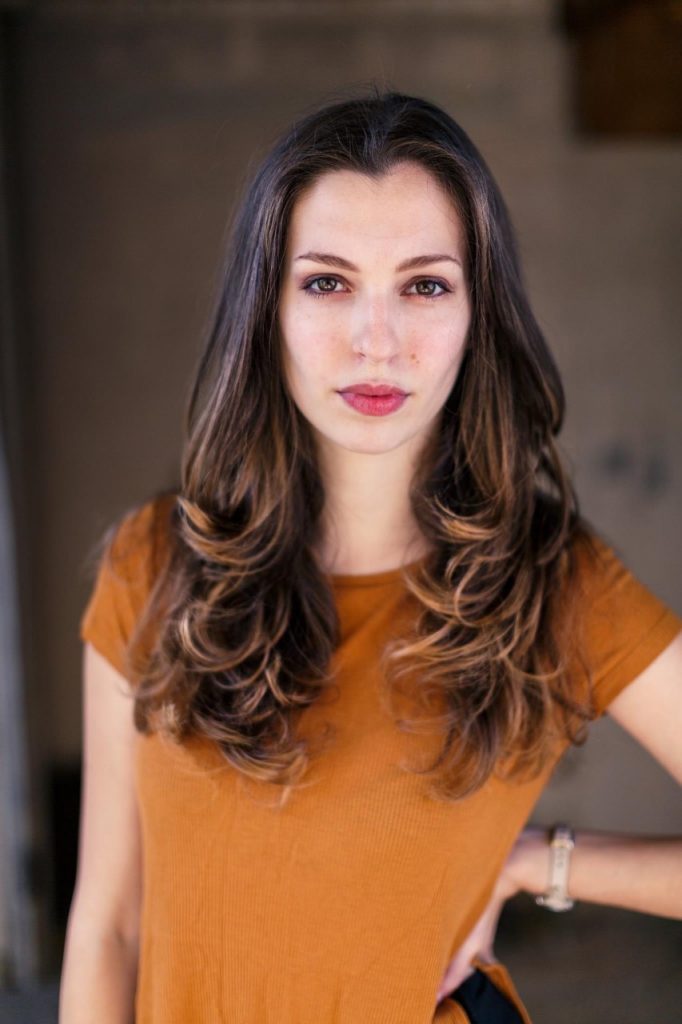 Tell me about your director. Did he encourage ideas and input from the cast?
Absolutely! The film required ideas and input from the cast because it was completely improvised. Sarah and Ivan had a plot synopsis to follow and critical moments to hit. Everything else was entirely up to us based on the character preparation we outlined together. We worked hard for a few weeks before shooting, building up relationships with each others' characters, and I was able to truly understand who Maria is at her core.
During shooting, they allowed us to be free and play around with different choices and actions until we found something that worked well for Maria and the story progression.
And what lovely locations – where was it?
The film was based and shot on the tiny Mediterranean island of Malta! To be more specific, in a rural town called Mgarr.
MACHINATION is available this week on digital.