The French Canadian filmmaking collective known as RKSS (Francois Simard, Anouk Whissell, Yoann-Karl Whissell) really hit the scene hard with their eye-opening and delightful post-apocalyptic adventure Turbo Kid in 2015, and now they're back with yet another throwback to the nostalgic mystery / thriller Summer of 84. The film fits right in with the recent hits It and Stranger Things, and it's easy to see what appeals to these enthusiastic filmmakers.
Â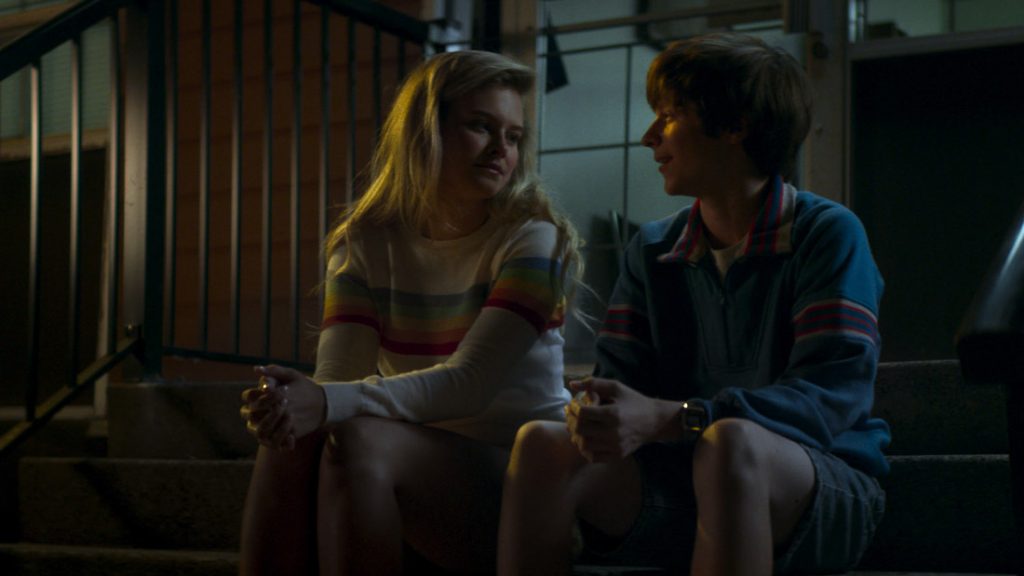 Â
Summer of 84 could not be coming out at a better time. Everybody's primed from It and Stranger Things. Everybody seems to be into this throwback mode now.
Â
I think moviemakers right now – I think for us – go back to their childhood a lot. We grew up on movies like The Goonies and Stand by Me and The Monster Squad, so it's part of us. We don't want to grow up. We want to be teenagers forever. We didn't intend for the movie to be released during the It and Stranger Things era. When we started this project it was 2015, and there wasn't anything like it in the market. We got a bit nervous when we saw the first poster for Stranger Things, but in the end I'm sure it helped get us the green light, so we're grateful. And Stranger Things is very different than It, and Summer of 84 is very different than both of them.
I agree. It's own thing. I met you guys back when you were promoting Turbo Kid. You're very enthusiastic, you're very in love with what you're doing, and I think the audience can tell. What is it that fuels your enthusiasm? How is it that you're so childlike in your zeal for making movies?
Â
Thank you! We're just in love with making films. We feel we're very lucky to be doing what we're doing, to be able to tell stories. We just love our lives. We're kids at heart. We want to stay that way and have that sense of wonder about life that surrounds us. Life is amazing. We're still kids inside.
You've made two movies in English in a row. Are you planning to ever make a film in French?
Â
We started with short films like 20 years ago. We were trying to make a feature film in French then, but it was very difficult to get financing for a French movie that was crazy or even just a genre movie, horror or sci-fi. It's something that is not common. In Quebec they mostly do dramas. We decided to do something in English, and that's when we got our break. We don't think we will never do a feature in French. If the occasion arises, and we get the financing, we might do one. We have a much bigger audience in English. There are more and more opportunities to do genre films. We're not closing that door. With Turbo Kid, the door opened a bit more.
With this film, you already mentioned some of your inspirations, but were there any other films you were looking at for inspiration?
Â
Joe Dante's The 'Burbs, Fright Night was a huge influence. We love that movie so much. Any Carpenter.
The big question for me is are you guys planning to go back to the wasteland for another Turbo Kid?
Â
For sure. It's in the plan. We are writing the script right now. We are putting a lot of pressure on ourselves. We want the sequel to be what everybody's expecting. We are taking really good care that it's the sequel the fans deserve. We're taking our time in making it the best we can write.
You used Le Matos [Jean-Philippe Bernier and Jean-Nicolas Leupi], your composer for Turbo Kid for Summer of 84. Say something about that.
Â
Well, Jean-Nicolas is a mad genius. They both are. He's a close friend. Making films can be stressful, so the more friends you have around you, the better and easier. Also, we were very lucky. Jean-Nicolas is also our DP. He is there at the very beginning of each project. We show him the script before we shoot anything. We want to give him the sense of where we're going. By the time he is composing, he knows the story by heart. When he gives us a track to listen to, it's Christmas for us.
Last question: What were the craziest things you ever did on your bikes when you were kids? I'm sure you didn't chase down a serial killer, but what's the next, best, and closest, coolest thing?
Â
Oh, my god. I was a nice kid, but I did do some terrible things. But I won't tell that story. We had a big book of mysteries from Reader's Digest. In our neighborhood, we would hunt for gold, for bigfoot, for vampires. Everything. We used that guide to find them. We had a blast. I did my share of shooting houses with my paintball guns. Stuff like that. That's what I didn't want to tell you. I would be on my BMX and go!
Â
Â
Summer of 84 is out now in theaters from Gunpowder and Sky Releasing,
Â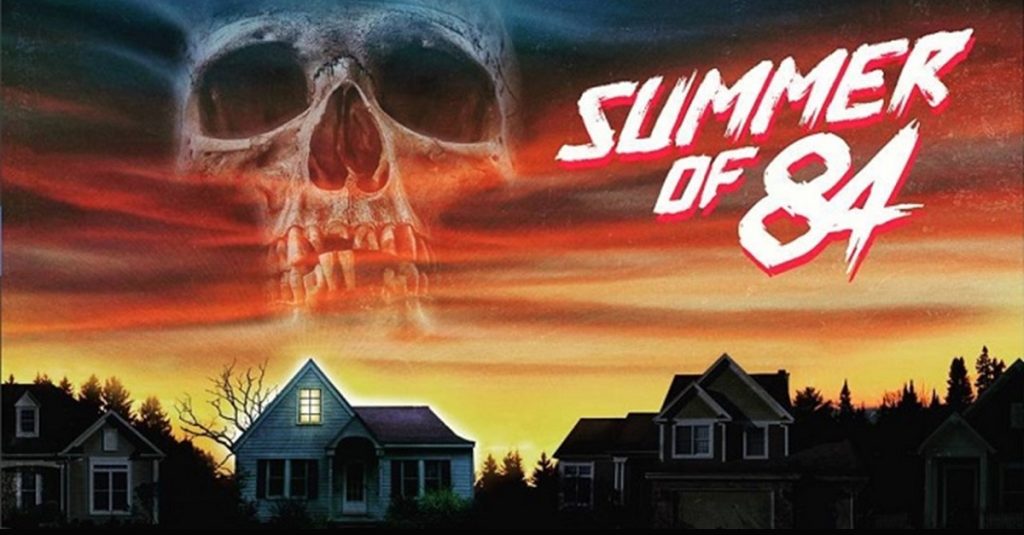 Â
Â