The genre hybrid Summer of 84 combines some of the best and worst of our childhoods: Adventure, coming of age themes, mystery, comedy, and sheer terror. The story concerns a group of young lads in the defining summer of their lives as they decide to hunt a serial killer who may be living in their neighborhood. From the filmmaking collective known as RKSS (Francois Simard, Anouk Whissell, and Yoann-Karl Whissell), the film stars young actor Graham Verchere in the lead role as Davey Armstrong, who leads his friends on a dark path of no return.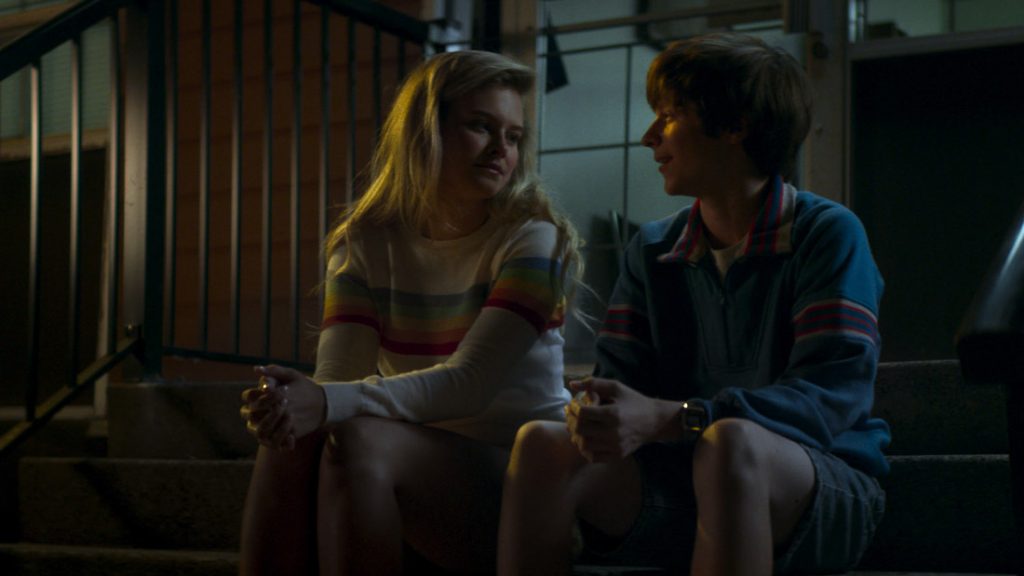 Summer of 84 is out this week in theaters. This must be pretty exciting for you.
Yeah, we're very, very excited. I'm just about to fly out to LA for the premier.
This movie is a real throwback to the stuff that I grew up on in the '80s. The throwback thing is really in right now. I'm sure you've seen It and Stranger Things …?
Yeah, the '80s nostalgia is really popular right now.
What was that like for you being in an '80s-set film, riding on a bike in the neighborhood? I don't know about your neighborhood, but I don't see kids in my neighborhood hanging out like that. Not anymore. Not in a long, long time.
Yeah, it was interesting because for me it's hard to imagine a time like that where you'd ride your bike down the street to go hang out with your friends, and use walkie-talkies. But my parents were like, "No, no, Graham: That's what it was like. You have to believe that." It was weird, but it was really interesting.
The directing collective known as RKSS told me what their inspirations were for this film. Did they have you guys, you kids, watch any movies at all for homework?
They did send us a small list of movies that they wanted us to watch before. So I watched Stand by Me and The Goonies. Those were on the list. Those have the same dynamic of the boys going on an adventure.
What did you think of those movies? They also mentioned Fright Night and The Monster Squad.
I haven't seen Fright Night or Monster Squad.
A handful of years ago there was a movie called Super 8 that fits in with these movies.
I did see that one!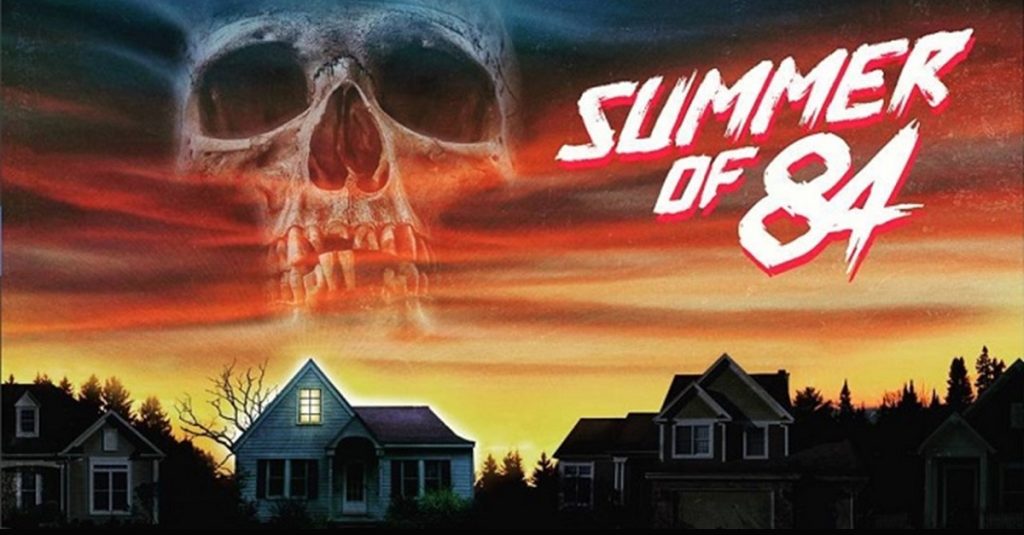 Summer of 84, like those films, has a real sense of danger and adventure to it. This movie captures that. This one is pretty serious. It's about a serial killer killing children.
I mean, for me I know it's all fake, and I know there's no serial killer on the loose. I thought it was pretty funny, but during the last few scenes of the movie that gets pretty intense, it kind of freaked my mom out filming that. It is a scary situation imagining that.
Give me an idea what your life is like when you're not acting. How do you experience adventure?
Adventures … Outside of acting, I have to admit, I'm a pretty boring person. I don't go on adventures that much. I'd like to think I do, I'm realizing I don't. I do a lot of music, I play a lot of video games, I hang out with my friends. But I don't go on enough adventures. I should get on that.
Talk about your teammates there in the movie. I also talked to Tiara, who plays your beautiful girl next door.
Oh, man. The entire cast and crew were completely wonderful to work with. I don't have a single bad memory from that set because they made it so much fun. Those three other boys that I worked with … assuming we all lived in the same city, we would be hanging out every day. It was so much fun on set. We really hit it off. Tiara was wonderful as well. She was a pleasure to work with.
RKSS seem like they create a really fun set to be on. Talk a little bit about working with them.
I love RKSS so much. They were so excited to be making this movie. Just because they have so much passion for what they do. They worked as three people, which is really interesting. That doesn't happen very often. They do it so well. It seemed like they never disagree. If they did disagree, they are able to figure it out. They all have assigned jobs. Yoann worked with the actors more. Francois did more storyboarding, and Anouk did pretty much everything. They had their clear vision of what they wanted and they knew how to get it.
Summer of 84 is a movie that kind of rests on your shoulders. You're the lead. It's going to be a hard movie for you to top. What sorts of roles are you hoping to get in the future? What do you see yourself playing in the future?
I'm honestly not sure. I'd like to try my hand at a variety of different things. I'd like to do be on the other side of the camera. There are some things coming up after this that I know about that I can't talk about. Very exciting things. It will be hard to top the experience of Summer of 84, but we'll see.
What sort of movie do you think this is? Is it a coming of age movie? Is it a horror film? Is it a mystery? Is it an adventure? What do you think?
I think by definition it is a horror movie. But the part that makes it really interesting to watch, that makes it really unique, is that it doesn't start out as a horror movie. It starts out as a light-hearted adventure, like The Goonies. It becomes less of a happy coming of age movie to a movie where these kids are forced to grow up so quickly. It turns way too real way too quickly.
Do you think your peers and your age group will be able to identify with this film?
Some of my friends saw it in my city, and they had fun, but I think the nostalgia is a big aspect of what gives these movies such a big audience. Obviously, you can't rely on that for everything, so if other people wouldn't be able to enjoy it, then it wouldn't be successful at all. It has to have more than the nostalgia. The writers talked about the fact that the '80s gave it such a good setting. The characters didn't have cameras and couldn't just catch the serial killer right away.
Is there anything else you'd like to say about this film?
You can go on Summerof84Movie.com to find out if it's playing in your city.
Summer of 84 is currently in theaters from Gunpowder and Sky Releasing.