Filmmaker Johan Bodell talks about the differences between working on a short film and working on a feature, as his latest full-length movie The Cabin hits DVD and VOD.
"The Cabin".  The title suggests something of a companion piece to an Evil Dead or Cabin in the Woods… but it's not exactly, is it?

Not exactly. Of course, we share that all the films take place in a Cabin. But it's different.
Me and Erik (Screenwriter) set a couple of rules or guidelines for the project before he started to write it. I've met so many people that always had an excuse why they hadn't done a feature film. We decided to try a different approach. We decided to make a film that we knew we could make with the resources we had. One of the guidelines we set out for ourselves was to have few actors, in few locations. We were looking for a location where we could do basically everything we wanted and went to have a look at the Cabin, which is my family's old cabin that my grandfather built.
It's located on a farm own by my aunt. There we had a perfect surrounding for a horror film.
The U.S distributor changed the title, I believe?
That's right. We called it A Night in the Cabin. I would say that it's one of the hardest parts of making a film, coming up with a good name for it. I shot a short-film earlier this summer that I still haven't decided what to call it.
I was so glad when Alec (producer) came up with that name of the film.
How much say does a director get in those decisions?
I got informed that they wanted to change the name and for me, The Cabin works even better than A Night in the Cabin. It feels so much clearer.  And maybe a bit further away from Cabin in the woods. It's not that important to me as a director, I'm more focused on what's going on after you press play.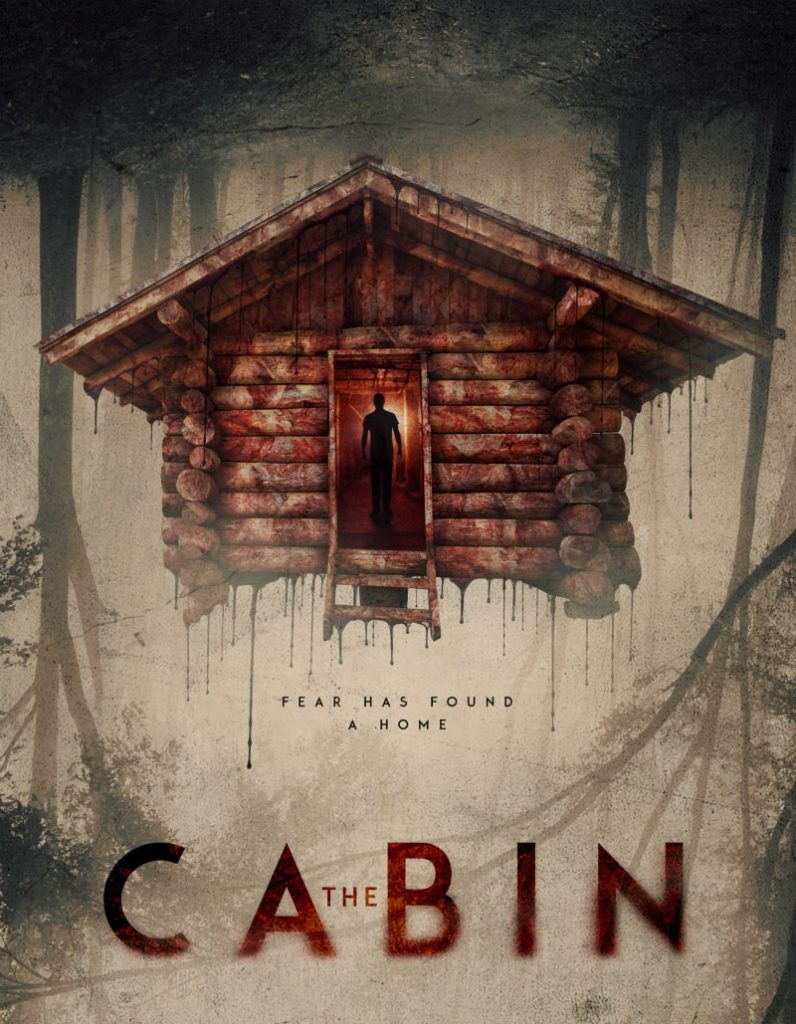 How much a star is the actual 'Cabin' in the movie that you shot in?
The Cabin itself has been a key point in making this film, the story is built around the Cabin, the lake in front of it and the farmhouse across the lake. The Cabin itself is built by my grandfather in the 60's and I used to spend a lot of time there growing up. But in later years nobody hasn't really taken care of it, which I thought was sad. But, now it's the perfect setting for a horror film.
Where was it located?
It's located outside Kilafors, the town in Sweden I grew up in. It's about three hours north of Stockholm where around 2000 people live. When the actors and DP landed for the first time in Sweden I think they were a bit surprised that we were going deeper and deeper into the woods.
Kilafors has actually become somewhat of a film hub in later years. David Fincher was there for a couple of months shooting scenes for The Girl with the Dragon Tattoo. And if you look close in the Swedish version of Girl with the dragon tattoo, you can actually see the Cabin in it.
There's also a post-production company located there that have recently made all the post-production for series like Intrigo and films like Blackway and Kidnapping Mr. Heineken with Antony Hopkins. There's a lot of things going on in the middle of nowhere in Sweden.
Being an independent production, I imagine some of the locations were even your own… or family and friends' places?
Absolutely, the main location has been in my family since the late 1600's. I've had generations working on that land, and be able to work within my field, on the same land touched me on a personal side.
Is it different working on features to shorts? If so, how?
Both yes and no. The workflow for me as a director is the same. You have to be able to answer the same questions and worries about the same things as doing a short. I've worked on longer projects before as production coordinator and assistant director and I think that really helped me to prepare to direct a feature-length project. It wasn't really until post-production that it hit me that we've actually made a feature film. The number of decisions was overwhelming at times, especially when having a job on the side that you have to focus on during the days. It's been a lot of late nights and weekends that's gone into this project. Me and Matt Donner (composer) talked about this during one of our sessions when I was visiting him in Santa Barbara, that if you ever get stuck on a scene or a problem, you could always move on to the next one and keep working. While working on a short-film there aren't that many scenes to keep on working with.
Here there's always been something else to move on to that also needs attention during post-production. Of course, it's been hard at times to keep on working. But we always managed to have small internal deadlines to work towards. If you have the end-goal in mind all the time it would have been too much. But small deadlines, check the film with friends and family. Getting fresh eyes makes you also look at the film from their perspective. Go back, do over. And keep doing that until you're satisfied. I'm super proud of what we managed to do with The Cabin, and I can't wait to do it again with our next feature project.