An eerie, abandoned camp where a gruesome event took place, what could possibly go wrong there? Shout! Factory's Camp Cold Brook is now available everywhere digitally including Apple TV, Google Play, Amazon and Vudu. In case you aren't familiar with the film, the synopsis reads: Reality TV producer and host Jack Wilson (Played by Chad Michael Murray) finds himself in a tough spot when his show is about to be canceled. In a last ditch effort to spark ratings, he and his producer Angela (Played by Danielle Harris) choose to film their next episode at the legendary Camp Cold Brook, which was host to a horrific incident where the young campers were drowned in a nearby creek 20 years ago. Their arrival begins like any other episode but the TV crew finds that they get more than they bargained for. We caught up with one of the film's creatives, composer Chad Rehmann, and learned what went in to creating Camp Cold Brook's score. We also talked to him about some of his other work too. Read here:
---
-Congrats on the recent release of Camp Cold Brook! For horror fans out there, tell them why they should go see this movie? Creepy kids, strange symbols, a witch, tons of Joe Dante Easter Eggs and Chad Michael Murray and Danielle Harris – what more could you possibly want?!
-Now that Camp Cold Brook is out and you have watched it a few times and seen the response of others, is there anything you wish you would have done differently with the score? I have yet to meet a composer that is 100% satisfied with his/her work – and, with Camp Cold Brook that holds true for me. In terms of the overall process and tone of the score, I am extremely happy with how it turned out. That being said, there are many instances where, after watching it with an audience, I wish I would have ramped up differently, hit an action differently, mixed a cue differently, etc. Because of the necessary deadlines built into a post-production schedule, at some point a composer has to say "that's good enough". Sometimes good enough means it's 99% of the way there and we (composers) are obsessing over the last 1%. Sometimes it's not at 99% yet but everyone on the team is over the moon about it. It's difficult for a composer to set aside his/her perfectionism, but sometimes it has to be done for the sake of the film. With Camp Cold Brook, however, overall I am very proud of the film.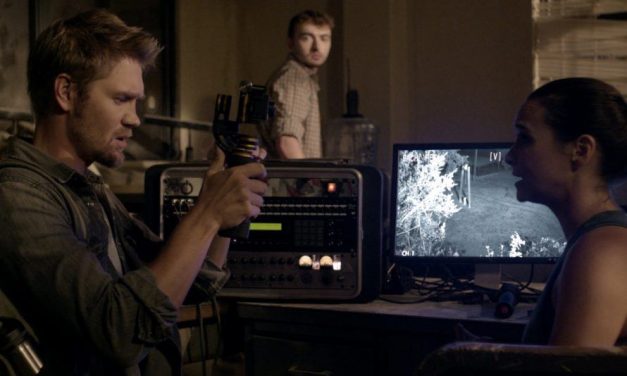 -We won't give too much away but the end of Camp Cold Brook is left open. If there were to be a sequel are there different things you would like to experiment with that you didn't in this film? Without giving away too much of the film, if a sequel were centered on Jack's family and the girls, then it would be fun to explore what the love and anguish of a father would sound like in the Camp Cold Brook musical world. Writing music leading up to the point of meeting Jack's family was probably one of the most difficult cues to write. There is a lot of love and tenderness that needed to be heard. Finding what "love" and "tenderness" sounded like in the Camp Cold Brook musical world was a challenge. It would be fun to musically explore those relationships further, as I loved the challenge that presented.
-Aside from Camp Cold Brook, what film that you have worked on do you feel like you have learned the most? If I had to pick one, it would definitely be my very first feature film, The Bridge. Because my music degree focused solely on creating music for the concert hall, and my peers had already mastered some of the audio software needed to create music for media, early in my career I felt behind in terms of technology and process. Those first couple of years in Los Angeles involved a lot of self-education, seminars, reading, and figuring out how to do this thing called "film scoring" while working on many short films. The Bridge was the first feature that allowed me to put all of that into practice for the first time.
When looking at my career as a whole, I think I've become better at trusting my gut and not always feeling like I have to fill every space with intricate musical nuances. When I first started scoring films, and from my experience this is true of many composers, I tended to overwrite. Big melodies, thick orchestrations, wall to wall sound. Don't get me wrong, there is definitely a time and place for all of those techniques; however, over the years I really came to appreciate the old adage of "less is more". Sometimes all you need is a couple of well-placed notes in order to effectively communicate what the director wants the audience to feel. With the horror genre especially, if the script is strong and the performances are tight – sometimes we composers just need to get out of the way…otherwise you risk going into cliché territory. I've come to appreciate how "simple" can sometimes be more.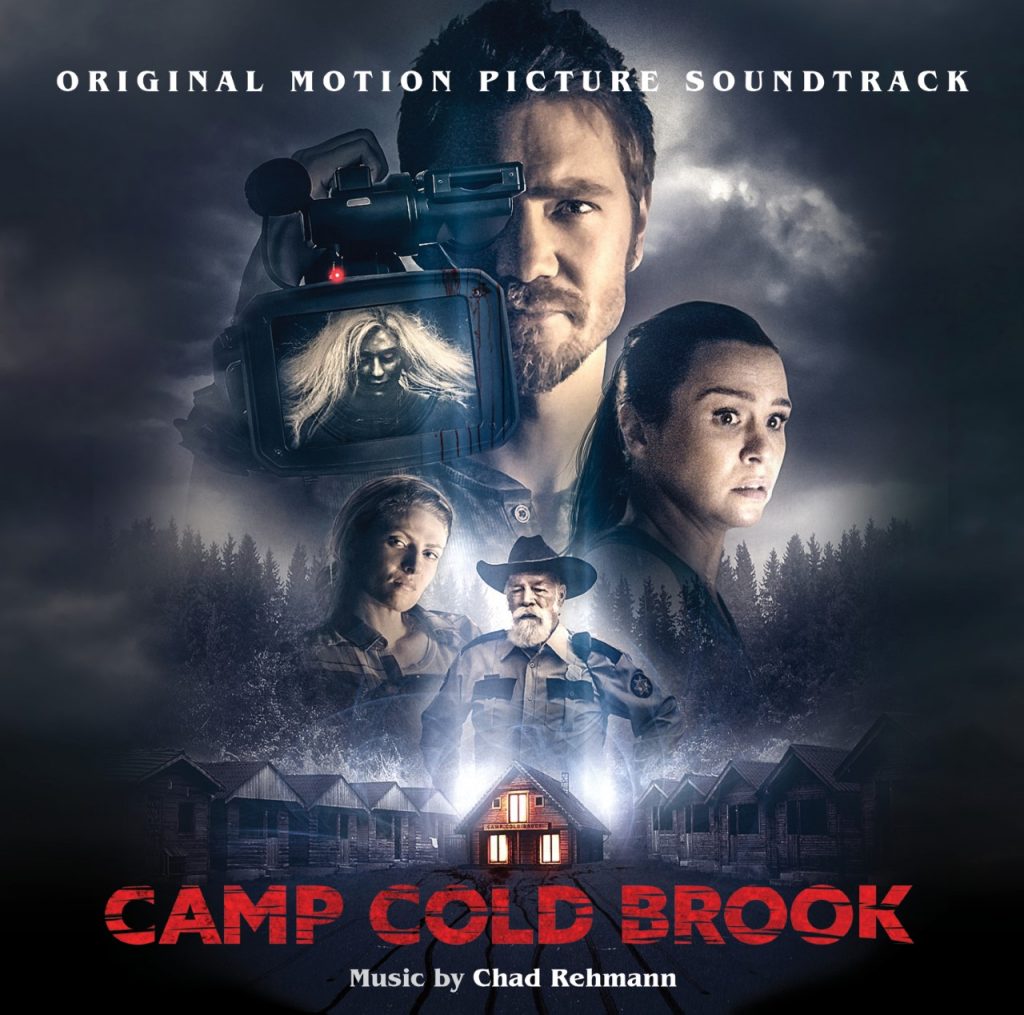 -What's interesting about your career is you have done a lot of horror and Christmas films, complete opposite ends of the spectrum. Which speaks to your versatility as a composer. Which genre do you find more challenging to score? I am so thankful to have the opportunity to write music for family friendly entertainment once in a while as I have three children and a wife that is not a fan of horror films at all. This way, they get to actually see some of my work!
In my experience, Christmas films are a little more of a known quantity when compared to films in the horror genre. There's an expectation from the audience as to the music that one will hear when watching a holiday film. A horror film, on the other hand, gives the director a unique opportunity to create a world that the audience has never encountered before. As a composer, it's always a challenge to help craft what this new world sounds like. Often times it takes a while to stumble upon what works, but the exploration and journey is part of the fun!
-As a composer, what would you say is your main job with a score? How do you know when you have succeeded? There are only 12 notes, and no matter the genre it's my job to put those notes together in a way that helps directors tell their story. For Camp Cold Brook, Andy and I set a goal to rely heavily on instruments that were created from objects that could be found at a summer camp. Before a note was written, my team and I spent a couple of weeks processing recordings that we had made of splashing water, twigs breaking, windows creaking, swing set chains, static from walkie-talkies and similar objects. I even recorded my own children screaming (which they absolutely loved doing in the studio!). Blending all of that with traditional orchestral writing was definitely a challenge, but one for which I am extremely proud. Did it succeed in helping to tell the story? I like to think so, but I'm always so deep in the weeds on these projects that it's hard to gauge reactions. Most of the time it comes down to: If the director likes it and I'm proud of it, we call it good and move on!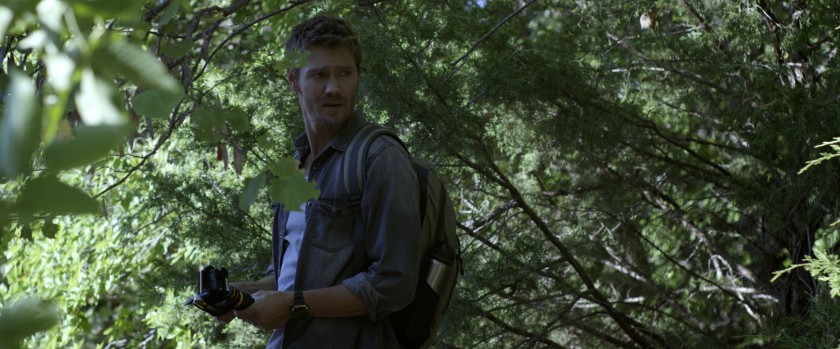 -According to your IMDB you have a few films coming up: Obsidian Dolls, Blood Born and Byrd and the Bees. Can you talk about any of these? Do you know what the musical vibe will be for any of them? Obsidian Dolls is an interesting departure for me. Michael Carnick and I previously worked on Who's Driving Doug together, and I was excited when he contacted me regarding this film. To be honest, I had to watch a rough cut of this new film a few times before signing on to it. It is two characters in one location exploring some pretty deep philosophical topics, and when I initially saw the cut, I thought that the film played pretty well without any music at all and honestly didn't know what I could add to it. The script and acting is so incredibly strong that I didn't want to ruin it with my music! Michael, to his credit, took the time to lay out his idea for the score, play me a lot of music, and show me key scenes with some temp. Slowly but surely I bought into his vision, and I feel it's some of the strongest string writing that I've done in some time. To write music that is stripped down to just a few strings and a little piano is a very vulnerable process. I couldn't rely on big drums, rises, synths, loops, or any other technological tool in my arsenal, just basic string orchestra writing. It was a great opportunity to get back to my roots as a concert composer, write with pencil and paper, and rely on my ear instead of what my sequencer could produce.
-What has been your favorite film you have seen recently? At this point in my life, a majority of my screen time is spent watching animated films with my wife and kids. I think the last horror film I saw in a theatre was Jordan Peele's Get Out that he made with Blumhouse (again, three small children = not a lot of free time), and I was a huge fan of what Michael Abels did with that score. In addition, I'm starting to introduce my children to some of the classic films that I remember from my childhood. Given that Camp Cold Brook is a Joe Dante project, it made me remember Gremlins, The Burbs, and all of the other classic films that he gave the world. I think my kids are still a little too young for those, but I can't wait for the day when they learn about Gizmo and see why you're not supposed to feed him after midnight!
Chad's Camp Cold Brook score is now available digitally. You can find hard copies on his website at https://chadrehmann.com/.