In the tradition of Tucker and Dale Vs. Evil, What We Do in the Shadows, James Gunn's Slither, and Sy Fy's Sharknado franchise, the demented creature feature RETURN OF THE KILLER SHREWS splatters its way onto VOD platforms this Halloween season!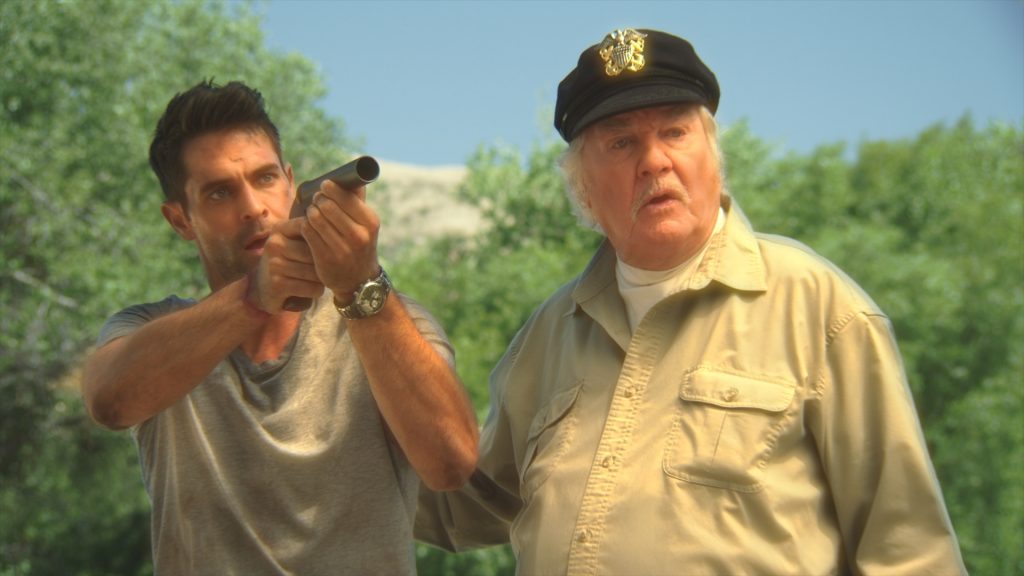 Fans of pop culture and gonzo gorefests will eat up this tasty treat, as it hearkens back to the grindhouse drive-in era with sexy babes, carnivorous creatures and bloody mayhem, and does it with a smile.
WATCH THE TRAILER
In 1959, the original KILLER SHREWS exploded onto drive-in screens, as a charter boat Captain and a bevy of hapless scientists were besieged by a horde of mutant beasts on a remote, storm-swept island. This classic mad doctor-meets-monster movie mashup featured edgy character actor James Best (Dukes of Hazzard, Rolling Thunder) as Captain Thorne Sherman and famously low-fi special effects, giving birth to one of the most revered genre entries of its era.
Now, more than five decades later, the snarling, blood hungry monsters are back in RETURN OF THE KILLER SHREWS.  Captain Thorne Sherman returns to Shrew Island with a boatload of cargo for a TV crew filming a reality television show.  As the cameras roll, cast and crewmembers start falling prey to strange bloodthirsty creatures, and Thorne Sherman comes face to face with the toothy terrors that have haunted his dreams for so many years. What, or who, could be behind the bloody rampage of the insatiable giant killer shrews?
Best, making history in his repeat performance as Sherman, is joined by fellow Hazzard alumni John Schneider (Super Shark, Smallville, Glee, It's Hot In Cleveland) and Rick Hurst (The Guardian, Venomous). Also aboard for the doomed voyage are Bruce Davison (Blindspot, Insidious: The Last Key, X-Men), Jennifer Lyons (Hitting the Breaks, The Amazing Spider-Man), Christopher Goodman (Jane the Virgin), Holly Weber (Valley Peaks, Fast & Furious), Patrick Moran (Jack-O), Jason Shane Scott (The Bay, Grey's Anatomy, Sniper: Special Ops), Katherine Randolph (Jarhead), Jeneta St. Clair (After Midnight) and Sean Flynn (Devious Maids, Last of Robin Hood, Zoey 101).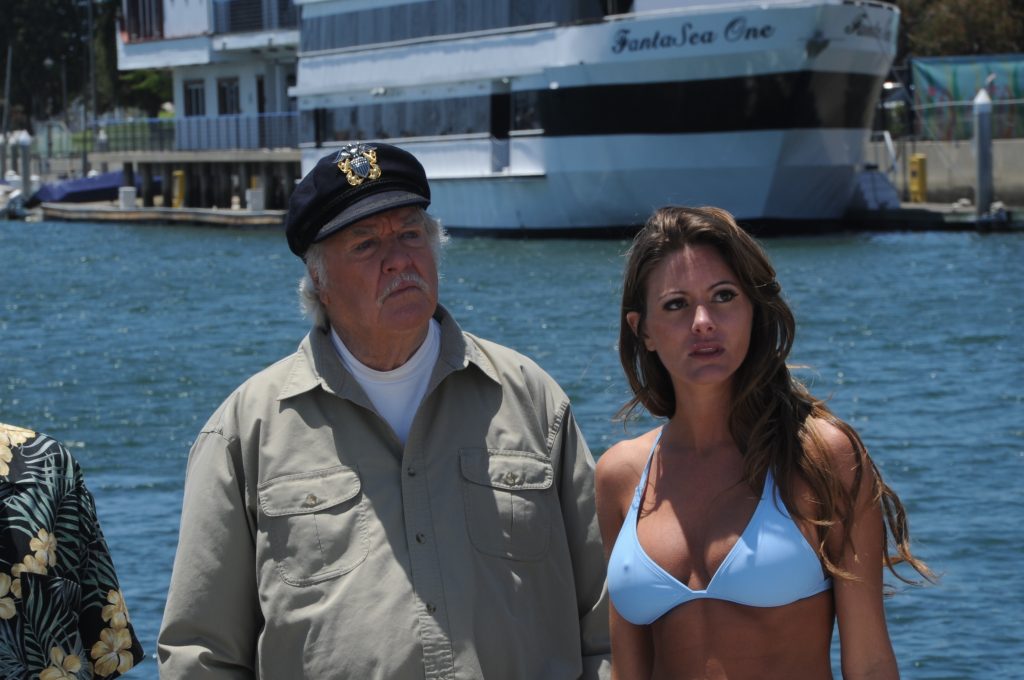 RETURN OF THE KILLER SHREWS comes barking onto VOD for the first time with a hearty dose of chills and laughs. It's a retro homage to the low budget drive-in films of yore, a shock 'til you drop monster movie extravaganza that'll make your blood vessels burst with suspense and laughter, RETURN OF THE KILLER SHREWS is just what the mad doctor ordered!
iTunes Presales – 10/12
iTunes Exclusive Launch (Digital Premier) – 10/26
Amazon and Google Launch – 11/9