Verdict
Summary
Kino Lorber's 11th film noir set is another excellent collection, with strong high definition transfers, trailers, and a commentary on A Woman's Vengeance.
Behind the High Wall (1956) Plot:
Some incarcerated convicts kidnap a prison warden, but after a car crash leaves the warden with a crucial choice, he finds himself in a moral quandary.
Review:
Prison warden Carmichael (Tom Tully) is a humble man with a limited income, and when he realizes that he may be demoted, he laments his place in life, despite having a loving and caring, but invalid wife named Hilda (Sylvia Sidney). After a prison escape by several inmates has the warden carjacked and forced to comply, the desperate inmates – along with a hired driver named Johnny (John Gavin) who had no idea what he was getting into – get into a severe car crash over a cliff, killing them all except the warden and Johnny. Before Johnny wakes up, the warden finds a stash of 100K in cash and buries it and plans to retrieve it later, and when the authorities show up, he's rescued and Johnny is tried for kidnapping and murder, and when the trial has him condemned to death, the warden covers up the fact that he withheld evidence that could've exonerated young Johnny. This puts the warden and his wife in a terrible moral dilemma that will certainly haunt the warden, especially since Johnny's girlfriend comes to him to help her with her court appeal for Johnny's case.
A straightforward drama with a hardboiled crime and punishment angle, Behind the High Wall features good performances, a pretty compelling plot and script, but no surprises if you know how these types of noir stories tend to play out. It has a "happy" ending where everyone gets what they deserve, even if it means having good guys pay dearly for the sins they've committed. From director Arthur Biberman.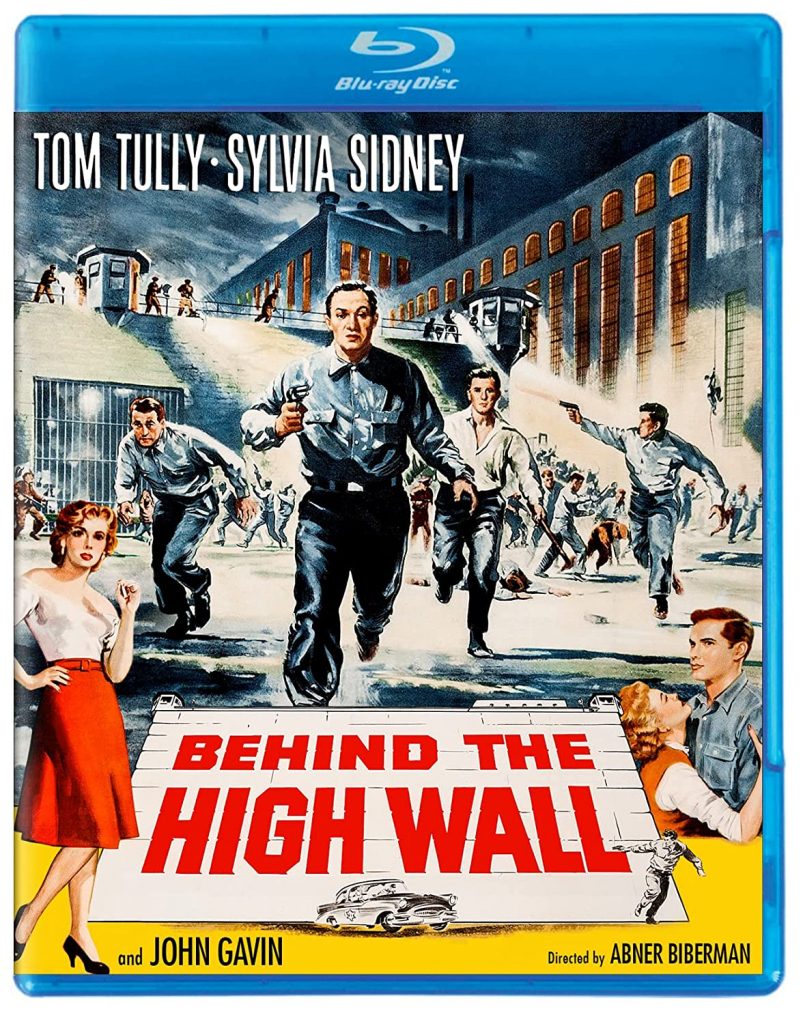 I Was a Shoplifter (1950) Plot:
A rich daughter of a dignitary is caught shoplifting and finds herself in the middle of a crime ring.
Review:
An undercover cop named Jeff (Scott Brady) is in charge of a top-secret sting operation to infiltrate an underground crime ring that specializes in sending pawns and underlings out to shoplift on a wide scale, and when he finds young Faye (Mona Freeman), the rich daughter of a local politician, shoplifting at a department store, he knows he's found his mark. Faye is forced to sign a confession of her petty crime, which is then hold over her head as blackmail by an underground crime ring that specializes in trapping young criminals into working in a large-scale web of shoplifting (and other crimes), and so Jeff befriends Faye and becomes her protector and guide through the criminal underworld. Using her as his bait, Jeff infiltrates the ruthless gang (which includes a young Tony Curtis), but when his cover is blown, Faye is kidnapped and taken to Mexico where she may never be seen or heard from again unless he saves her.
A solid little noir thriller with a simple premise but a complicated setup, I Was a Shoplifter has a palpable sense of danger and some hard-hitting fight scenes. With a swift pace at only 74 minutes, the movie speeds by, and its cast does a great job with the lurid and cutting edge material. Strangely, I recently saw a new movie called Emily the Criminal that bore a striking resemblance to this film. If you look fast, you'll spot Rock Hudson in a small role. From director Charles Lamont.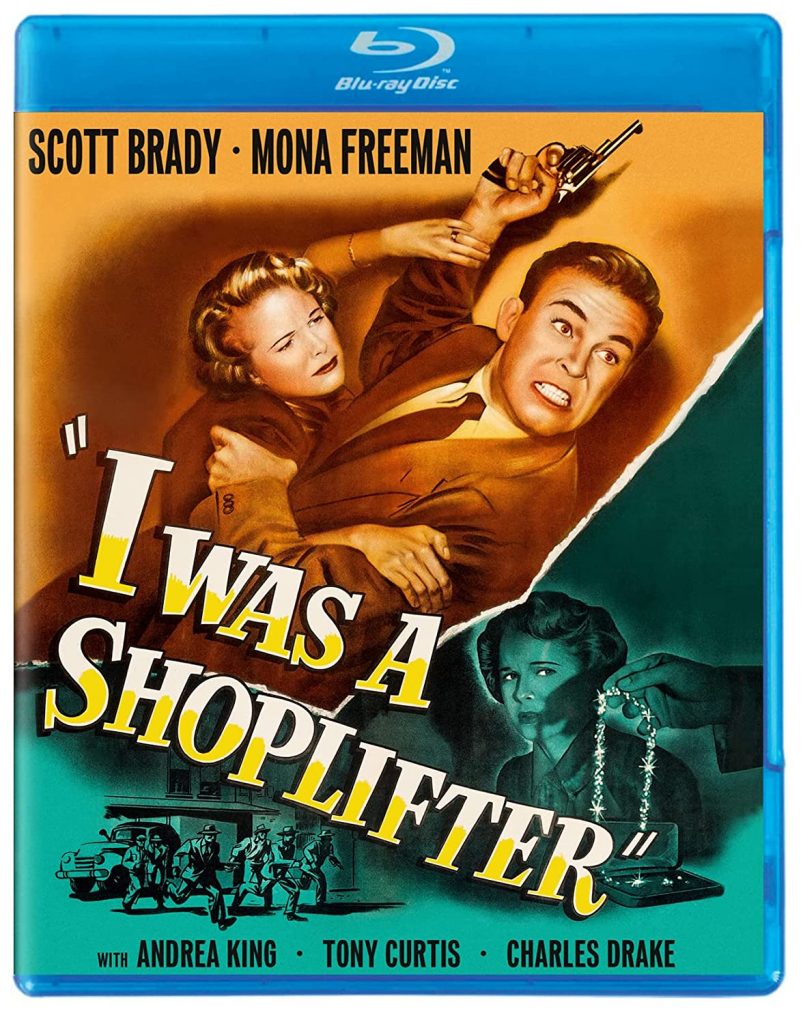 A Woman's Vengeance (1948) Plot:
A man's wife dies of a heart attack, but it's ruled a murder and he is tried and found guilty of the crime … except he's innocent!
Review:
Middle aged Henry Maurier (Charles Boyer) is married to a sickly, bitter woman named Emily (Rachel Kempson) and he is having an affair with an 18-year old beauty (Ann Blyth) on the side, a cutie who can only dream that one day Henry will marry her. Henry also has an adoring admirer, his neighbor (played by Jessica Tandy) who loves him in ways that he'll never understand. When Emily dies of a sudden heart attack, an inquest finds that she was poisoned, and after witness testimony from her nurse that Henry spoke harsh words to his wife the night she died (something along the lines of "I wish you were dead!"), Henry finds himself on trial for murder. The court finds him guilty and he's sentenced to death by hanging. But a persistent family doctor (played by Sir Cedric Hardwicke) has always maintained that Henry is innocent and he's certain he knows who did it … but he has to keep chipping away at his quarry until they break … which means he might not have enough time to save Henry's life!
Bringing the drama firmly in place in a convicting little noir mystery without any question at all about who committed the actual crime, A Woman's Vengeance has some really good performances, particularly by Jessica Tandy who gives a layered, fascinating performance. I enjoyed this one, despite the fact that there's really no mystery (it's obvious), but the script by Aldous Huxley (which is adapted from a story he wrote) is well written and mature, with an insightful and nuanced stance on jealousy and love. From director Zoltan Korda.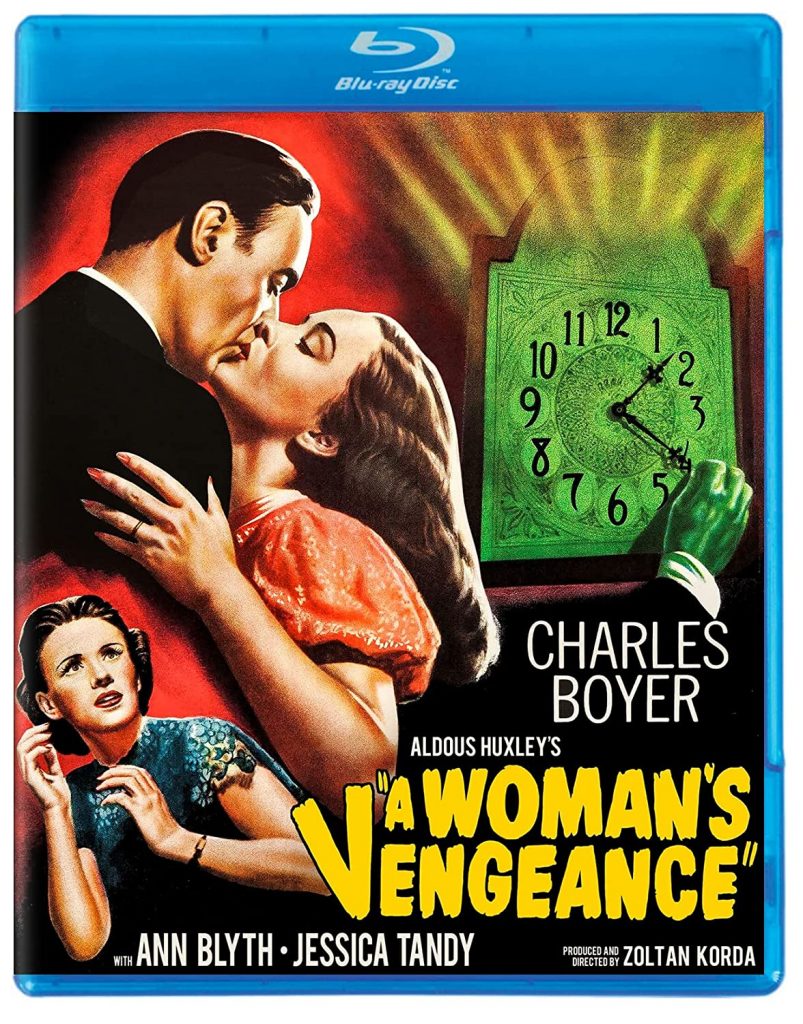 Kino Lorber's 11th film noir set is another excellent collection, with strong high definition transfers, trailers, and a commentary on A Woman's Vengeance.