Vision Films and Thunder Bay are proud to present the new action-packed science fiction thriller, Dominion: The Last Star Warrior. Written and directed by Richard Lowry, this film is an original take on the alien invasion film with a touching story and unfailing dedication to the world of UFO investigation and conspiracies.
Starring Travis Hammer​ (The Lone Ranger, Independence Day: Resurgence), Barry Lynch​ (Red Dead Redemption, The Whisperer in Darkness), Booboo Stewart ​(Disney's Descendants, The Twilight Saga), Christine Joelle​ (Come As You Are, 1:03AM), Lisa Marie (Ed Wood, Planet of the Apes) and Sasha Jackson​ (Jarhead 3: The Siege, One Tree Hill), Dominion: The Last Star Warrior will be released on DVD and VOD on April 3, 2018. In just five days, the world we know will change forever with devastating results. Jaelen (Travis Hamme​r), an observer from another planet searches to find and rescue the human woman he fell in love with before it all happens. Robert Casey (Barry Lynch​), a
retired US Intelligence agent turned UFO investigator races to discover what the yet to be known DOMINION has in store for the
human race.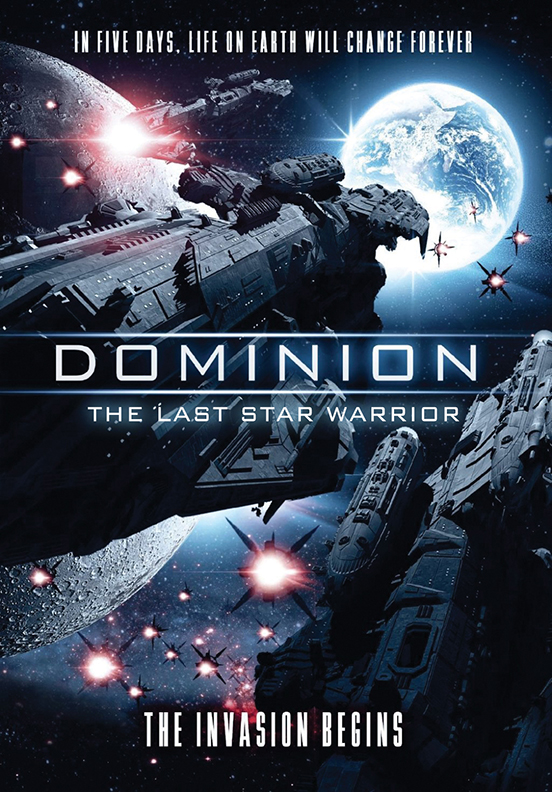 Writer and director, Richard Lowry​ admits that his fascination in the unknown led to him wanting to make a film that enthusiasts could watch and see examples of well-known cases laced into the story. "As an avid UFO enthusiast, it was my goal to infuse actual UFO conspiracies, events and documented cases into Dominion: The Last Star Warrior, to give the film authentic layers the aficionados would
appreciate" says Lowry. "These such accounts include The Phoenix Lights Incident, a true account of a mile-wide alien craft witnessed by 10,000 people in Arizona on March 13, 1997, the Secret Underground Military Base in Dulce, New Mexico where Aliens are believed to be working with human scientists on advanced technologies and human experimentation and Draconian and Arcturian Alien races that are
believed to be co-existing with humans currently".
"Enhancing the plot with these topical themes offers a richer, more fulfilling movie viewing experience for the UFO enthusiasts. The compelling nature of the film may also spark interest in the casual observer to research and educate themselves on this fascinating subject matter." "Dominion: The Last Star Warrior is a great spin on the sci-fi genre that is not only action-packed and thrilling, but is also a touching story of forbidden love," says Vision Films CEO, Lise Romanoff​. "We are very excited to be bringing this film to the world."