Artist of Hope Shane Grammer spent Monday, October 21st installing a unique, one-of-a-kind piece of art at California's Avenue of the Giants, which was a filming location for the planet Endor in 1983's Return of the Jedi, in tribute to the late Carrie Fisher, in honor of her birthday. 
Grammer's statement:
"I wanted to create a beautiful art installation that celebrated Carrie Fisher and her beloved Star Wars character Princess Leia. My daughter and I thought it would be awesome to create an art installation at a location that one of the Star Wars films was shot at. With much thought, Endor the lush, forest home of the Ewok species in Return of the Jedi would be so cool. So we landed on Avenue of the Giants in Humboldt County where the scenes from Endor were filmed. I thought Princess Leia was so beautiful in her Ewok village dress that I new that had to be the final subject."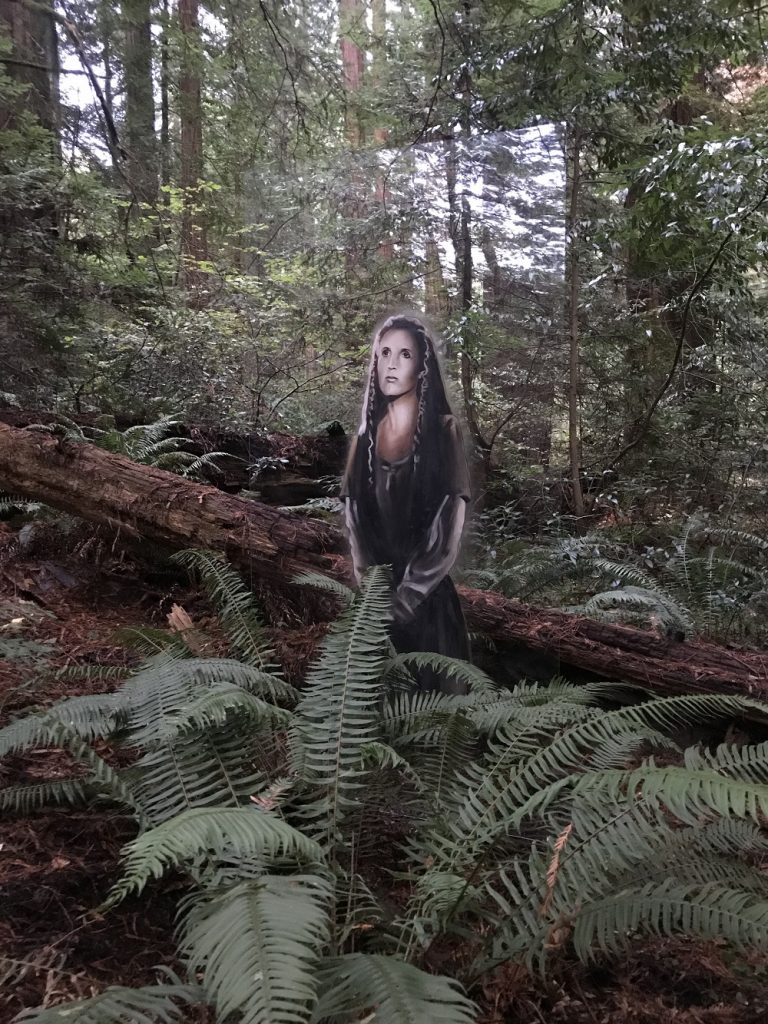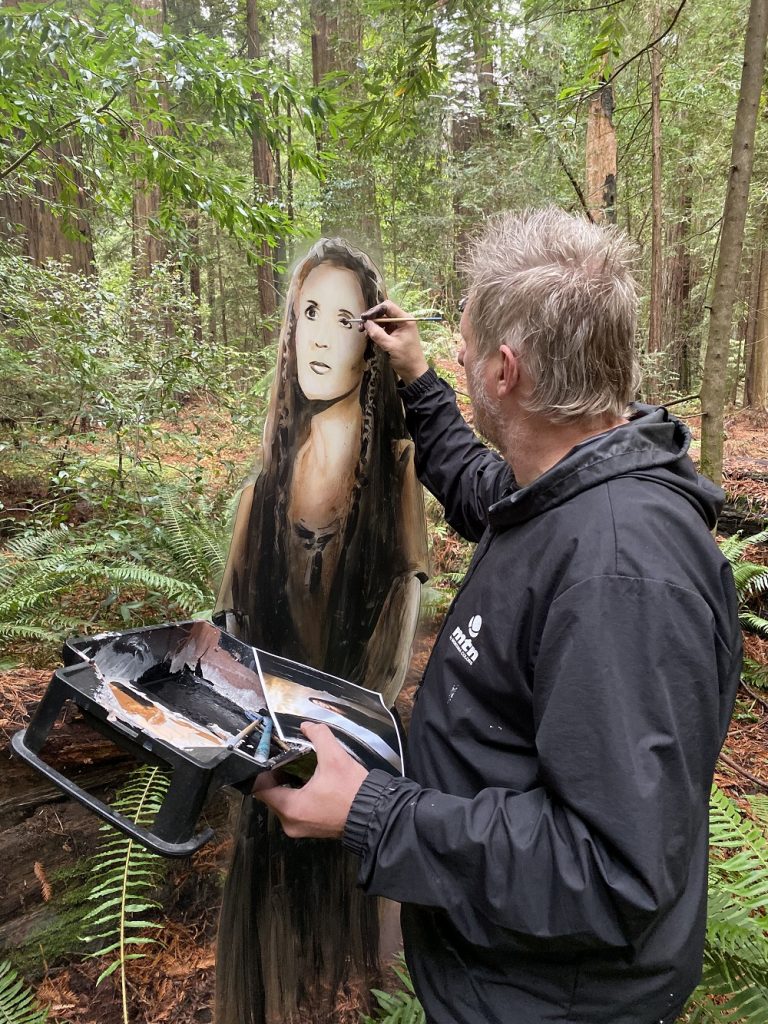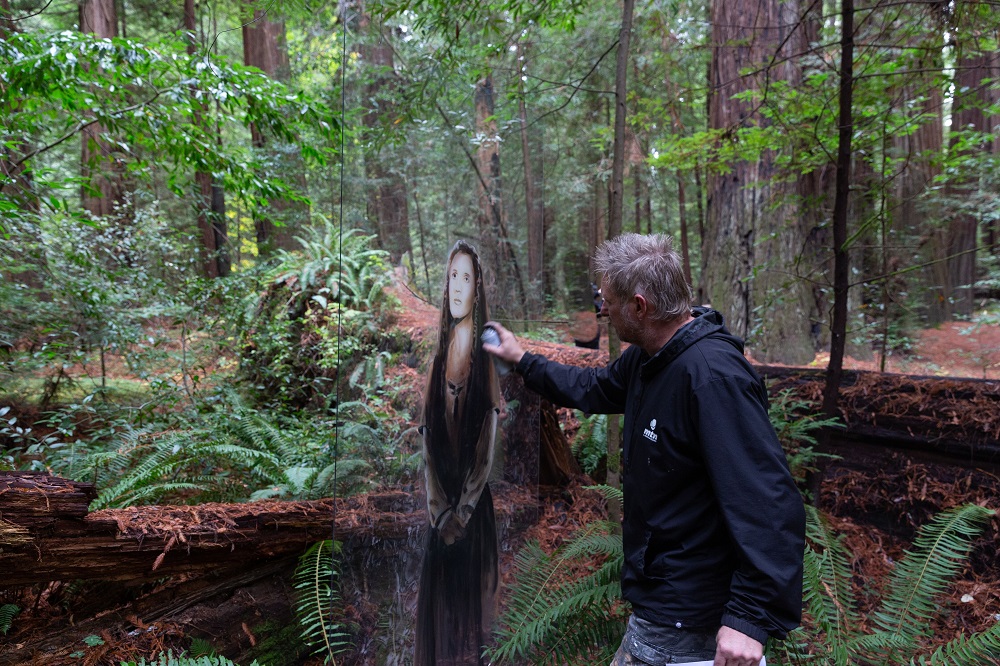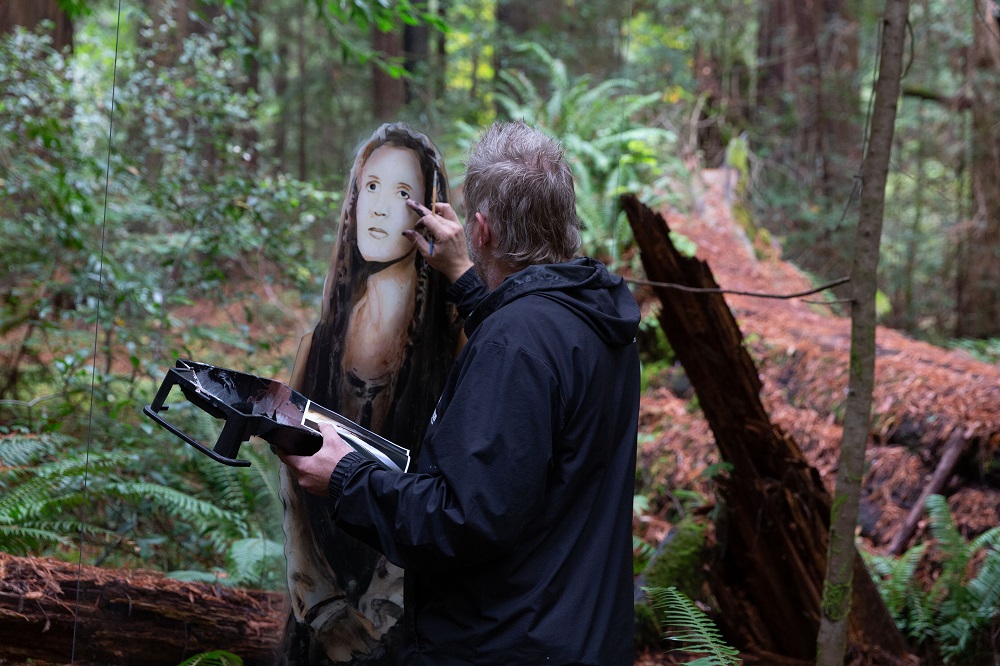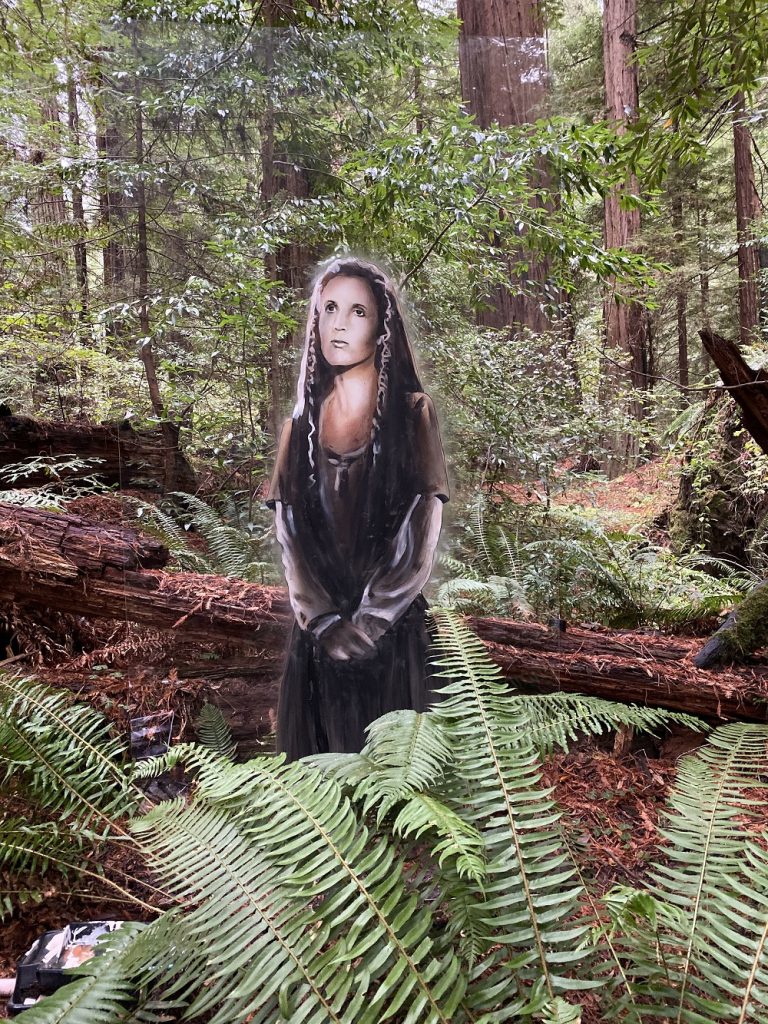 Art installation process: 
"My daughter and I drove up from Los Angeles and we had one full day to scout out locations, set up the art installation, paint and finish, and photo document the finished art. Honestly, I wish I had one full extra day just to scout out locations. For my fellow Star Wars nerds: no, this art installation was not in the exact location that some of the scenes were filmed. But after scouting out 3 to 4 different locations we settled on this area because it was so accessible. After trucking in all of our equipment we set up the wiring between two trees to hold up the plexi glass. The painting took me about four hours to finish. We spent a good hour and a half shooting photos and video footage. It was definitely a full day process. I do have to say that I was extremely happy with how the plexi glass disappeared into the surroundings! That was pretty amazing!" 
Follow Shane Grammer on Patreon: 
https://www.patreon.com/shanegrammer

If you would like to see behind the scenes footage of the art installation being created then consider becoming a part of the Shane Grammer Arts tribe. Click the link down below for more information. 
Email: shane@shanegrammerarts.com
Website: shanegrammerarts.com
Shop: saatchiart.com/ShaneGrammeArts
Instagram: instagram.com/shanegrammerarts
YouTube: https://www.youtube.com/user/shanegrammer
Facebook: www.facebook.com/shanegrammerarts