Alexander Nevsky is a former "Mr. Universe" and an international action star. His credits include "Maximum Impact", "Undisputed", "Showdown in Manila" and "Black Rose," among others. Nevsky's very first action film "Moscow Heat" is available again in North America and The Movie Elite decided to ask Russian actor and producer a few questions.
Moscow Heat is getting a fresh look by some critics now that it's being redistributed by ITN on Tubi and YouTube AVOD channels. As I consider this your "first" starring film, talk a little bit about how it helped establish your brand as an action star and how you've been able to continue on with that brand and style in your subsequent films like Treasure Raiders, Black Rose, and Showdown in Manila, among others.
First of all, I'm really happy to see "Moscow Heat" being re-released in North America and I'd like to thank Stuart Alson and his ITN team! And yes – it's getting a very positive reviews again. This movie was my first real starring vehicle: we shot it in 2003, world premiere took place in Moscow in 2004 and international release followed in 2005. Film grossed $1,2M theatrically in ex-USSR, was sold to 31 countries and released in the US by Universal. It's success allowed us to start another action film "Treasure Raiders" right away.
I was also a producer (for the first time as well) and this experience helped me to understand how independent filmmaking really works. And most importantly – "Moscow Heat" did establish me as an action star and proved that I alone can 'open' film theatrically in Russia and other territories. It became a key part of my success.
It's easy to compare Moscow Heat with Red Heat with Arnold Schwarzenegger, and that's totally fair because they're very similar. I consider them about on par with each other in terms of quality and delivery of what it promises. Say something about its kinship to Red Heat. Talk a little bit about the first time you saw Red Heat and what that did to your mind and spirit and made you want to emulate it later on in your career.
Thank you for compliment! "Red Heat" is a great film and one of my favourites, I watched it in 80s on pirated video because American action movies weren't released in the USSR. I'm very lucky because many years later I worked with Walter Hill on my very first Hollywood film "Undisputed". "Moscow Heat" was kind of 'unofficial' remake of "Red Heat" but with an original story which was created by me and Robert Madrid.
Arnold did an amazing job in "Red Heat" and he played a Russian hero (not a stereotypical Russian bad guy or traitor or something like that). Film wasn't anti-Soviet at all. We had the same idea behind "Moscow Heat": Russian and American can be friends and fight together against evil – not against each other. I was glad to push that same positive message in all my movies later on.
You've mentioned that Black Rose is a sequel to Moscow Heat. Did you always want to make a sequel to Moscow Heat, and what was it about that character that made you want to return to that world? Will there be another adventure for Vladimir?
Yes, "Black Rose" was supposed to be a straight sequel to "Moscow Heat" but I had to make the other movies before that. So in 2013, when we finally started production, it was smarter to call it "Black Rose" instead of "Moscow Heat 2". Film was a theatrical box office hit in Russia/CIS and really successful worldwide (including deal with Netflix in North America).
My character Vladimir is a real deal. I had so much fun playing him in both movies so I can assure you that this tough Russian Cop will be back!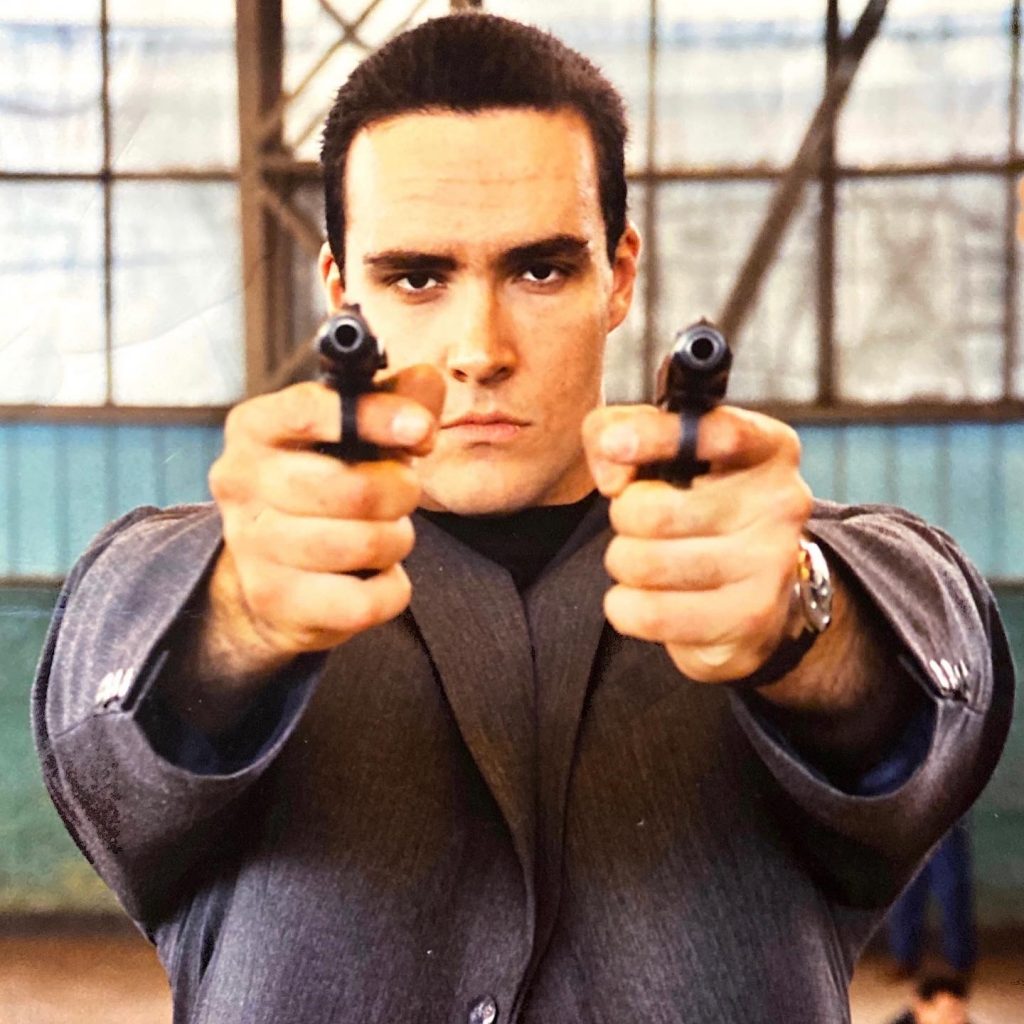 Talk about your co-stars in Moscow Heat. I really like Richard Tyson in the movie, and since he worked with Arnold in Kindergarten Cop, did he ever do a double take with you since you clearly have Arnold vibes?
All my co-stars were great: Michael York, Adrian Paul, Joanna Pacula, Robert Madrid and Andrew Divoff. And of course Richard Tyson. I liked him a lot in Kindergarten Cop but he surprised everyone and completely changed his look for "Moscow Heat"! When he showed up on the first day of production as a blond guy – I didn't recognise him and our director Jeff Celentano almost got a heart attack))
My co-stars were very supportive because it was my first big film and first starring role in English. Richard compared me jokingly to Arnold and said he's glad we don't have to fight in the movie. But Michael York was serious and pushed me not to try to 'copy' Schwarzenegger but to find my own 'style'.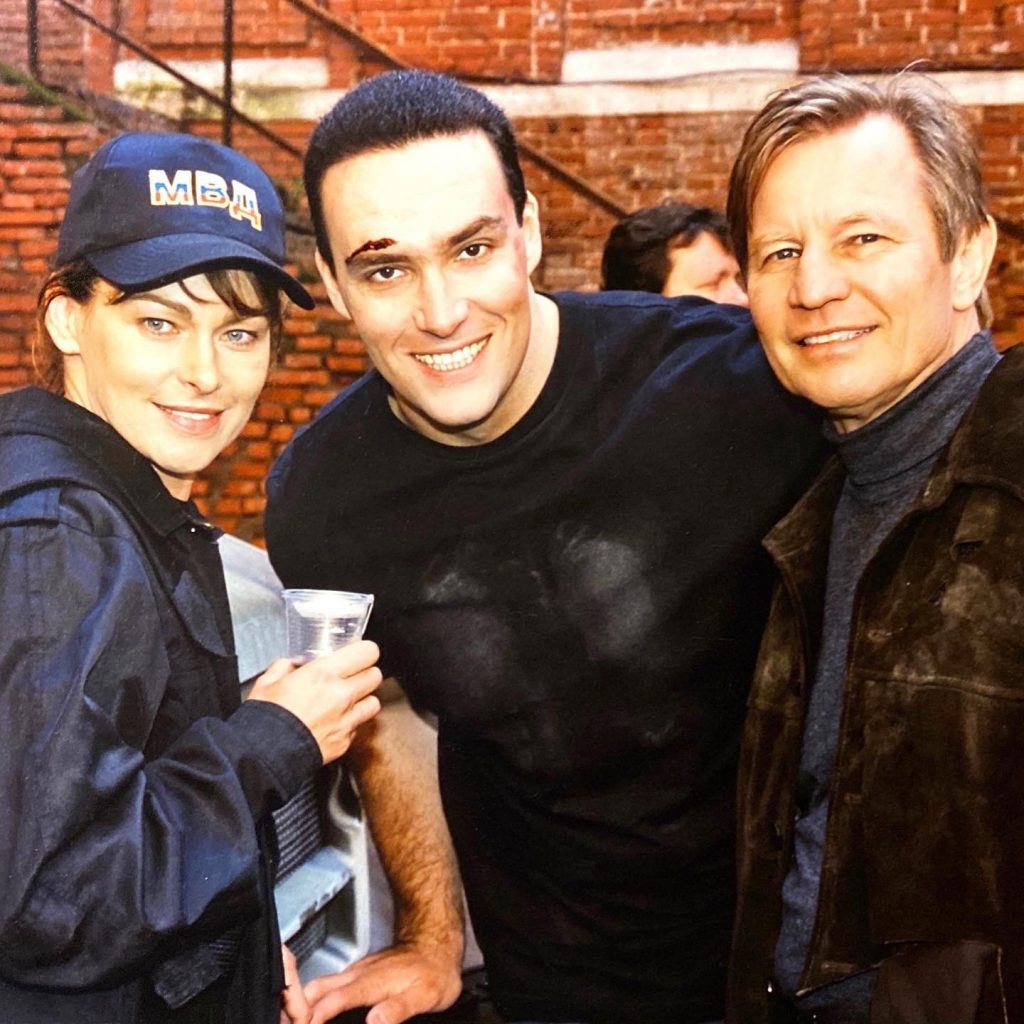 Say something about working with your director Jeff Celentano. You later directed Black Rose, and I'm curious if it was always in your mind that you wanted to become a director.
I'm very lucky because I had an opportunity to work with great directors – Walter Hill, Sophia Coppola and legendary Soviet director Eldar Ryazanov. I also made movies with big studio directors like Andrzej Bartkowiak and independent filmmakers like above-mentioned Jeff Celentano, Brent Huff and others. But the best experience so far I had working with director Joe Cornet – he's not just very talented but always positive, very well organised and perfectly prepared. We made two movies together in 2021 ("Assault on Rio Bravo" and "Night of the Caregiver") and had so much fun!
I decided to direct "Black Rose" by myself because I knew how this story should be told. It wasn't easy at all but one day I'll return to director's chair for sure.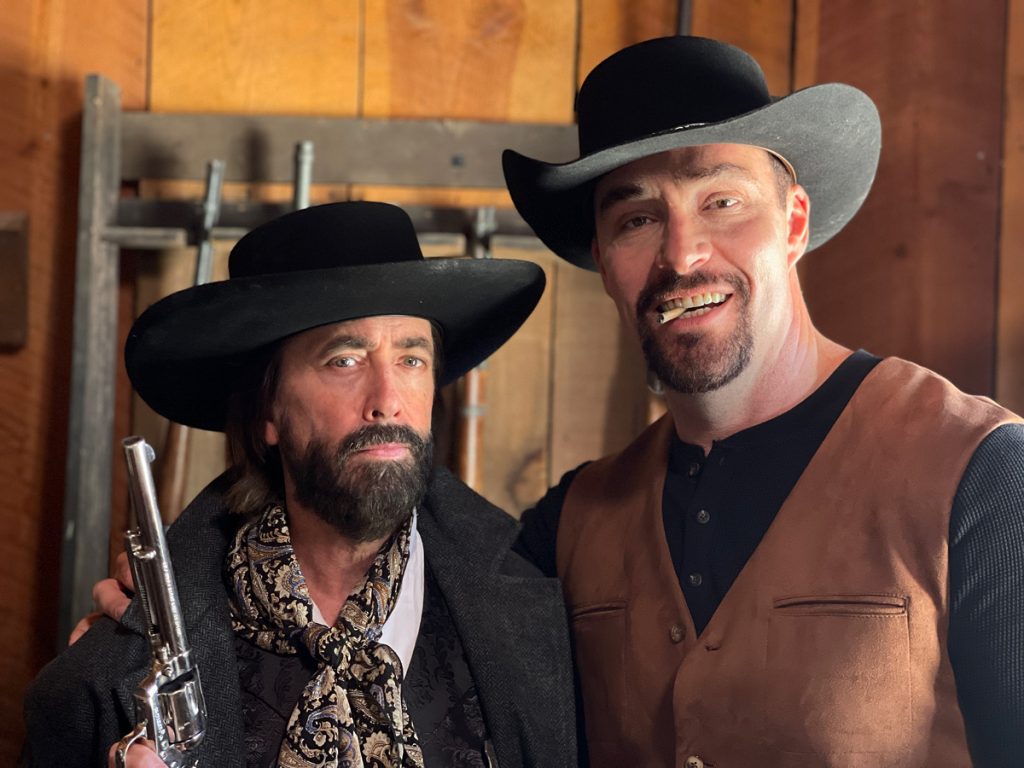 What's next for you, Alexander?
I'm still doing what I love: train muscles and make movies. I started 2022 on the cover on N1 bodybuilding magazine in Russia called "Hercules" and I'll shoot my next action film "Savage Attack" in the US in April. Joe Cornet will direct and co-star, producer is Eric Brenner ("Erased", "Misconduct"). "Assault on Rio Bravo" will be released worldwide this year and I can't wait for the audience to see me in the Western!
The Movie Elite "Moscow Heat" review:
https://themovieelite.com/moscow-heat-2004-movie-review/