From 624 Productions and Indican Pictures comes the comedy of the year, starring Tracey Birdsall and Bill Sorvino, on VOD and DVD April 24.
Jonathan Burke (Bill Sorvino), a successful financial advisor, starts dating Jenna Casey (Tracey Birdsall), an accomplished lawyer. Jonathan's best friend, Andy Roma (Joseph D'Onofrio) is convinced she looks exactly like a famous adult film star. Not only does Jonathan have to deal with his friend's nonsense, but he also has to juggle his relationship with his boss (Garry Pastore), who is possibly black-mailing him, and is Jenna's brother in-law.
A case of mistaken identity creates a whirling storm of comical chaos in Jonathan's world.
Who's Jenna…?, written and directed by Thomas Baldinger, stars Tracey Birdsall (Rogue Warrior : Robot Fighter), Bill Sorvino (Mommy's Box), Garry Pastore ("The Deuce"), Vincent Pastore ("The Sopranos"), Vic Dibitetto (Paul Blart : Mall Cop 2), Jeremy Gilbert (Jurassic World : Fallen Kingdom), Edwin Guerrero (The Other Guys), Jill Christy Reiss ("The Good Wife") and Precious Pia. The legendary Amber Lynn makes a special appearance.
A film that "includes plenty of comedy, zaniness, drama, and porn" (B Movie Nation), Who's Jenna…? available starting on April 24th in 100+ million homes throughout Video On Demand, TV, rental stores and retail outlets.
Â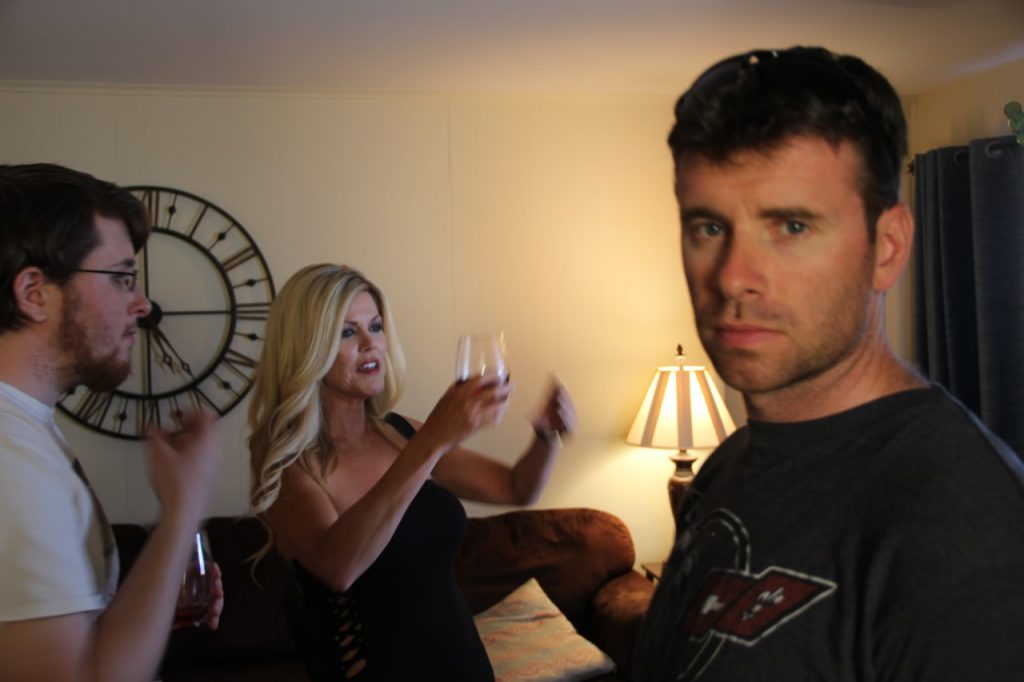 Has it been hard to explain to people that this movie isn't about the sex industry?Â
Not it's not. My movie is not about the sex industry. We use the adult film industry for our comedy. This movie is about falling in love, friendships, black mail and discrimintation. When I was making this movie I knew I was dealing with very sensitive subjects. It was important to me to make sure I delivered this type of content in a tasteful manner. I feel that we were successful in doing so and I hope audiences feel the same way.   Here's a funny story for you regarding your question: After we were signed by Indican Pictures for distribution, we got interest to screen the film at two film festivals here on the east coast. We were very excited but not too long after we sent a screener to both festivals the movie was removed from their schedules. We were told that the festivals were concerned their audiences might get the wrong idea of what the film was really about. Of course, I could have been upset, but then I thought to myself, "Are we about to become the 'Howard Stern' of the independent film market? Have we caused that much controversy?".  I think a major distributor like Indican Pictures who are partners of Lionsgate would have NOT signed us if they thought audiences wouldn't want to watch this film.
Â
How would you classify the movie?
One reviewer said "Is it possible to make a family-friendly romantic comedy about the adult film industry? Yes it is. "Who's Jenna…?" is that type of movie." Now, I'm not so sure I'd call our film "Family-Friendly" only because of the use of foul language in the movie, but I'd call it a wacky romantic comedy.
Â
Was it important to you that the movie be kept grounded?
It was. Comedy is very hard to do. You have to be sure that you are going to the ridiculous end of things. I love comedies like that, but I wanted to make sure we had a strong sense of reality and also a strong sense of humor at the same time. This cast was excellent at keeping themselves and me grounded at all times.
Â
You've purposely gone for actors that are use to doing dramatic work by the looks, in order to achieve that realism…Â
100%. Some of the best comedic actors in the world come from drama. I remember seeing Robert DeNiro in Analzye This and I was dying. I mean this was the same guy who was in films like Good Fellas, Raging Bull, The Godfather part 2…need I say more?? I couldn't be more lucky to have such a strong cast for this film. They made my job easy ever day.Â
Â
How did you get so many familiar faces from 'The Sopranos' in there!?Â
In 2014 Garry Pastore and I met at the Garden State Film Festvial where his film "Destressed" won best independent film and my short film "Two Sides of Love" won best home grown short film. We kept running into each other on the film festival market and said "We got to work together.". Garry was awesome on "Who's Jenna…?" Just wait and see!  He's hilarious in the film. I'm also honoured to call Garry a good friend.
Lenny Venito and Vincent Pastore came to us via Garry. He pitched the story and the script to these guys and they signed on. Vincent Pastore was amazing on set. He was so easy to work with. Lenny Venito was also excellent on set. In fact, Lenny and I have become good friends since "Who's Jenna…?". We wrote a full feature together, held a few private readings of it and are getting ready to shoot later this Spring. I guess things happen for a reason.
Â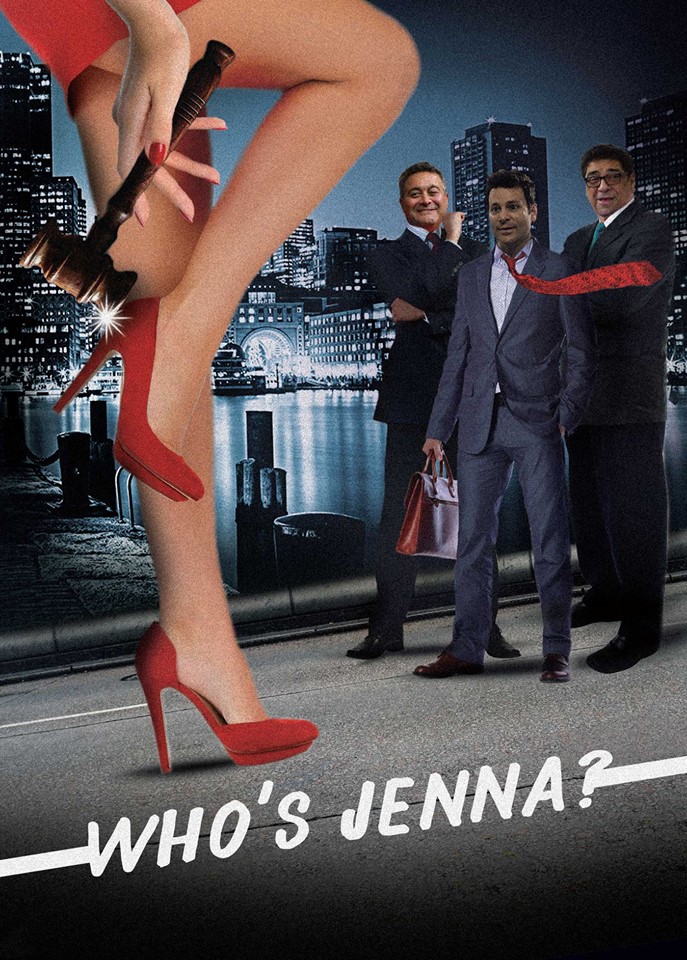 Â
Was Vincent Pastore always in? that was such a different role for him!
When Vincent Pastore signed on, thanks to Garry, I immediately pulled out the script and I started to expand the role. He was brilliant on set! He worked with Precious Pia, Jeremy Gilbert and Samantha Maisano so well. I can't speak for them but I think they'd agree that he was a true professional. He also made my job easier when he made some changes on the fly. He's a great actor and I look forward to working with him again.
Â
And how did you discover Bill Sorvino?Â
Bill Sorvino is the founder of the International Golden Door Film Festival (GDFF) held in Jersey City, NJ. My first meeting was with Bill was when I watched him in a short film called "Maniac" at the HANG ONTO YOUR SHORTS film festival in Asbury Park NJ. I loved his work. Then my short film "Two Sides of Love" was being screened at the GDFF in 2014/2015 and we got talking. Next thing I knew I felt like I found the right guy to play Jonathan. From there on we clicked. And he has also become a good friend after "Who's Jenna…?".Â
Â
Was it important that Sorvino and Tracey Birdsall have electric chemistry for this movie to work?Â
Funny you say that….so Bill lives on the east coast. Tracey lives on the west coast. In the independent world, you sometimes don't have the luxury of flying people back and forth to "Screen test" them. They actually didn't meet until the 1st day of shooting. They are both such true professionals and really great at their craft that I knew they could bring their 'A' game on set.
trailer