CARRIED AWAY, a Gold Alchemy Presentation, tells the story of Ed Franklin, a young man pursuing his dreams in Hollywood who returns home to Texas at Christmas to find his family in turmoil. His parents' marriage flounders, his younger brother awaits trial for dealing pot, and his older brother holds a bitter grudge against him. Worst of all, his beloved paternal grandmother has been committed to a nursing home after suffering a stroke, which has left her mentally disabled. In defiance of his father, and with Granny's cooperation, he abducts her, intending to take her back with him, and  his father and brothers set out after them in a cross-country pursuit that comes to a surprising conclusion in the Californian desert.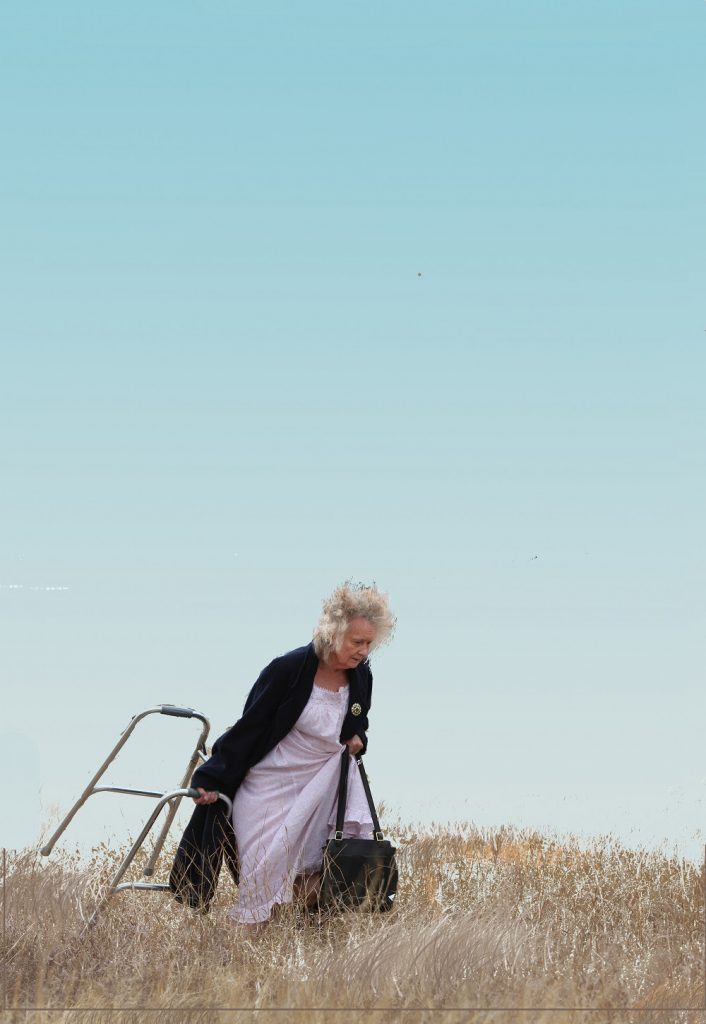 WATCH THE TRAILER
THE PRODUCTION
Tom Huckabee (TAKING TIGER MOUNTAIN REVISITED), a Fort Worth resident and Hollywood veteran, wrote and directed CARRIED AWAY and produced it along with James M. Johnston (A GHOST STORY, THE OLD MAN AND THE GUN) and co-producers Gabriel Horn and Jennifer Floyd, all natives of Dallas/Fort Worth. It was shot on location in North Texas, Arizona and California during February and March, 2009. Arcosanti, Paolo Soleri's experimental architectural community in the Arizona desert, supplies the backdrop for much of the second half. The high-definition (shot with RED cameras by DOP Ron Gonzales) picture was edited during production by Benjamin Wilbanks and Sam Crutsinger in a state-of-the-art, mobile editing studio, dubbed Confidence Bay, created by Crutsinger and partner Michael David Weis. The exceptional cast and considerable amount of extras, assembled by Toni Cobb Brock and Sally Allen, came entirely from the DFW acting pool. The Theater Fire, Fort Worth-based, award-winning music ensemble, performs on screen and contributes nine songs to the soundtrack. Curtis Heath (HELLION, 1985), the co-leader of The Theater Fire, composed the score. The semi-autobiographical tale is a pet project for the writer/director, who opted to fund it himself in an effort to make a truly independent film.
Director's STATEMENT:
"CARRIED AWAY is based on my relationships with my family and my grandmother in particular, although I never kidnapped her or took any extensive road trips with her after I became an adult. I wrote the first draft twenty-odd years ago in Hollywood. An agent known for sparking bidding wars on spec scripts sent it to ten of the biggest directors of the day. By the following week they had all passed, some advising us to come back when we had a star attached. In 2007, I returned to my hometown in Texas at the bequest of my siblings to help care for my father who had Alzheimer's. I thought I'd use the opportunity to escape the film industry and follow my muse into art photography. Then came Night Crawlers, a little horror comedy by a tight-knit group of filmmakers from the boondocks south of Cowtown. It was one of the most entertaining and professional-looking local movies I had seen with something extra that qualified it as Art in my mind. Gabriel Horn, who co-produced and starred in Night Crawlers, asked to read something I'd written and I gave him Carried Away. He called the next day to say he loved it, wanted to star in it and produce it with me. He seemed confidant he could find the funding. Meanwhile, I would dip into my home equity loan on the house I owned in L.A. We talked about attaching name actors in the remaining roles and made some inquiries along those lines, this despite my ambivalence towards the "name" game I had played for so many years in Hollywood. Enter Toni Cobb Brock and Sally Allen, DFW's premiere casting directors, and it wasn't long before I had a cast as good as I could have gotten anywhere, sans "names." By then the crew had filled out, mostly by Night Crawlers alumni, augmented by James M. Johnston, a pillar of the DFW DIY scene and his friends, The Theater Fire, a local band I had admired from a far.
The budget evolved from pie-in-the-sky $75K to a realistic $275K. But we only had enough in my equity line to get the film in the can. Eventually, the rest of the money was raised via deferments, credit cards, and the sale of a few investment points. People I met on Facebook chipped in enough to cover craft service. Maybe it's because I'm in my '60s and my dad died of Alzheimer's that issues of seniors seem so immediate and crucial to me. But anyone who keeps up with current affairs knows that our society is aging exponentially. The Baby Boomers who have dominated American society since the Sixties are entering nursing homes and retirement centers. They are not settling for second class status, which modernity wants to afford the elderly. For the better part of a century we have made old age and its natural effects taboo. Like death itself we have put the aged as far away as possible. That attitude is not sustainable. We've got to deal with our elders in new ways, or old ways, maybe. I don't have any answers, but I've got questions, which my film articulates better than I can." – Tom Huckabee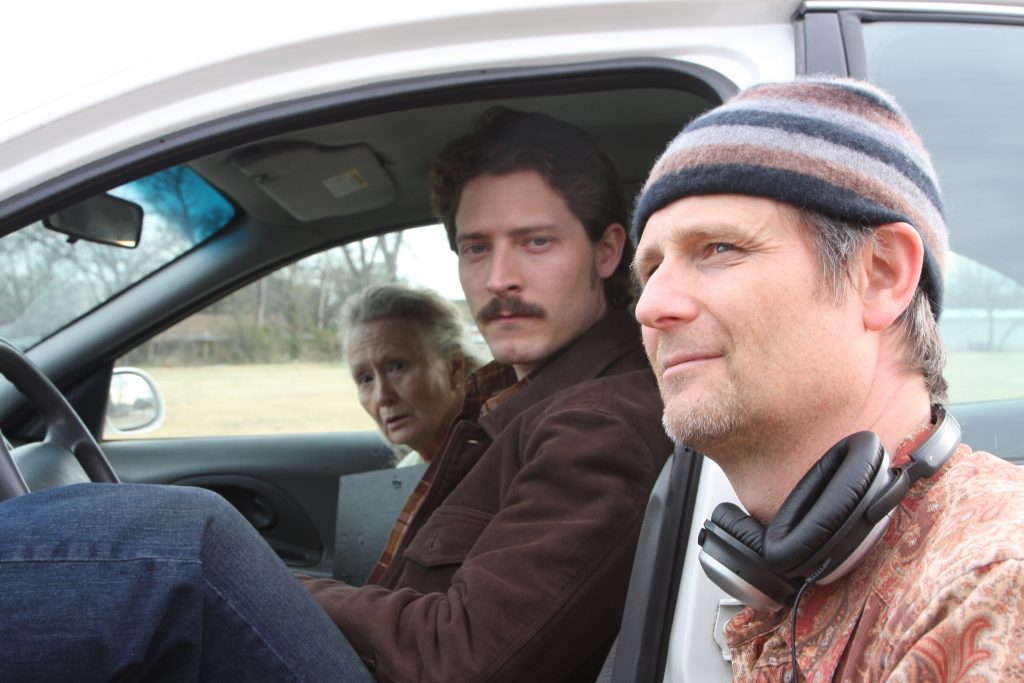 Big Bear Film Summit (Big Bear Lake, CA)
Gabriel Horn – CEO/Co-President
The Summit and festival works to encourage artistic production in and around Big Bear Lake, California, while celebrating cinema and music through film screenings, concerts, workshops and educational programs, culminating in an annual physical and virtual festival.
PICASSO'S CHRIST (Feature Documentary)
Gabriel Horn – Director/Producer
PICASSO'S CHRIST is a quest to authenticate and solve the bizarre mystery of a previously unknown Picasso drawing, "Christ," dated 1906. Forced to navigate the heinous underworld of the Picasso's possible previous owner—New York art dealer Andrew Crispo—the filmmakers land in a web of lies, murder, and bizarre encounters, including a 25-year trail leading to the infamous New York maximum-security prison, Attica.
A portion of the proceeds of Carried Away will be donated to the AFA (Alzheimer's Foundation of America)Â https://alzfdn.org/
"Heartfelt and entertaining, poignant and funny. A movie for all."
– Bill Paxton (Aliens, Titanic, Big Love)
"Beautifully shot with a smart story that digs deeply into very human territory." – Joe O'Connell (The Dallas Morning News)
"A bold and urgent dispatch. ORDINARY PEOPLE for the here and now." – Michael H. Price (Fort Worth Business Press)
RENT or PURCHASE CARRIED AWAY on Vimeo today!
Visit CarriedAwaytheMovie.com and GoldAlchemy.orgÂ