In this downloadable age of cinema, most films that receive theatrical distribution come and go typically within a time span of two to four months, and then arrive on home video either on blu ray, DVD, or in various premium streaming outlets. Rarely does a film get a theatrical release and stay in theatrical release for more than a year running, and not only that but continues to play exclusively in theaters around the world without any kind of digital or hardcopy media release whatsoever. Such is the case with writer / director / star / composer Douglas Burke's spiritual coming of age surf odyssey SURFER: TEEN CONFRONTS FEAR, which first played theatrically in Beverly Hills at Laemmle Music Hall in February, 2018, and is still on its first run, continuing to book theatrical exhibitions all over the world, including in Finland, England, and Canada.
More than 50 theaters and close to two years later, and SURFER continues to amass a cult following and an unheard of for this era longevity as a first run feature, that critics are calling "a sacrosanct vision" and "the future of cinema." Vice said it "needs to be seen to be understood," and for a film that has defied all conventionality – both in its creation / production stage and now in its steamrolling, grass roots approach to creating a fan base, SURFER is virtually the only film of its kind in today's glutted genre movie market where stories and genres are interchangeable, particularly in the VOD and streaming market.
Douglas Burke says of his strategy on keeping the film playing only in theaters: "I believe that it should stay only in theaters to give the people time to find it and experience it on a big screen as it was designed to be seen. Then it can eventually go to a wider digital release later. The theatrical run is magical and important, as well as critical to the success of our approach. That is one of our secret ingredients to the success of this film." In regards to the film playing in small, Middle American towns, Burke adds, "I really look forward to just more different kinds of people seeing the movie. I like it when it plays in small towns like when it played in Joplin, Missouri, for example. I think that small town folk are really looking for something like SURFER and are shocked that someone actually made a movie like this."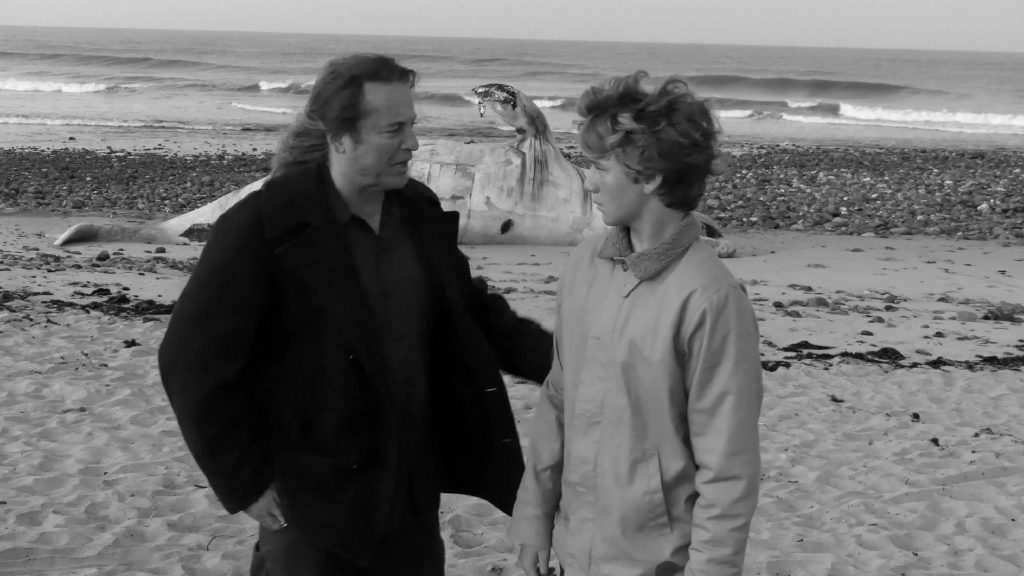 People are indeed discovering how inherently unconventional and phenomenal SURFER is, from its inception to its exclusively theatrical presentation. Starring Burke's son Sage Burke as a shell-shocked lad coming of age after wiping out in a surfing accident that claimed a measure of his pride, SURFER is a virtual document of Sage's journey through self-discovery and a process of rebuilding his self-esteem and strength as he learns to surf again. Filmed over a 9-year period, SURFER is like a home movie filmed through the lens of an auteur filmmaker, who masterfully crafted a story through the footage. Says Burke, "I filmed Sage for nine years just surfing and my thought was to compile that into a silent movie that told a story. When at 14 years of age and 101 pounds he rode a wave with a 50 foot-plus face I knew we had something special and it had to be made into a real feature film." As the footage of his son surfing accumulated over the years, Burke began to see a story being told in the footage. His first visions were of a silent film that showed the struggles of a young boy growing up surfing and developing a relationship with an ocean that overpowers him until the boy grew strong and talented enough to tame the beast that once dominated him. The silent film went into planning and began to be assembled. "Once we had a story with dialogue," offers Burke, "it became a race to get all of Sage's scenes with dialogue shot before his body changed too much. The surf footage spanned nine years. So to incorporate that into the story, we had to construct footage with flashbacks. All of the dialogue scenes with Sage had to be done over a period of about three months." It should also be mentioned that Burke performs an epic monologue at the beginning of the film that is comprised entirely of poetry. Some day film scholars and students of poetry will discover Burke's brazen and bold monologue in SURFER and will be amazed at his stark bravery for doing something on screen that no other writer / director / performer has ever quite done on camera before.
Shot around the world on location on the beaches of Bali, Indonesia, Puerto Escondido and Ensenada, Mexico, as well as in California, and in Hawaii, SURFER utilized the natural beauty of some of the world's most beautiful beaches and big waves. While the footage shot in Hawaii was not used in the final cut, the rest of the surf footage from the 9-year time span was woven into what would become the story of the film, and reflects the love and pride Burke has for his son. Part of what makes SURFER such a wildly unique picture is that it is inherently an American film. Says Burke: "The story is very American and even more specifically North American. A young boy coming of age trying to find his courage through surfing is the arena to express himself. Surfing is not an American sport exclusively but it is a big part of California culture, which is American. Duke Kahanemoku brought surfing to America so surfing is originally from Hawaii but since then it has been adopted by Americans." Burke continues, "All American Indian boys had to develop courage. This was very important. They got their courage from the Great Spirit and it was used against the forces of nature, which was in hunting dangerous animals. In SURFER the boy, played by Sage, gets his courage from the stories of Adam and Jonah taught to him by his father, played in the film by me. These are the teachings of the Great Spirit. Sage then tests his courage in the great waves of the ocean, which is a primordial force of nature. I think anyone would agree that SURFER is an American ode to this ancient tradition." Finally, Burke addresses the question of whether or not SURFER falls into a "summer" movie genre and the film's core theme: "I wouldn't say that this is a summer movie, specifically. The film addresses the fundamental challenge of fear. When fear is processed and turned into courage there is a type of freedom that creates a comic catharsis. The phenomenon of fun and celebration that is associated with summer happens after the hero slays the dragons. Sage is the hero and the fear he conquers is the dragon. That big wave at the end is his own personal dragon."
Reviews for the film have varied wildly from outright praise to bewilderment and unrelenting thrashings. Burke's performance has been compared to Laurence Olivier and Robin Williams (Frida Cinema / Vice), and the film has been lauded for being intensely passionate (Slash Film), but few filmmakers ever take the time to address their detractors, such as Burke does here. If anything, the negative reviews have only strengthened his resolve and his perspective. "I don't have hard feelings towards the critics who didn't enjoy the film, or reviewed it negatively," he responds with a shrug. "Usually, the critics state their honest opinions and if they don't care for it, that is fine. I've read negative reviews where they paid the film high compliments that the film sustains interest from scene to scene. Filmmaker Howard Hawks once said Pictures need to be made with imagination that sustain interest, so I must have done something right. Surfer-Teen Confronts Fear is one of those films. Even a negative review has shown that the reviewer was affected emotionally, and that is a high compliment. Lastly, one critic who didn't care for the film stated that the ending of the film was not happy. That review acknowledged that there is a tragic subplot in the film. This means that the critic is not only intelligent and perceptive, but has a big heart, and I am grateful for that aspect of that review."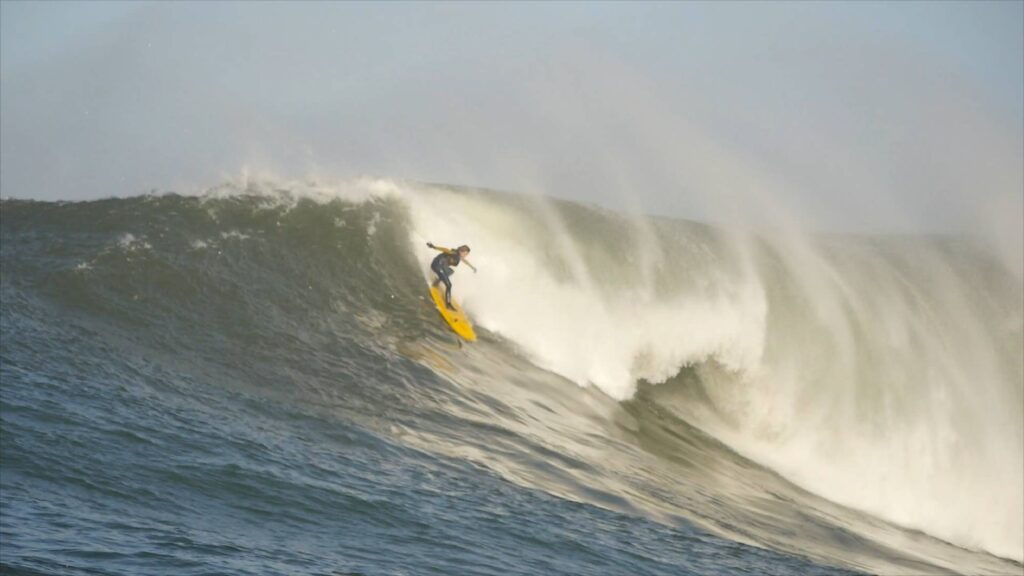 As SURFER presses forward and rides the wave of its extensive and worldwide theatrical exhibition period – with new bookings even now amidst the COVID-19 outbreak that has all but crippled the theatrical marketplace – the film continues to challenge and entertain audiences on a global scale. "I have learned a lot about audiences and have enjoyed the process," says Burke of his unconventional strategy of keeping the film playing for theatrical audiences. "If the story is written from the heart it will usually have some key elements that play into the psyche of people, and that is exactly what SURFER is and continues to do with audiences. If the story has a lot of those key elements you can get very different reactions across the different demographics of people. They all will identify with different key elements in the story. This film is wild, and it is meant for the wild at heart."
For the time being, SURFER will continue to play theatrically, and when the COVID-19 virus eventually disappears from the landscape, theatrical exhibitors around the world are lined up to book the film for their theaters. Burke's attitude towards this outlook is positive. He knows that it will eventually find its way to VOD at some point down the road, but he's in no hurry to cash in on the VOD platforms. Independent theaters across the United States are still contacting him to book the film for their audiences, some for midnight shows. "The film still manages to sell out for the midnight crowd," he says. "SURFER plays for families and it plays for the cult movie crowd. As long as people are enjoying it and continue to ask me to exhibit it in their theaters, I'll keep in on the big screen." One thing he is keen on is to get more reactions from actual surfers. "One surfer said that he'd finally found a movie that captured what goes on inside a surfer's mind, so that was cool. In general, though, there are so many surfers who haven't seen it because it's not available for download. I look forward to their reaction when I do finally go that route. I really look forward to older, more seasoned surfers who are fathers and watch it with their kids. That's why I made it."