Looking for a nostalgia trip? The coming of age dramedy MILLENNIUM BUGS, set in last days of 1999, tackles issues such as alcoholism, family troubles, and the potential end of the world… all set to a killer soundtrack.
Director Alejandro Montoya Marin is best known for being featured on the Robert Rodriguez produced television docuseries, REBEL WITHOUT A CREW: THE SERIES. On the show, Alejandro was challenged to shoot a feature film in 14 days with a budget of only $7000. Taking on the challenge head- on, Alejandro created MONDAY, an action-comedy that received numerous film festival selections (SOHO, Hollyshorts) and positive reviews from prominent film critics such as RogerEbert.com, Indie Film Hustle, and many more.
In addition to MONDAY, Alejandro has written and directed numerous commercials, music videos, and acclaimed short films such as LOW/FI and LESLIE.
Using both Indiegogo crowdfunding and the DIY skills learned on REBEL WITHOUT A CREW: THE SERIES, director Alejandro Montoya Marin infused Millennium Bugs with a true indie spirit and pays homage to the indie film trailblazers Kevin Smith, Quentin Tarantino, and Robert Rodriguez. This film is testament to independent spirit of making great art at any cost.
The movie was produced by Tamas Nadas. Tamas was born in Budapest, Hungary, and, in 2000, he moved to the United States to chase the American dream to become an actor. Later, he was able to translate his love of cinema into producing and acting in his feature film titled Fierce Target. Tamas helped producing "The Disappointment of Jonathan Bender" which has won multiple awards. As a performer, Tamas has been featured in The Last Sentinel with Keith David, Katie Saachoff, Bokeem Woodbine, and Don "The Dragon" Wilson.
Tamas is a three-time world champion and eight-time European Champion. Also, he was a US National Brazilian Ju-Jitsu Champion in 2012. In 2017, he won silver medal and bronze medal at the World Police and Fire Games, which is the second biggest tournament in the World after the summer Olympic Games. In 2018, he was inducted into the US Martial Arts Hall of Fame, and continues developing projects for his production companies, Busy Day Productions and Dark Road Pictures.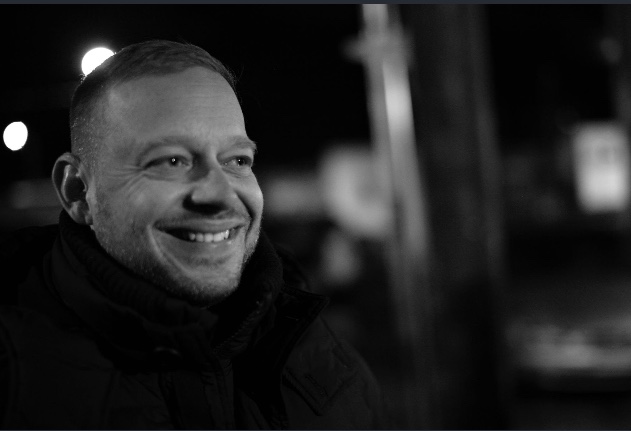 THE STORY: In the days leading up to the year 2000, 2 friends find themselves on the cusp of their future. Kelly (Katy Erin) is drowning herself in drugs and alcohol in an attempt to avoid dealing with her feelings about her parents' death. When her inheritance money begins to run out, Kelly begins to see the realities of her actions. Her best friend, Miguel (Michael Lovato) is torn between his immigrant parent's expectations of his life and his dream to become a comedian. The pressure to make his dreams come true while defying the sacrifices his parent's made for him push Miguel to the brink. Together, Kelly and Miguel find themselves wondering what's next.
Both an homage to 90's films and the indie film revolution of the time, MILLENNIUM BUGS is a love letter to a generation that found themselves on the cusp of a technological revolution that was both exciting and uncharted. This film speaks to anyone who has ever felt broken, pressured, or lost and carries with the universal and timeless desire for good friends, good laughs, and great tunes.
MILLENNIUM BUGS stars Katy Erin (WISDOM OF THE CROWD, GAL PALS) and Michael Lovato (GRAVES, THANK YOU 5). By utilizing a strong female lead, a Latino leading man, and diverse cast both in front of and behind the camera, the production of MILLENNIUM BUGS has the potential to appeal to a wide variety of audiences with a genuine vibe of collaboration and diverse perspectives.
Additionally, a great deal of time, money, and talent has been devoted to securing the ultimate 90's soundtrack for the film. A driving force and a character unto itself, Alejandro is a firm believer in utilizing both score and songs to create compelling narratives and frame out the emotional beats of scenes.
The notable talent involved in this production includes:
• Ryan Halsey (DP/Assoc. Producer)
• Jason R. Martinez (Producer)
• Tiffany Sherie Neeley (Producer)
• Allan Gaitirira (Producer)
• Charles Newman (Music Supervisor/Composer),
• Kenneth McGlothin (Assoc. Producer/Assistant Director/Co-Star)
• Daniel Pattison (Associate Producer)
• and many, many more.
Please visit: https://millenniumbugsfilm.com/ and on Instagram.