Producer and writer Jessica Clark-Bojin talks up her latest film, A Mermaid's Song – which is now available on VOD from Wild Eye Releasing.
Tell us, for those that don't actually know, what does a producer do? 
There are many types of producers – some are involved in only one aspect of the production such as development, pre, post production, or line producing. The type of producing I do is colloquially known as "creative producing", which in a nutshell means you have a creative vision for your property and see it through all aspects of production, vetting and pulling the whole team together and making sure all creative components are pulling in the right direction.
What was your big break?
Unlike other roles within the film industry, creative producers are rarely "given a break", or handed an opportunity to honcho their dream project… Its much more of an entrepreneurial "hustling" type of situation, where you must create the opportunity for yourself. However, if I was to credit one element with contributing to the success of this endeavour for me, it would be the amazing network of talented and hardworking creative professionals who agreed to come along on this crazy ride.
In the case of A Mermaid's Song, you came up with the idea as well as produced. Is that correct? 
My producing partner Lindsey Mann and I came up with the initial idea of the Little Mermaid set in the Dust Bowl, and fleshed out the story outline. Then we approached our writer friend Bob Woolsey who further developed the story with us and wrote the screenplay.
Now where did the idea come from? 
Waaay back in 2012 I was going through a bit of a fixation with America's Dust Bowl – the Great Depression, towns full of superstitious people down on their luck, weekly apocalyptic weather phenomena like dust storms and locust clouds… The potential for drama and exotic eye candy in a feature film set in this era was an enticing prospect that I couldn't seem to shake. At this time, my soon-to-be filmmaking partner Lindsey Mann was thinking about developing a feature film based on a short she produced about a mermaid trapped in a carnival side show (aptly titled "the Little Mermaid".) It was one of those "chocolate and peanut butter" moments where it suddenly made total sense that we should team up and develop this property together.
One can imagine that substance was always more important to you than style though? How important is it to ground even movies like this? 
To my mind, the atmosphere of the movie is part of its substance in the case of a "Mermaid's Song". The costumes, sets, lighting, sounds and music go far beyond "style" and help us understand the state of mind of the characters. That said it was important for us that the conflict and choices the characters make be believable and relatable – we did a tremendous amount of research into the time period, pouring through old newspapers and periodicals for stories of families like the one in our film (microfiche is your friend for this type of sleuthing!) As we wove the supernatural elements through the standard Dust Bowl drama we tried our best to stay within the mindset of the superstitious-but-desperate people of that era.
Tell us about some of the great behind-the-scenes talent that helped the film achieve its dazzling look? 
Mermaid's Song (under the title "Charlotte's Song") won Best Feature Film awards in Cinematography (Naim Sutherland), Production Design (Jessica Leigh Clark-Bojin + Victoria Pearson), Score (Red Heartbreaker, Maya Saxel, and Kim Oxlund), Costume Design (Ash Turner and Brandon Peterson) and Makeup (Sarah Elizabeth). I could write a book about the incredible work these people pulled off, but instead I encourage everyone to go check out our "department spotlights" on our Facebook page and see for themselves: https://www.facebook.com/pg/CharlottesSong/photos/?tab=albums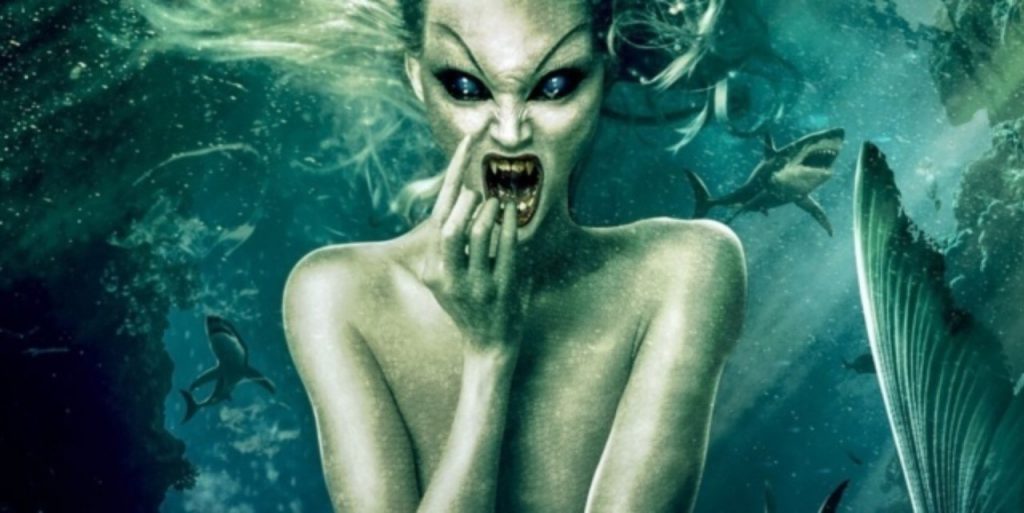 Was Iwan Rheon a big catch for you, being that he was known for Game of Thrones? 
It's funny – I was a huge Iwan Rheon fan, but at the time I knew him as "Simon" from the British TV show "Misfits"! The Game of Thrones connection was certainly a boon… Though as his role was one of the last pieces we put in place, it didn't have a tremendous impact on securing other components during production. Post was a different story.
Do you think his involvement in the film helped gain the film distribution? 
I'm sure – everyone loves a name, right? Even if they have trouble pronouncing it!
What types of film are you primarily making at your prod company? What's next?
Oddly enough Lindsey Mann and I have both pivoted into the food industries since wrapping on Mermaid's Song – she has become a successful restaurateur, and I have launched a new production company www.PiesAreAwesome.com which focuses on pie-related media (how's that for a plot twist!) But our writer Bob Woolsey has just written and is in development with two new Sci-Fi features, "ERWIN" and "TITAN" which are more in the vein of a Mermaid's Song – gritty atmospheric indie genre films that I cannot wait to see!