Young actor Jesse Ray Sheps (Collateral Beauty, "Blue Bloods") gives us the 411 on his latest film, the independent gem Such a Funny Life, which opens theatrically in August.
Â
Hi Jesse. When did this all begin for you- acting?
-I started my career off at age five actually doing modeling for some international companies such as H&M. I moved towards commercials and by the time I was about 7, I was already a series regular on a show called Zack and Quack on Nick Jr.
And do you have encouraging parents?
-My parents are really the best and they are super supportive in so many ways. Preparing for roles, going to auditions and working on different projects takes a tremendous amount of time. They always make sure that everything is taken care of and that we always make sure to have a great time in the process. They really let me concentrate on acting and they take care of all of the hard stuff.
Was it their idea that you go into modelling and acting or yours?
-I think I always had passion to act and put on a show for everyone. At an early age I am not sure that I knew exactly what it all meant but I credit them for knowing what I loved to do and giving me the opportunity to do it.
Â
And what was your big break?
– Well I have already had a few different careers so to speak between modeling, voice over acting and regular acting. But I guess i consider my first really larger "dramatic acting" break on a network show my role on Blue Bloods getting to work with Donnie Wahlberg.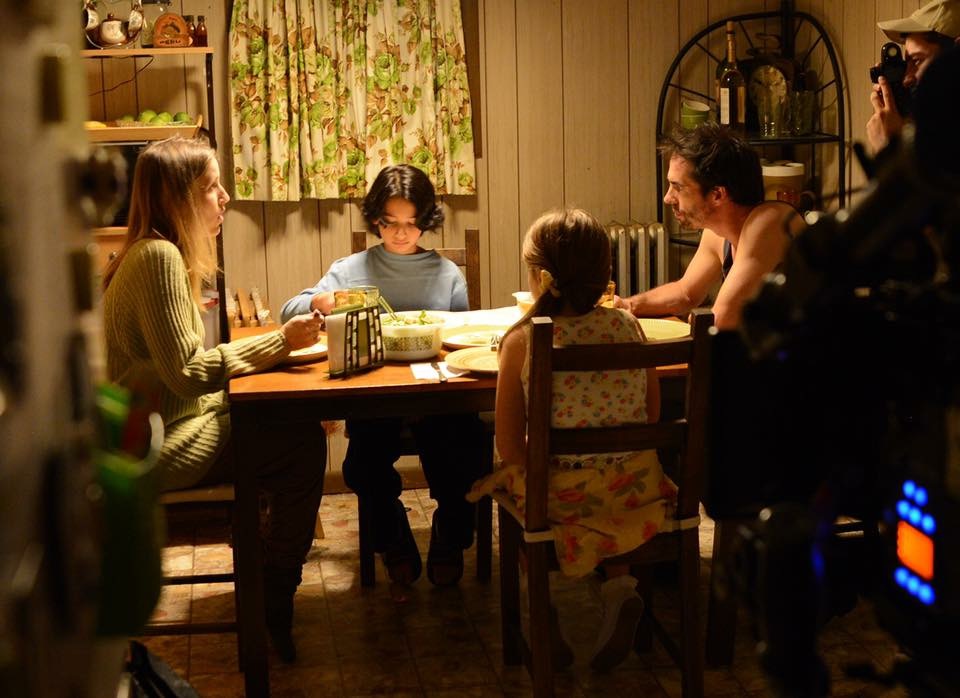 Did you frame the check?
No- I wish I did but as a kid actor they make sure the money goes immediately into a trust account so you really don't have that chance. But it would have been pretty funny to do!
Â
TV has been very kind to you. Did you find it easy jumping from the small screen to the big?
– I really do not see that much of a large difference between the two and I really love both tv and film. In both mediums you are really there to tell a story- the camera is there, lighting is there, the crew is there.
Its hard to really see a big difference when you are filming. They are both equally exciting to me.
Â
How did you get the part in Such a Funny Story?
– There was a larger audition and I went down and met with the Director/Writer Oliver Mann. We went through the script and we did a bit of improv also at the time.
How much did the script change between draft and day 1 of the shoot?
– On most projects you do see a bit of a change from the original script until what is eventually caught on camera. I think thats because once the actors are there, the scenery is in place, everyone kind of gets inspired and their creative juices get flowing. There were a few changes in the dialogue in the film once we shot but the heart of the story stayed the same.
How much of the film came together on the set? Were a lot of the heavier moments written into the script or did that just happen on the day?
– The film itself was pretty heavy based upon the script. David was such an amazing character to play living in this bittersweet world. His life was incredibly difficult with a mother who had so many challenges and a terribly abusive father. At such a young age David really became the man of the house and an anchor for the family- especially for his younger sister. He overcomes some incredibly difficult tragic events in his life in his journey to find happiness. I guess you can say the voice of this movie is definitely heavy.
Â
Have you a favorite moment in the film?
– I love the scene when David is eating dinner with his family, including his sister. It is such an intense scene. His father returns from prison and is such a intense evil influence in their lives- and having the chance to play David working through that situation was a real honor.
Why should audiences see it when it opens in August?
This is a really a unique sort of project. It is a movie about my character David whom eventually becomes a comedian- but his life is anything but fun growing up. I think audiences love genuine characters that they can root for and the film hopefully captures that. Despite all of the tragic events in his life- David gives back to everyone the gift of laughter. No matter how challenging things become- David overcomes to become a comedian that brings joy to so many people. I think audiences will really walk away loving his journey
What's next?
I actually have one really amazing project in the works that I cant immediately speak about. But I love being creative. I have also been working writing my music- I love playing guitar and singing and hope to put together an album. I also just wrote a comedy short that won two different film festivals this past year and filmmaking has also become a pretty strong inspiration in my life. I guess to answer your question I hope there is a lot more to come!