Horror icon Jamie Bernadette headlines Dylan Reynolds' well-received and highly anticipated "stoner slasher" 4/20 Massacre, due on VOD and DVD this April.
When did 4/20 Massacre come to you, Jamie?
A year and a half ago I sent in an audition tape for the leading role and director/writer Dylan Reynolds cast me.
How was the movie initially pitched to you?
It was pitched just how it is—a marijuana slasher film and I told Dylan, "I think the concept is brilliant and will sell really well".
Could you relate to your character?
I could relate to her a lot. I didn't have to transform myself very much for this particular character. Jess is down-to-earth. She cares about her friends and she's kind and considerate and thoughtful. I hope I am all of those things.
Do you find it easy to switch on and off after playing such mentally exhausting scenes?
Not always. Playing really depressing roles can have an effect on me before and after filming. Sometimes it is hard to snap out of it, but while I am filming, I don't want to. I want to stay in the mind, in the thoughts, of the character. I don't want to stray too far away and then it's time to do a take and I am not mentally in the mind-space of the character.
Do the writers continue working on the script as you film? Do they keep adding moments you never planned on?
Yes, this happens, but not all the time. It just depends on the writer and the director and also the producers. I heard Dustin Hoffman say at a Q and A that I went to, that the script is a living, breathing entity, and I believe that this is often the case. Moments are often found while filming with the actors that were not there in the script.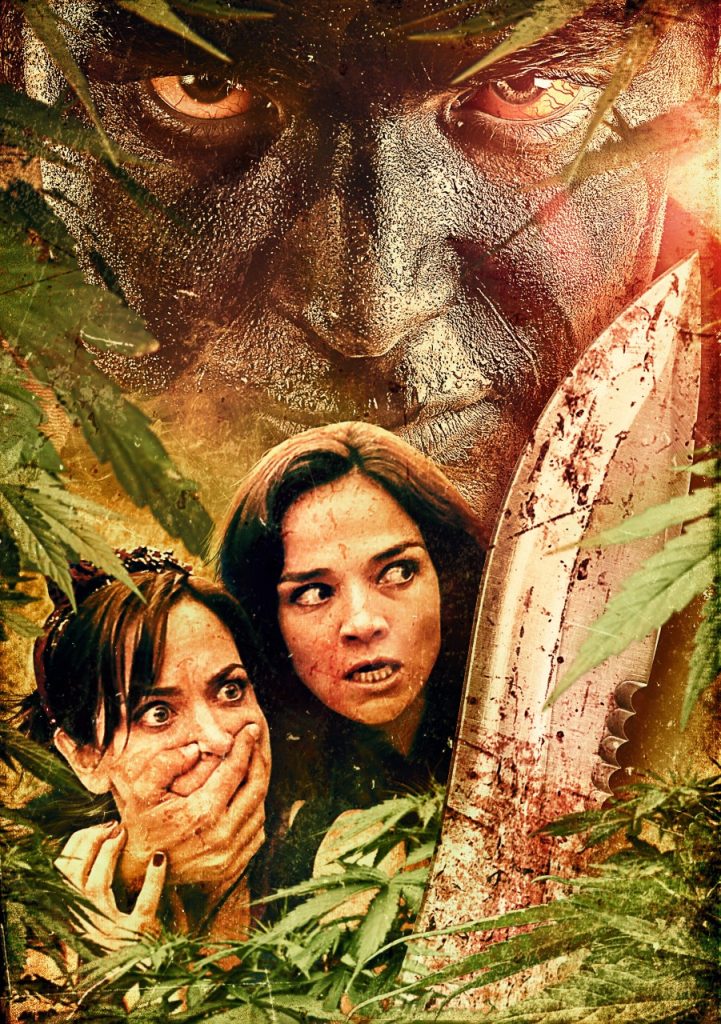 How does this project compare to some of the other films you've done? I imagine it's quite different – being it's the first 'stoner slasher movie'!?
It is really cool that it's the first and I am really excited to see how it does. I can see this film developing a devoted fan base, becoming maybe even a cult classic. We will see.
What does the movie have to say about weed? Or does it even go there?
It really doesn't go there. There isn't talk about weed being wrong or right or anything like that.
We hear you're off to shoot another movie this month – can you tell us anything?
Yes, I just finished filming in a horror film called "Cerberus" with director Sean Cain. I played the villain and it was a blast. Sean is an absolute joy to work with.
I am about to begin filming as the leading role in a movie called "The Furnace", being directed by the Oscar-Nominated director, Darrell Roodt. His film "Yesterday" was nominated in 2004 for Best Foreign Feature Film at the Oscars. He is a phenomenal director and I am so excited to work with him. His latest film "The Lullaby" is an absolutely gorgeous film and has received all rave reviews. I leave to film in South Africa in just a few days. I am very grateful and excited for this opportunity.