In 2018, writer/director Chris Blake gave audiences the horror/thriller, All Light Will End, which can currently be seen on Tubi. Three years later, he just released a much different type of film, the quarantine-centered romantic comedy, Distancing Socially. The film has an all-star cast, Alan Tudyk (Resident Alien), Sarah Levy (Schitt's Creek), Rory Scovel (I Feel Pretty), Andy Buckley (The Office), Jim O'Heir (Parks and Recreation), Jessika Van (The Messengers), Melanie Chandra (Code Black), Connor Paolo (Gossip Girl), Emma Fitzpatrick, Blythe Howard, Ted Welch, Jay Larson, Graham Outerbridge, Dawan Owens, Sierra Katow, Matthew Hancock, and Willie Macc. We spoke with Chris about the making of Distancing Socially in the below exclusive interview.
Distancing Socially is available now on demand and digital.
-What initially attracted you to the film business? If you weren't a director/writer, what do you think you would be?
Stories. I love stories of all sorts. I knew from an early age that my passion was creating. I believe that every day we should do what matters most. When you know what matters most, everything makes sense. And films made sense to me. There is also this accountability that comes from making films that I learned early in my career. When I put something out in the world, I feel like everyone is watching me. And with the spotlight on, I have no choice but to give it my absolute all. Half-assing or quitting is not an option. And I find purpose in that. If I weren't a writer/director, I would produce. If I weren't a filmmaker at all, I would write.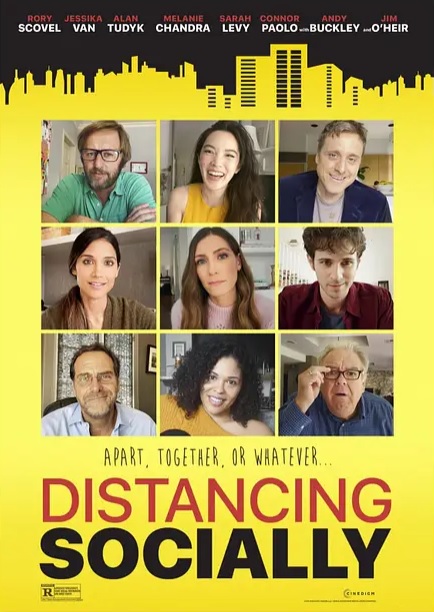 -How you got the idea to make Distancing Socially?
A friend of mine helping me do some remodeling on my home at the beginning of the pandemic. He suggested we make something using Zoom or social media during the lockdowns to keep creating. I started writing vignettes with different scenarios and characters and eventually tied them all together.
-What was your favorite part of directing Distancing Socially?
The project created a real sense of comradery among all of us. We were all excited to be making a unique project in a way that hadn't really been done before.
-Melanie Chandra and Graham Outerbridge star in the film and are also co-producers. Can you talk about what got them interested in co-producing too?
Well, I can't speak for them, but I'd like to think it was the message and overall goal for the film. We were creating something that was full of heart and love and hope. There wasn't a lot of creative options available to us at the time because of the lockdowns, but we wanted to give audiences something to laugh at. Something that reminded them they weren't alone in this.
–Distancing Socially has a very large cast. How long did each of the actors shoot for?
Usually between one and three days depending on their role.
-There are a lot of diehard Schitt's Creek fans out there. Can you tell us a little bit about Sarah Levy's character, Chloe?
She's brave, funny, and continually growing. There are some similarities between the character she plays in Distancing Socially and Twyla from Schitt's Creek.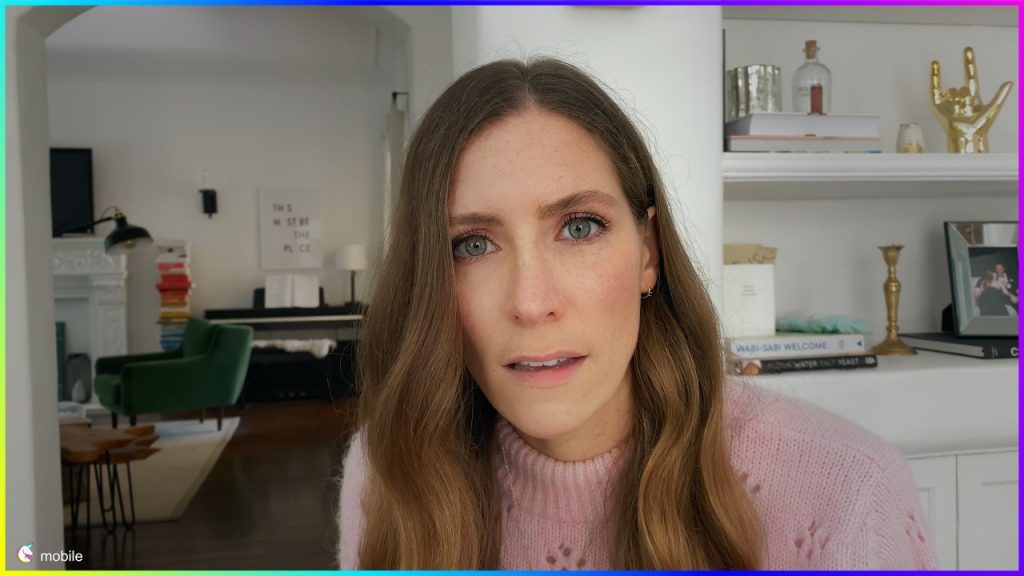 -Is there any behind the scenes bloopers you can tell us about?
The camera was knocked over a few times and there were some other mishaps, but there weren't an excess of bloopers. However, the conversations in between takes were priceless. It's not often you have a bunch of comedians together on a Zoom call, but it was an absolute blast and I don't think I've ever laughed that much while filming.
-Now that the film is out, what has been your favorite response you have seen so far?
Any time someone says they enjoyed the film, or it made them laugh or cry, those responses are the best. Can't ask for anything more than that.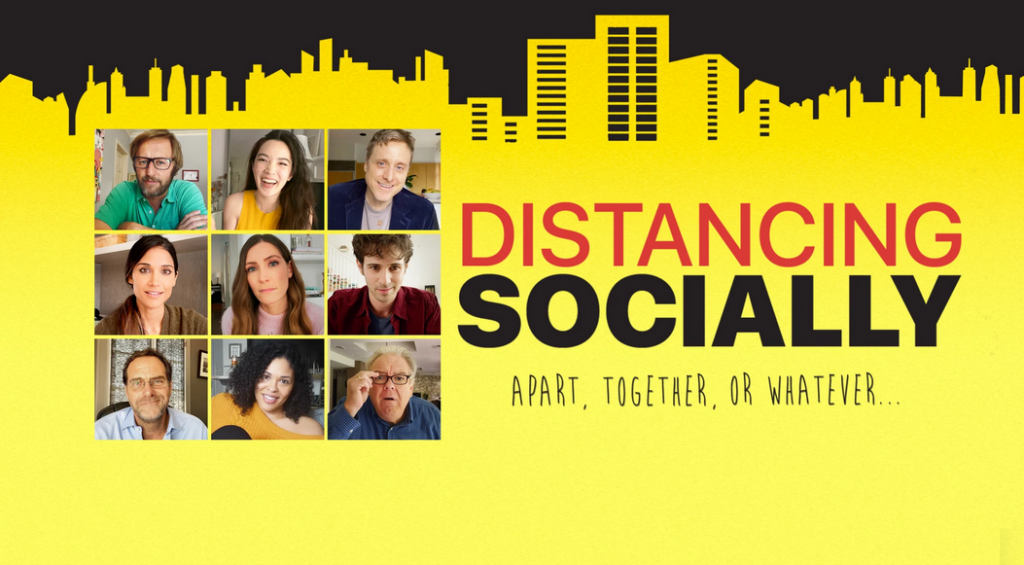 -Is there anything else you would like audiences to know about the film?
This is a true indie film. It was self-financed, made in our bedrooms/homes (literally, cast included), and we're incredibly proud of it.
-Besides Distancing Socially, what has been your favorite movie of 2021?
I don't know that I have a clear favorite. I'm looking forward to Dune and Last Night in Soho. I really enjoyed Old Henry recently, and Those Who Wish Me Dead was great. And I think there were a few pleasant surprises this year with movies like Til Death with Megan Fox.