"I'm grateful they never begged me to be a doctor or a lawyer instead", producer Undine Buka says of her family having her back when she decided she wanted to become a filmmaker.
---
Where's home for you Undine?
I'm from Latvia, and my reflex is to explain where it is as it's a very small country 🙂 It's basically in Baltics, in Northern Europe opposite Sweden and Finland. It often makes some people upset and responding "I know where Latvia is" but I'm based in Los Angeles nowadays, which is three times the population of Latvia !
And you kicked off your career around a decade ago. What spurred your decision to go into filmmaking?
I was driven to movies from a very young age. I was an only child for my first thirteen years and as a kid, movies became my playmates. I loved to go to video stores and just spend hours there choosing movies. In the 90's most of VHS tapes were still dubbed in Russian by the same two or three voice over actors, so it's been fascinating to watch them as I got older, in their original language and actors' voices. During high school, I started to volunteer for film festivals and later on got an internship in Latvian TV. By the time I graduated the high school, I was pretty set on being in film so I moved to London for my BA degree in Film Production. That led me to my graduate degree at USC, and my current projects in the US.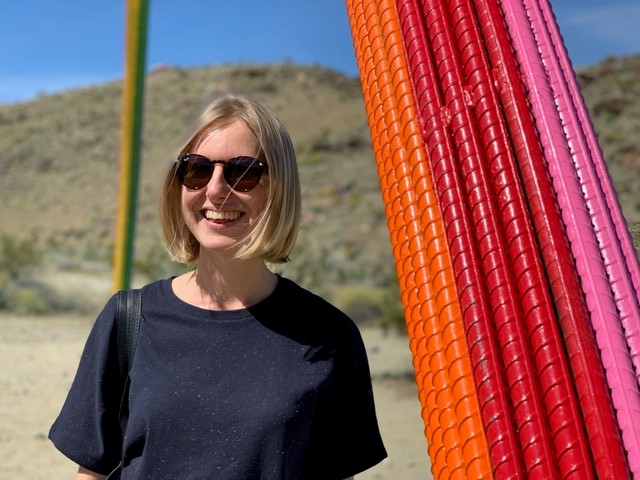 Did you have a mentor? Someone who encouraged you?
My family always supported my crazy decision to study film not just once, but twice. I'm grateful they never begged me to be a doctor or a lawyer instead. Growing up in the period after the Soviet Union broke apart, and seeing my parents and grandparents rebuilding their lives and careers, also inspired me and gave me a bit of a fighter spirit to survive in changing circumstances.
And the first film you worked on was…?
Funny enough, the first feature film I worked on was a Bollywood movie shooting some of its scenes in Latvia. I had just finished my first year in colleague in London and came home for a quick summer break and immediately got offered to work as a location scout on it. It was a crazy experience!
How do you choose which projects to get involved?
It really is based on the people. Early in my career I think it was more just idea based, but I realized that even working on the best idea with the wrong people can be a bad experience. Movie making is not easy, it's a long process with a lot of personalities involved so being around good people truly makes a difference.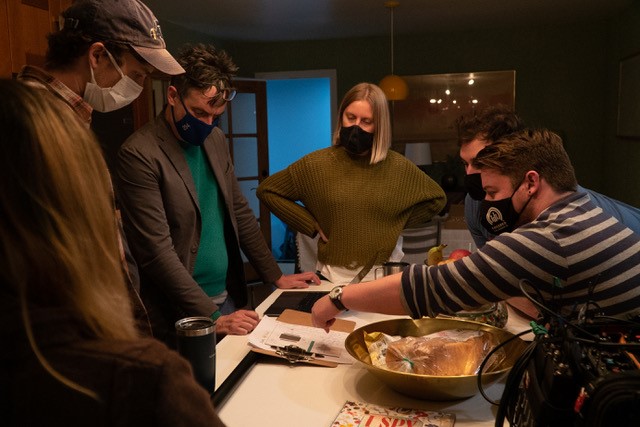 With a doc, do you script it? Or do you have a series of bullet points and just go film? How does that work?
It's a mix of both and also depends on how many shooting days each project has. There is always lot of observation stuff that hasn't been planned for and then bullet points we need to get through the interviews, sometimes some transitional shots or B roll needs to be scripted.
You seemingly like getting involved in projects that have something to say – even if it's a comedy, like Lulu?
In my eyes if project doesn't have something to say, it shouldn't be made. I really hope that I can stay on this track in the future too.
Since your journey in film, what have you learnt about the industry?
Moving to US was a totally new learning experience. In Europe it's mostly government funding so everything is very scheduled and planned. Whereas in the US, it's mostly a private or corporate business and you never know if you're getting funding or not…till the first day of the shoot…even then I guess someone can always slam on the breaks. You have to have a okay living in uncertainty!
What's next on the dance card? Another documentary in the pipeline?
We shot a documentary in seven locations on one day across US during the election 2020 called THIS LAND (dir. Matthew Palmer) that has just released on digital platforms. I just wrapped a tour that I produced for European rock-band named Brainstorm that drew 110,000 attendance over 5 live shows. Another feature I produced called THE SEND-OFF (dir. John-Michael Powell) reflects on Hollywood and #metoo movement. That film is about to get its international premiere at the Calgary International Film festival. We also just locked picture for another feature film called HIDING PLACES (dir. Brad Barnes) under the banner of Cineptic that John-Micahel Powell and I created. It's been a busy year and looking forward to starting on the next project. I'm definitely ready for another documentary.
THIS LAND is now available on digital.