Every neighborhood in the '80s had a group of kids looking for their next great adventure on their bikes, and in the RKSS-directed love letter to the '80s, Summer of 84 such a group of kids exist, as well as the beautiful girl next door they dream about. Said beautiful girl in the film is Nikki, played by Tiera Skovbye of A Christmas Story 2 and Riverdale. In this interview, she discusses her role in the film and working with the collective RKSS (Francois Simard, Anouk Whissell, and Yoann-Karl Whissell of Turbo Kid fame).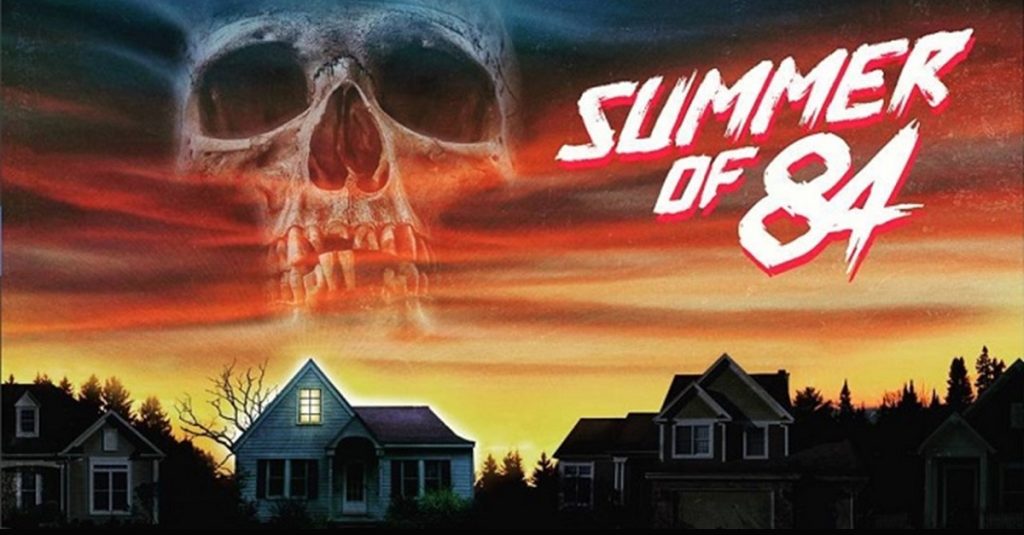 Summer of 84 is in love with the '80s'; it's a real throwback. Say something about being in the recreated '80s.
Yeah, it was an awesome experience. It was a lot of fun. It's always fun when you're playing a role where you have some visuals to ground the character. Especially a period piece like that. Proper hair and make-up to help you feel like you're in that period. Wardrobe, and all that kind of stuff. It makes it easier and makes it a lot more tangible.
This movie has a fun, mysterious, yet dangerous vibe to it. Say something about being in that sort of simulated situation.
Initially, I think it starts out that … I don't think any of the characters quite realizes how real it actually is. It starts out as being fun, a game, but then the reality starts to sink in. The kids finally are like, "Oh, shit! This is real! This is actually happening!" It's not made up or fantasized. The fun of it turns into something very serious, and they band together to figure it out.
Your directors on this film – the collective known as RKSS – are very enthusiastic. I've met them before. They are very childlike in their enthusiasm and their passion, which is great.
Working with them was amazing. Initially, I was a little bit concerned. Three directors? Oh, gosh. How is that going to work? Too many cooks in the kitchen, but they all have their own specific job on set. One of them talks to the actors, one of them does the storyboards and talks to the DP, and the other one works with hair, make-up, and wardrobe and that kind of stuff. It was a really well oiled machine. They had a lot of energy. They are very specific about doing a project, which means that you know that when they are working on something, they're putting all their time and energy and thought into it. They don't have something else going at the same time. They are very focused. They created a really special set environment. They are 100% invested in the story and the actors. It made it really fun. That's what you want when you're making a movie.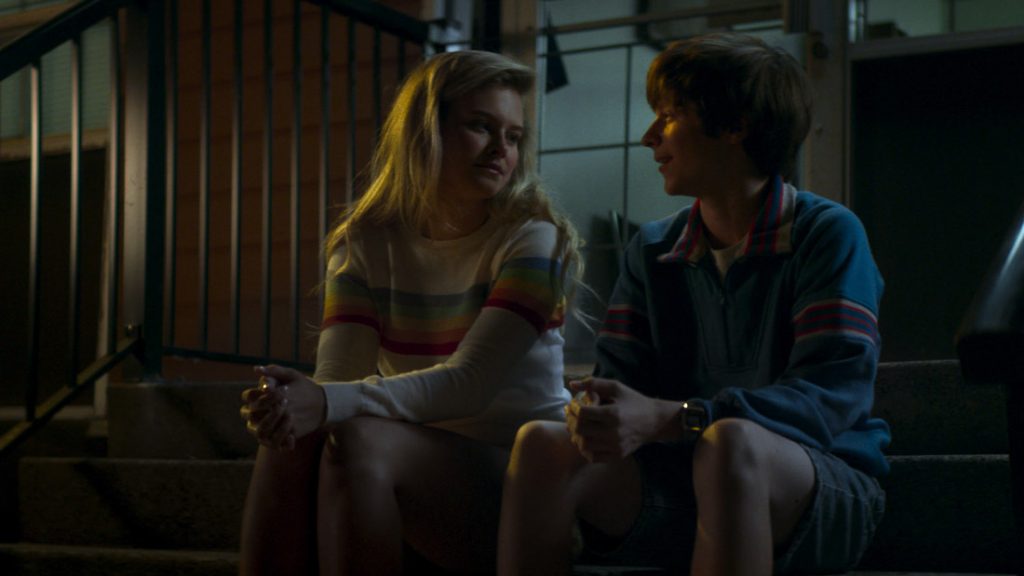 The film skews a little male: It's about a group of boys, and you're sort of the outside girl looking in a little bit. What are your thoughts on that?
My character Nikki could have very easily been a one-dimensional character because the boys idolize her a little bit. I play the girl next door. But the writing made her more than that. They wrote in some vulnerability. What I do like about it is that, yes, it's all boys, and they sexualize her, but there's that moment where Davey says, "Hey, guys, don't talk about her like that. She's more than that." I really like that. They back off. I think that's really cool. It shows that young boys can be little gentlemen. With me being the only female in that dynamic, I had an important role. I'm not just the girl next door. She needed to be more than that. That's why she goes on an adventure with Davey.
This movie bears comparison to the recent It film, as well as Stranger Things. It's for the same sort of audience. What would you say to that?
There's obviously very similar elements. It's about a bunch of guys and one or two female characters, and they're all under pressure. Those are great shows, and a great movie. It's a compliment to be compared to those. Ours is a little more of a genre-type movie. It's quite serious, and it does have some fun stuff in it before the serious stuff kicks in.
What are some of your favorite '80s movies?
Mmm. I'm a huge John Hughes fan. Any John Hughes movie. Sixteen Candles was my jam growing up. I just watched Ferris Bueller's Day Off again. I forgot how good it was. I also love Stand by Me and The Goonies. I watched those to prepare for this.
I'd like to mention your earlier film A Christmas Story 2, which you had a nice role in. What do you remember about being in that film?
Oh, man. I worked on that forever ago. I was like 15. I had a great time working on that. The director was hilarious. The guys in that were all ridiculously funny.
What have you got coming up?
I'm working on season 3 of Riverdale right now. My character Polly Cooper does come back. There's some fun, culty stuff in it, which is what the fans have been waiting for. I also just finished a film called 2 Hearts, and we filmed it in Vancouver and Hawaii, which was awesome.
Summer of 84 will be released theatrically on Friday, August 10th through Gunpowder and Sky.