Lemarze Smith, writer/director of new drama series RELATIONSHIPS (streaming on Tubi and other digital platforms), says his "family and friends are always supportive" and encourage him to keep going.
---
How did you break into the business, Lemarze?
I went to Specs Howard School of Broadcast Arts back in 2006 located in Southfield, MI. In 2007 I moved to New York and worked as a P.A. the most notable film I worked on was Lee Daniels Precious. I took a break joined the Army and decided I wanted to be a writer and produce my own films. So, Mike and I decided to start our own film Company MikeMarze Entertainment. He's more of on the acting side and I'm the writer, director, producer. Our first film which is also on Tubi "Where Is She?" Came out in 2020 and we have taken off ever since filming the series Relationships and we are currently working on our next film Champion.
Did you have encouraging folks?
Yes my family and friends are always supportive and encouraging me to keep going.
You're based in L.A?
No, I'm located in Florida in between Miami and Orlando.
Do you feel you have to be Hollywood-based to have any real, successful movie and TV career these days?
No, I don't I never lived in L. A. and even though it may not be much to some people I do think we have seen a bit of success. Have we hit our ceiling no, but you celebrate the small victories and keep moving getting better each time you, do it?
This is a solid series. Aa real mix of genres. How did you pitch it to the cast and investors?
I didn't have any investors I funded this myself. But the cast was great everyone was on board and understanding about the direction we were going in. 
Any similar TV shows you looked at before writing it?
I didn't look at any shows but I have been told that our show reminds people of a mix between Power and Shameless. 
Was it always going to be released to Tubi -or did you speak to the streamers and networks about taking it on?
Tubi and Amazon was always in the back of my mind because we have another film titled "Where Is she?" on Tubi and I wanted to get on Amazon. The main goal was more of a Starz or Netflix which is somewhere we are still trying to get. There is always hope for season two making it there, right? 
Tell us about Michael Lewis. Where did you discover him?
I have known Michael Lewis practically my entire life. I wouldn't say I discovered him but I was into film and he was into acting and everything clicked. I think he picked up on the acting pretty fast and we will see more of his range in future projects.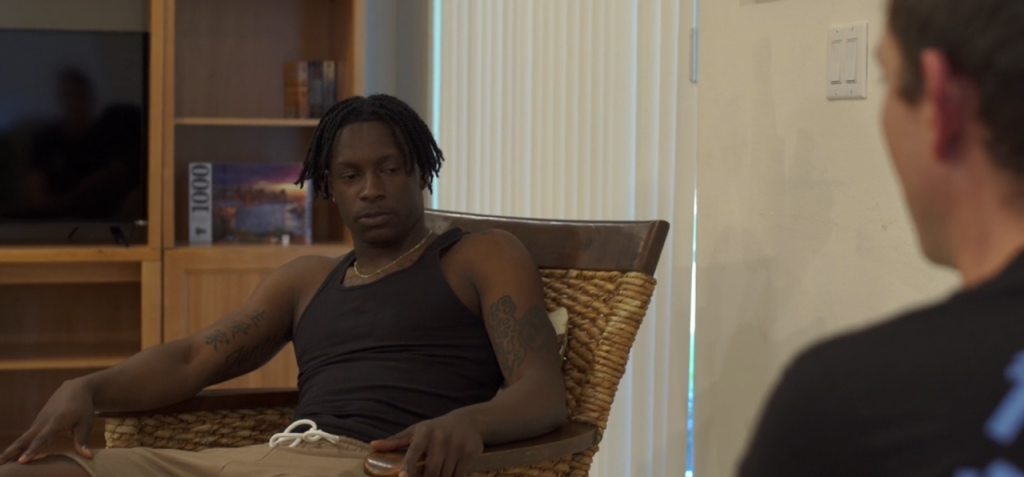 And the rest of your cast? How did they get involved?
The rest of the cast auditioned except for Kubwa Brown. He was the first person cast because I was supposed to Film Relationships before I filmed Where Is She? But when I was supposed to film it in Detroit some people from the original cast dropped out and I couldn't fill some roles. So, I wrote Where Is She? And cast Kubwa in that in he's been with me ever since. It's safe to say you will see him in quite a few of my films in the future. 
You juggle so many hats here—I see you're also in the show!– is there one you prefer?
I prefer to write, I never really wanted to direct but I also have never been able to afford one. When I first started I wanted to produce. But now I just want to write so that I can get the content out. I have so many Ideas in my head, Producing, directing and other things won't allow me to get them all down. Don't get me wrong I have fun with it all because I love creating and I admit I am kind of picky. But if I can just write and have other people make the films, I would love that. Writing to me is peaceful because I write to music and scores.