Monochrome, out next month from Gravitas Ventures, features a knockout performance by Jo Woodcock as a serial killer. We caught up with the amiable British actress ahead of the release.
What I love about Monochrome is that it can't be pigeonholed as any one type of film – it's not just a horror film, it's not just a thriller, it's not just a drama… was that part of the appeal for you?
Yes it's not really like any film I've seen before of course there are elements of the film that are similar to other films but it is unique in its own way.
I imagine getting to play such a complex character was appealing, too?
For sure! I was drawn to the character of Emma because its not that often you see films about female serial killers, especially one so young. I loved getting into the psyche of a young woman to was compelled not just to commit one murder but several over a period of time. Trying to understand how someone could justify taking all those lives was fascinating to me.
Had you worked with Thomas Lawes before? Did he have you in mind for the part?
I first met Tom when we made a short film called "Three Sides of a Coin" which was a very similar idea about a young woman who murders wealthy people she deems not worthy of living. Tom had the idea to make it into a feature film and I was thrilled to be a part of it.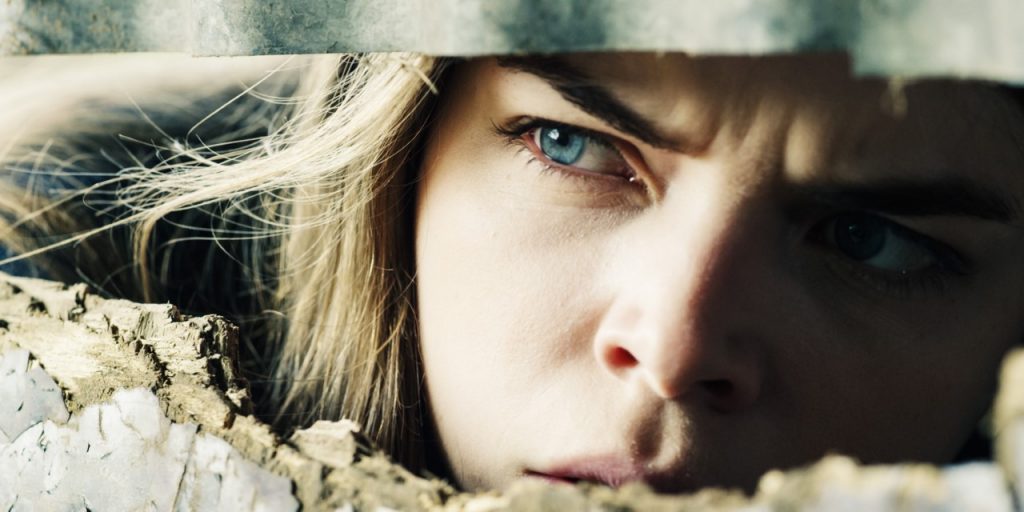 Is there anything in the movie you found difficult to film?
Not really, is that bad? I loved being able to tap in to my darker side. Emma's definitely a bit of a sociopath.
The movie has a great ending. Has it been hard to keep that secret from critics and viewers?
I'm very good at keeping secrets… No really after I finish a project I just put it in a little box and move forward. I suppose it is quite hard keeping ending like that a secret but its great to let people watch it for the first time with no spoilers, I would kick myself if I ruined the ending for anyone.
How much did the script change along the way, if at all? Privy to any major changes?
There weren't many script changes that I recall, though I think we did change the way one of the characters got murdered.
TV seems to have made you a star in the UK. Was there a particular role or series that really changed your career?
I get a lot of recognition for my character Bea in "Land Girls" where I played a girl in the women's land army in WW2. But a few years after that I was in an improvised drama for the BBC called "True Love" in which I played a school girl who became romantically obsessed with her best friend's dad and that was my first opportunity to play the slightly edgier and deranged characters I adore playing now!
And now you're part of the 'Star Wars' world too, doing voice-overs! What can you tell us about that?
I play an Imperial Specialist Stormtrooper in the game "Star Wars Battlefront II" it was so much fun to record! I loved the films growing up and I'm a massive gamer too so to be able to play as myself in a video game was surreal.