Inspired by the works of Scorsese and Gus Van Sant, Hunter G.Williams' latest film tells the story of a young man whose secrets, relationship issues and addiction catch up to him. The gritty, realistic The Madness Within (out 12/6) stars, was written by, and is directed by Williams.
Was there ever a time when the film wasn't going to be done independently, with fresh faces, and a newcomer-director in charge? Can you imagine that version?
Yes, and no. Because I could see someone else playing Russ, or even April, but I wrote Marcus specifically for Edin Gali, so I couldn't imagine anyone else in that role, and I wouldn't of wanted to see another Director take it on. Everyone is going to read a scene differently, and being the writer I don't think someone else would of hit certain beats the way I had envisioned them. That's in now way saying I don't think another Director could of done a better job then me, because I KNOW that's not the case. But to see the film play out on screen the way I envisioned it when writing the script, it had to be me.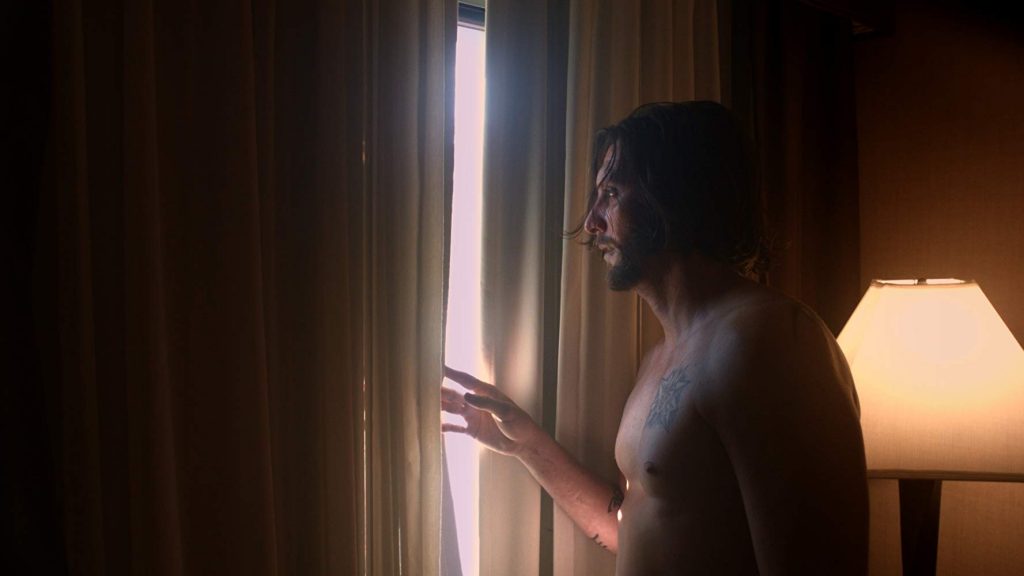 Are there other benefits to doing a film independently, without studio involvement, other than getting to captain the ship?
There's definitely a lot more freedom. Having worked with a studio before, even though I was still captain of the ship, in order for them to finance it they might want changes to the script that to them makes sense, but don't fit with your vision. So not having to worry about that is definitely a plus. Don't get me wrong, part of being a filmmaker is being flexible, and you have to be willing to play ball if you want to get to that level, but it's also nice not having to worry about it.
What films or filmmakers inspired The Madness Within? Maybe "Rush"? "Drugstore Cowboy"?
I'd say there was certainly inspiration from films like Drugstore Cowboy, The Wolf of Wall Street, Confessions of a Dangerous Mind and even Eyes Wide Shut. I obviously still wanted to keep it completely original, but it's hard to do a film like this without being inspired by films that have already this style/genre it as good as it can be done.
Did you frame or shoot certain scenes as a homage to those films or filmmakers?
I can't say that I did really. And it's not because I don't admire all those filmmakers or films, but because I would never want someone to think I'm trying to copy another's work. They say imitation is the highest form of flattery, but that's not always the case with art.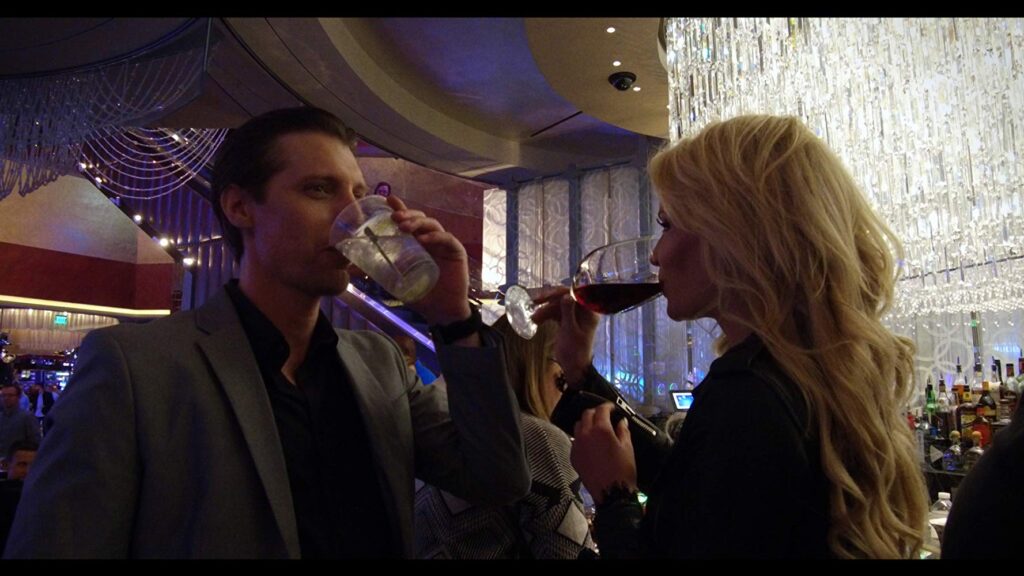 We'd be remiss not to ask about Lily Tomlin….
Getting to not only work with, but be in a scene with someone like Lily, who's an absolute legend, is just a dream come true. I mean her name is synonymous with comedy, but she can not only do anything, but do anything at the highest level there is. And the fact someone of her caliber was willing to be in something like this just shows what generous person she is on top of everything else. She goes out of her way to help people starting out on so many levels, it's impossible not to be in awe of it. There's not a whole lot of people who are like that, and I try to do the same for other whenever I'm able.
Did you have trouble performing any of the scenes? There's some tough stuff in there…
Content wise, no. Don't get me wrong, it's never comfortable being naked in front of a bunch of strangers. Especially when they tend to look down before looking you in the eye lol. But, part of the reason I wanted to do this film was to get out of my comfort zone.
what's the message in the movie – as you see it?
Sometimes you can find the strength you need in the most unlikely of places.