"Bunkheads", a new comedy-horror series described as Shaun of the Dead meets Zombieland, is taking North America by storm!
Since its debut on Amazon Prime, the popularity of the "hilarious, wholly original spin on a zombie tale" has grown substantially, with the indie success story's fanbase hankering for more!
We spoke to Gabe Reiter, the producer of the series, about the success of the zombie-laffer!
Â
The series premiered last year, I believe? I can imagine the concept getting a great reaction! How has it been performing?
Super well! We've had over 375,000 views on Amazon Prime. We've been slowly garnering more and more attention. We released in late December and been doing better and better each month. Viewership quadrupled in March and then doubled that in April.
Â
Does a series work the same as a film where you screen it or test screen it for an audience?
It sure does, but we didn't go that route with Bunkheads. Behind the creative idea was a desire to make something the way we wanted to make it. To have fun stretching our creative muscles without the formalities of a studio behind us. That's one reason we made it as an independent rather than shopping the script around for financing. So no formal test screenings for us, but we did show it to some friends and family to get outside perspective.
Â
And did you make any edits or adjustments to it following the screening?
Absolutely! A lot of small stuff, but the biggest change was to the opening of Episode 1. We completely re-did that to make it start faster and get into the bunker where the show truly takes place. There used to be a whole musical montage that started the show.
Â
What about the screenplay itself? Is the shooting script the same as that original draft?
The script we shot is pretty similar to the later drafts in development. Before starting pre-production we did a table read with actors playing all the parts. From that the script was adjusted and changes a bit due to some production realities.
Â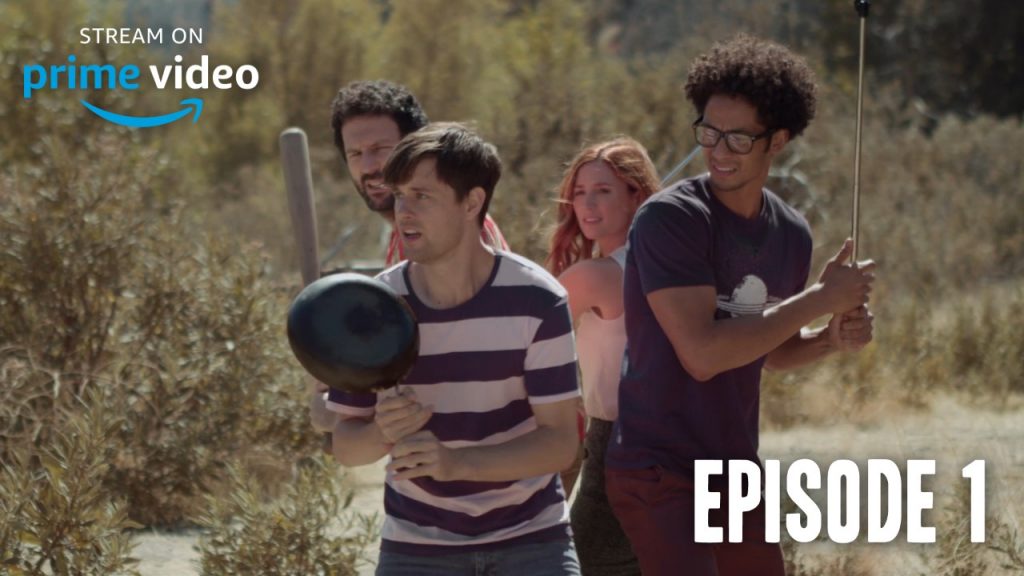 Who created the series?
The multi-talented Will Gong! He came up with the idea and started developing it on his own. Will and I have collaborated on a lot of projects over the years, but this one he initially kept to himself. He told me about it only in the most general sense. Then he paired up with director Lauren Klixbull and they developed the script further before bringing it to me. The one I read was pretty similar to what we shot.
Â
And Is anyone in the series based on the personas of you, the creators?
Haha, no, however inspiration for the series is loosely based on Will's living experience with us as roommates. He, Lauren Klixbull, another friend and I all shared a house for about 3 years, and Will lived in this separated lower level which sometimes he referred to as the bunker. But nobody was a zombie and none of the characters in Bunkheads really resemble us!
Â
How involved have you been in the show?
I can't take credit for the original idea or much of the script, but from the moment I read it, I loved it and put my all into the project. I'm a pretty hands-on producer and have been helping Will and Lauren bring this vision to life. They're very collaborative so although we each have our roles, we discuss things a lot and make decisions as a group. I've been involved in casting, production, editorial, distribution, marketing and everything in between.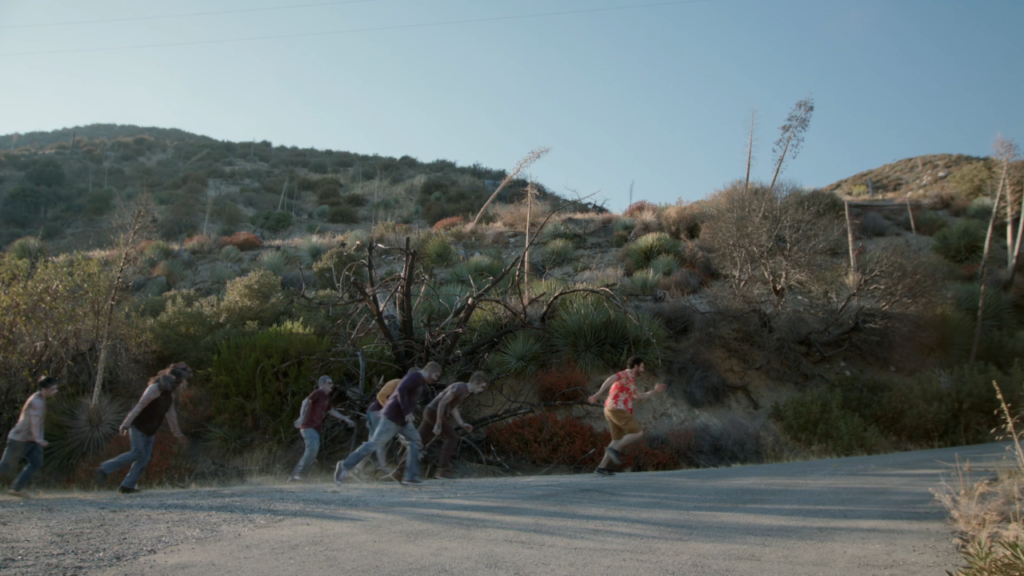 Do you feel the pressure, being that this is one of your first big TV efforts?
Actually I don't. For me it's more of an internal pressure I put on myself. I feel more the pressure to do the show justice because I love it so much and I think the world of my cast and creative team. So I put a lot of pressure on myself to work as hard as I can and do everything I can each step of the way to make Bunkheads a success. The good thing is – we started this journey wanting to make a show that we'd have fun making and people would enjoy, and I think we've succeeded in that. It wasn't about accolades, money or views, so now that the show has taken off, I'm elated but also not stressed by the pressure.
If this is a huge hit, will you be doing a second season?
Absolutely. We're already in development on season two and everyone involved would love to come back for it. That's one of my main focuses right now, shopping for a financing / distribution for a second season.
Â