Actress Francesca De Luca says her latest film Storage, screening at the LA Shorts Fest this month, will remind many of what it's like to be stuck in quarantine.
---
What an entertaining film you have. Would you agree it might also play a lot differently now to what it would've a couple of years ago?
Thank you! Yes it is! And I agree. Now we know what's it's like to be stuck at home in quarantine..so the idea of not being able to escape this storage facility STORAGE is set in, I'm sure will scare lots of people and they'll be able to identify in some way. Not exactly fun! Also this is essentially an escapist film I think, as I'll explain more later.
Â
I imagine your director gave you some very specific directions on how to play this character?
Well Colin Costello who was also the writer of the film, actually wrote me into the film, he said he could hear me saying the lines as he wrote it. He has complete faith in me as an actor having done a table read for him previously and having seen my work . So when it came to reading the script he wrote, my own instincts on the character kicked in. Colin is such a great writer that I knew what to do with this role. He knows exactly what he wants as a director . So when we did a table read of the script a couple of weeks before filming, he told me he had no notes for me. " You've got it ", he said. And I felt I did , although always open to direction. When we filmed I did two takes of each shot which he said he was more than happy with and after seeing the rushes called me to say my performance was amazing. Which made my day, week! He actually showed me a sneak preview of my performance a week ago as he wanted to see my reaction. I was pleasantly surprised and I feel very proud and blown away by the cinematography editing, coloring, sound mix, music etc. I'm proud of the whole cast and team! And grateful to be a big part of this film.
Â
When did your journey begin on this project?
It began last October when Colin told me I was cast! Filming was in November!
Â
Would you say the script, or even the direction, was influenced by other films?
Yes. I'd say both were influenced by Hitchcock and The Twilight Zone tv show! With a modern horror twist, Colin Costello style!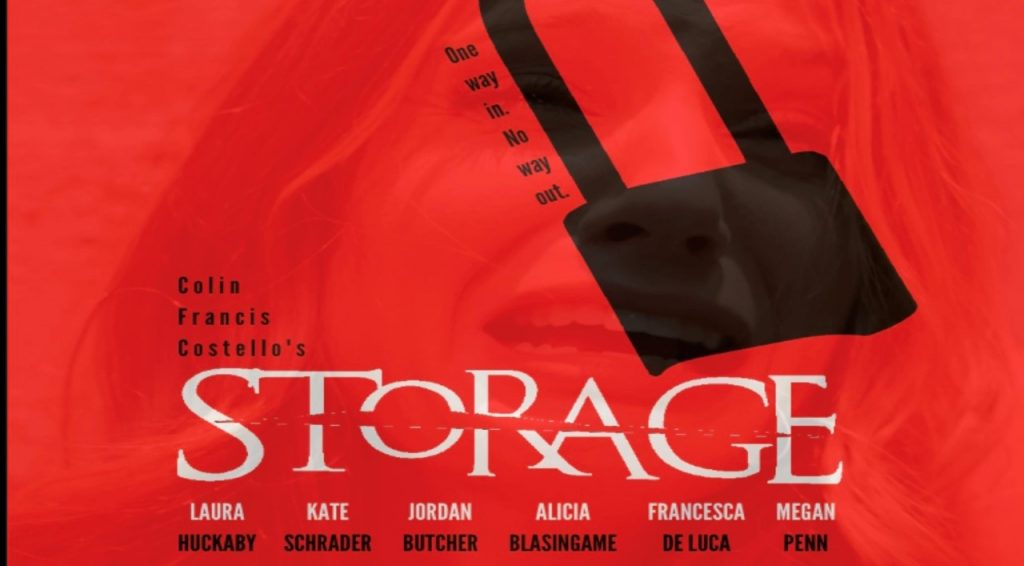 Are you a fan of this genre?
Oh yes! I love a good psychological thriller/ horror!
Â
How have you coped, as an actress, during this pandemic?
Well that was a tough time, I know for everyone! Although I sadly lost my mom to Covid early on in April 2020. It was sudden, unexpected. I was told she wouldn't last the night. And the next day she was gone. I wasn't able to say goodbye which was tough, even on the phone to the hospital. At time time even if I had been there in London England, they would t have allowed me to see her anyway and it was sad that my own sister was not allowed to be with her. Luckily my mom and I had talked a week before on the phone and we had a very beautiful, loving conversation, where I told her I loved her and she told me she loved her. She told me how proud she was of me, and also told her how proud I was of her. She would be very happy to see my success now, I know that. It was a sacrifice being away from London to be an actress in LA but she was always happy I was following my dream. So.. losing my mum was so tough at that time, not being able to go to her funeral even then, although I was there virtually through What's App video calling and was able to speak about her through the call.
So well, that was me as a person , which is the engine of me the actress and also the film and TV industry ground to a halt then! Later in 2021 I did take part in a couple of inventive "Drive – thru theatre type experience" playing a witch for Hauntoween and an elf in Wonderland! It was fun getting out! And great to see the kids ( and adults! ) faces light up after having been cooped up at home so long! Gradually after that SAG AFTRA made new Covid policy rules that enabled SAG actors to work and production started up a little. When I was acting in STORAGE last year , we had Covid tests and vaccination checks, so we were able to work thankfully!
Â
Can you tell us when and where we'll be able to see it?
Â
At the Oscar and BAFTA qualifying LA Shorts International Film Festival. This week!
Thursday 28th July. 5.30pm. ( block 41) at The Laemmle NoHo 7 movie theater in LA.
www.lashortsfest.com
It's the final night of the festival and showing in the program just before George RR Martins premiere of Night Of The Cooters, which is directed by Vincent D'Onofrio! It's an honor to be in this festival and in such a great slot on the final day! I'm very excited!
Watch this space for more prestigious film festivals successes all over the States! ! We will reveal them as they happen very soon!