Cast as the object of affection in Cannon's seminal and now-iconic The Last American Virgin in 1982, Diane Franklin embodied both sweet innocence and worldly rebellion. She could make you fall in love with her, while also breaking your heart and shattering your world, as evidenced in the gut-punching finale of the film. She would go on to co-star in another coming of age film, the fun comedy Better Off Dead in 1985 and would appear in several notable films such as Amityville II: The Possession (1982) and the oddball cult film TerrorVision (1986), all of which featured her in pivotal roles. After a relatively long hiatus from acting, Franklin is back in a particularly interesting casting choice in the new horror film The Amityville Murders, which has her returning to the Amityville brand in a lead role.
Â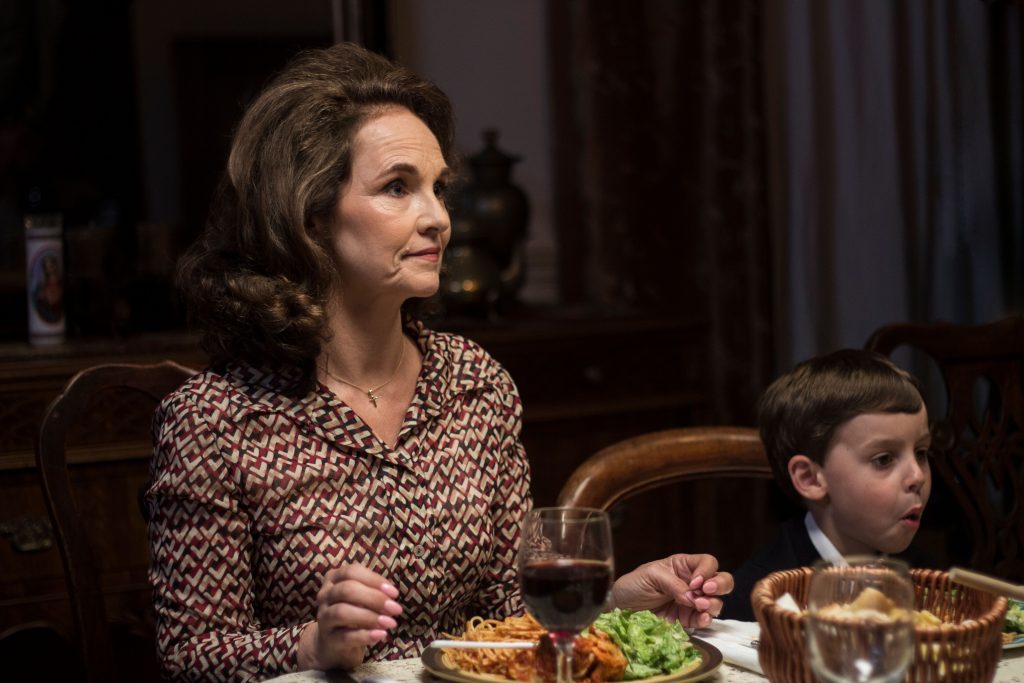 Â
The Amityville Murders is an interesting cornerstone or bookend to your career, as you were in Amityville II: The Possession back in 1982 as the daughter. Now you're playing the mother.
Â
Yes, and that was very interesting because at the time people didn't really do sequels. I remember thinking when I did the film, Who is going to see part 2? Nobody sees part 2.
To me, you're the selling point of the new film, not the Amityville brand or the horror genre. I think it's very interesting that you were cast in this role.
Â
Thank you. I wouldn't say that this is my film, but I would say that I made the film so much more interesting because I played the daughter, and now I'm playing the mother. There are just so many aspects to this film that make it very special. First of all, the perspective – coming from the mother perspective rather than coming from the daughter perspective, and also my performance in the film as the daughter has some very risqué things in it, and now as the mother – I'm telling you – I give the best performance of my career. I did not recognize myself in the film.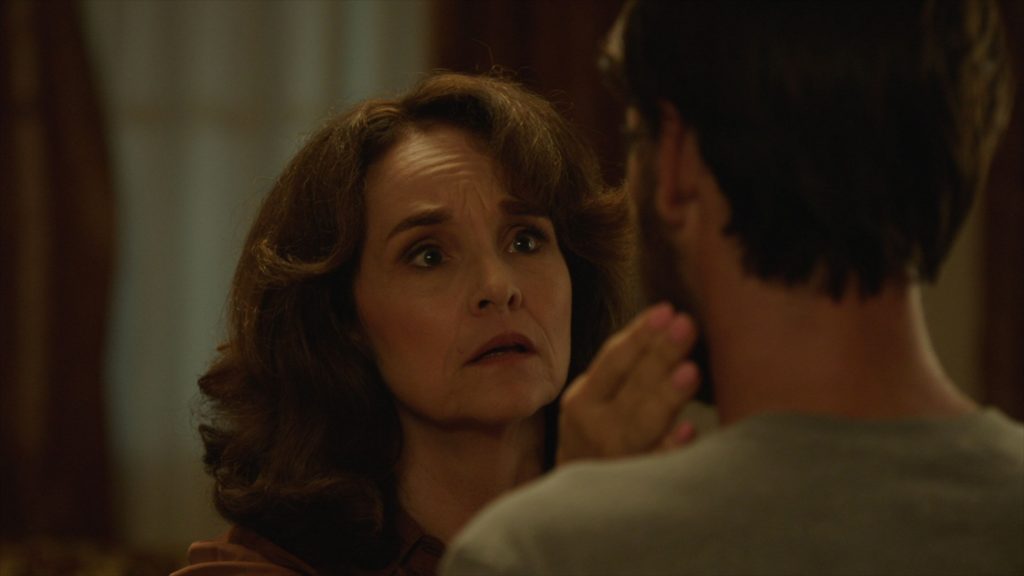 Well, now you're a mother: Say something about how that informed your performance.
Â
Great question. I have grown so much as an actress. When I was younger in the '80s, it was not considered a good thing to study acting at a young age. They wanted you to be more in the moment and reactive. As I got older, I studied acting and I got married and had kids. My training really came into full form in this role. I trained because I really wanted to understand what other people were experiencing. I have to say training as a young person wasn't as crucial as it is now. I can do any role now. It's exciting. My experience as a mother, I gave my heart in this film. I'm from Long Island, I'm a mother, and I could put myself in that situation. I always wanted to play a real person, and this character's fate was horrible. I wish this incident had not happened and I wish this film wasn't happening because of that, but out of that, I felt a really important responsibility to be respectful to her. To give her the most heart that I could. The director / writer Daniel Farrands was very accurate and specific about what he wanted. Everything fell into place. The story isn't a horror / special effects-heavy film with eyeballs popping out and blood squirting. This film is more accurate and is the most real of the Amityville movies. I love Amityville II; it's a great horror film, but this one is real and will hit people deeply. You'll feel it. It's about the characters and about the relationships.
Your movies Last American Virgin and Better Off Dead have endured the test of time. These two movies specifically have affected generations of viewers. Say something about the effect that these two films have had over the years, and what these movies mean to you.
Â
With Last American Virgin, that was a time capsule of the '80s. The music, the clothing, the events. Teen consumption of drugs and alcohol, and abortion – which we still have – but the film is very much teen-centric and the teens are making the decisions. It was very much the beginning of seeing teens that were the stars and making those decisions. Fast Times at Ridgemont High had come out right before us, but that was the Americanized version of Virgin, essentially. Fast Times had a very American ending where everyone was going to be okay. Virgin had more of a European perspective. That's life. That's the way it is. I think because it was called The Last American Virgin, audiences were double shocked because they expected an American ending. It didn't have it. It was life. Not necessarily a happy ending. I've written a couple books, and the second book was focused on that slightly: I was also the first actress to bring dark, curly hair to a major movie. That was considered beautiful, but not before then. Nobody thought of it or noticed it, but I realized it. I'd been acting and had done commercials before with straight hair, but I didn't get cast as the lead as a dream girl in a big film until my hair was curled. That film made such an impact on American culture. I write about it in my book. It's the best-kept secret. I think it opened up opportunities for ethnicity, and Flashdance, and other stuff. It changed America, and it was a fabulous, upbeat time. I loved it.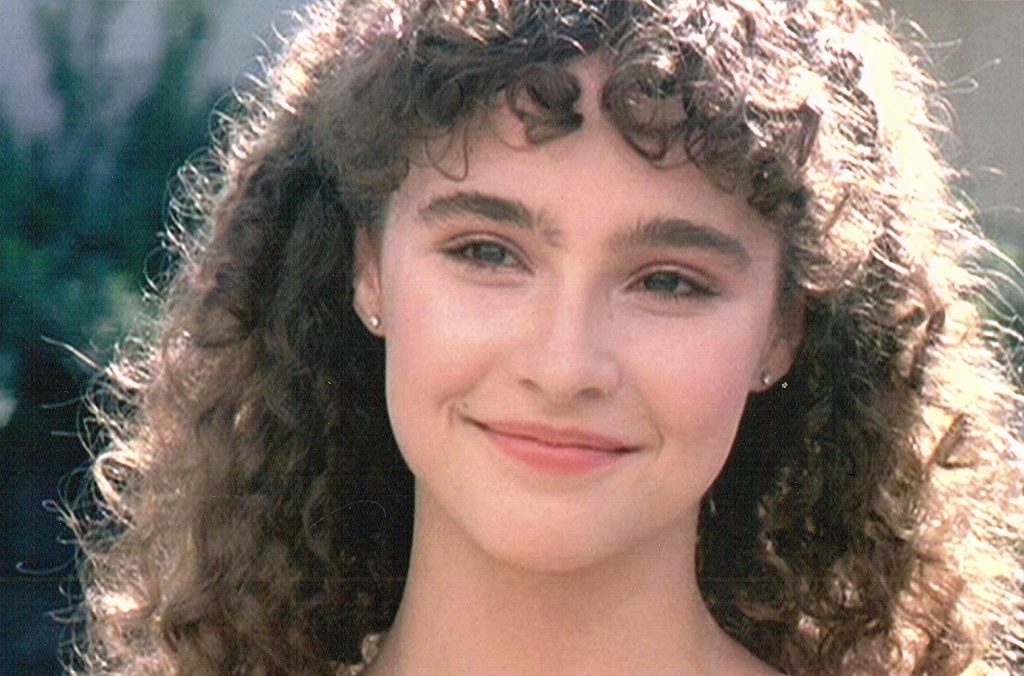 How about Better Off Dead?
Â
Also, Better Off Dead! It was a wonderful role and film. Really, a love story. It was funny but so endearing. I love that role. To me, that's my best role. Of all the characters I've done Monique Junet is the best female role model there is.
Say something about working with Boaz Davidson on Virgin, and then Savage Steve Holland on Better Off Dead.
Â
Boaz Davidson was so wonderful when we did Virgin. He was very gentle with me, and he knew that I was nervous, and that this was my first role. There were some delicate scenes. He handled everything beautifully. He was sort of a father figure, I guess. He was very nice and caring. We are still friends to this day. That was the first feature film I did. I'd done commercials, modeling, and theater, and soap opera, and for me to go right to a lead was a big deal. I knew in my heart that I had something to say as an actress. That's important. You need to develop trust with your director and you have to have that thing to say, and that's what makes the movie special. It's not just the part. Not just lines or reading. Every opportunity you have to act is your opportunity to change the world. Even a small part if it connects. With Savage Steve Holland, he was like 24 when he directed Better Off Dead. He was wonderful! He wrote it and he loved doing it. Everybody could feel that he was such a good person. He was notoriously great with his crews, with his actors. He allowed for improv. Even Vincent Schiavelli, who played the teacher, wanted to do it. This film had nothing gratuitous in it. It was just fun. And we so appreciated it.
You worked with Steve again on How I Got Into College.
Â
Oh, yes, yes, yes. That was another funny movie. He's just so unassuming. He has maintained his sweetness over the years. There might be something coming up for us again. That could be fun. My career is sort of hitting. This is the year, I guess.
You did another little movie I watched many times over the years called TerrorVision. What do you remember about that one?
Â
I love TerrorVision! It's a parody of the '80s. We thought it was hilarious. We loved Ted Nicolaou's script. I wouldn't have done it if I hadn't loved it. It was super funny. It was a parody of the '80s, made in the '80s. Nobody understood it when it came out. Poor Ted! We all thought it was really funny. I felt so bad for Ted. But now, it's become a cult hit because people get it. We made fun of the jazzercise movement and aerobics. I was a punk rocker valley girl like Cyndi Lauper. We touched on a lot of things that made the '80s special. I just think it was done with good nature. It might make for a great Mystery Science Theater 3000 movie. It's a great "B" movie. The visuals had paintings of naked women, and that was because we shot it in Rome, and Ted told the art department he wanted to make it look like a pleasure palace, and so the Italians went with it and did that. They could never show it on TV because of that. It was too revealing. It might have been more popular if it had shown on TV.
What would you like to say to your fans, Diane?
Â
Definitely follow me on Facebook! I might be in Bill & Ted 3: Face the Music. I'm in movie called Wally Got Wasted that you can watch now on Amazon Prime. I'm very excited that my daughter Olivia DeLaurentis has just gotten her first film optioned, and we're going to be in it together. She wrote it and is directing it. She does comedy with her comedy partner under the name Barely Legal Comedy, so go check it out. This is a very exciting year, and I'm incredibly grateful to people who remember me.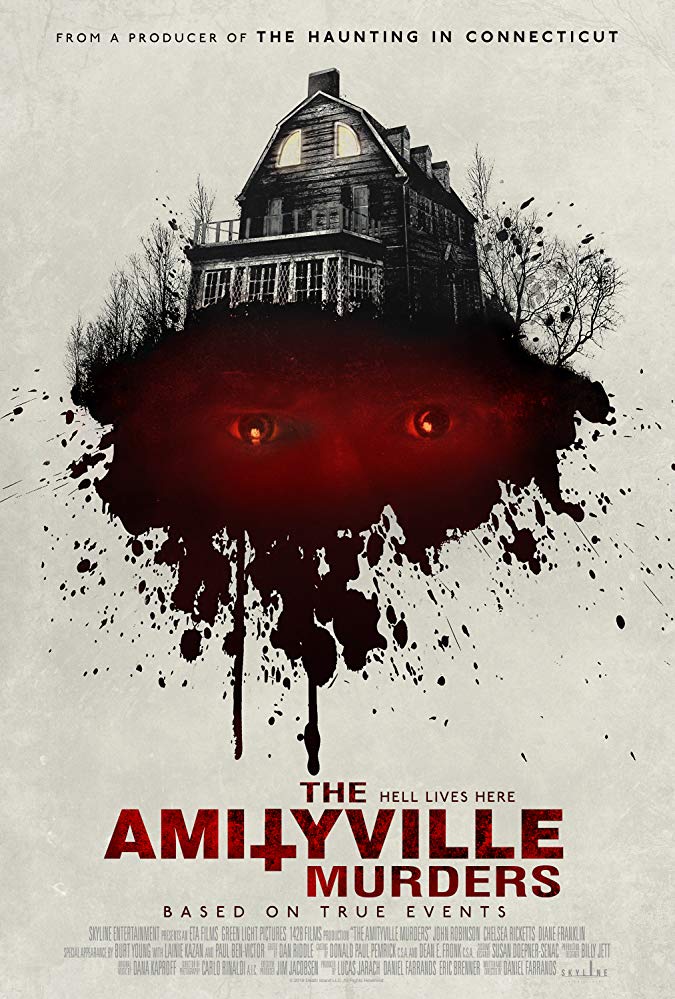 Skyline Entertainment will release the horror film THE AMITYVILLE MURDERS in Theaters, On Demand and Digital on February 8, 2019.