Colin Tapp's new film Expulsion, out this week on DVD, Blu-ray, Amazon Prime Video Direct, AppleTV, VUDU and Google Play digital platforms,  follows the story of Scott and Vincent, who are top recruits at the prestigious Cicero Market Technologies Corporation where they are tasked with the development and implementation of cutting edge technologies.  The sole purpose of their work is to bring about medical, environmental and physics advancements.  However, beaten by their own curiosity, the pair begin to sneak their work home with them.  They push the boundaries of particle collision science to undiscovered levels stumbling upon a parallel universe complete with an alternate version of Scott.  As their days and nights unfold they begin to discover that others seek their tech to advance their own agendas…agendas that they intend to fulfill at any cost.
We spoke to the amiable actor about the crafty new sci-fi thrill-ride.
Are you a city or a county guy, Colton ? Where's home?
From the country, baby. I came to fruition on a little cattle ranch in Texas.  In fact, growing up, I always wanted a sports car for my first ride and since I was broke as a joke, aside from selling funnel cakes and twisty fries at ballgames and the occasional door-to-door oil change coupons, I opened up a small livestock trading business, called "Holy Cow Cattle Co."  Sure enough, I was able to save up enough to buy a beautiful, black Pontiac Trans Am with the T-Tops and Ram Air intake. Bad.
And was acting always the goal?
I don't think acting was ever the goal. It was kind of a means to an end, because making fun movies and telling cool stories was my ultimate goal.  Every single day after school, I had my parents old VHS Panasonic out in the yard with my buddies making films about Italian mobsters and masked serials killers.  Then, though, if we needed a retake, we would just rewind the VHS in the camcorder and re-record over the bad take.  It was blockbuster quality stuff.
Did your goal require you to relocate to Hollywood?
I think so.  I was doing well here in Texas, booking roles either remotely or traveling for auditions and then flying out to work on the projects.  Clearly, though, Hollywood offers a lot, plus you can stumble across other cool, unrelated opportunities there that make you more versatile as a blooming talent. For instance, I was cast in a boy band for a short period, where I had to suddenly become a choreographer singer / dancer.  That one would've never happened here in Texas!
Is there a misconception that you have to be Hollywood-based to get something going?
I don't think so. Hollywood obviously has a lot to offer and can be a good choice for actors to get some additional exposure to new opportunities.  It's not a requirement to succeed in this field, but its one city that certainly gives you an edge, if you can make the move.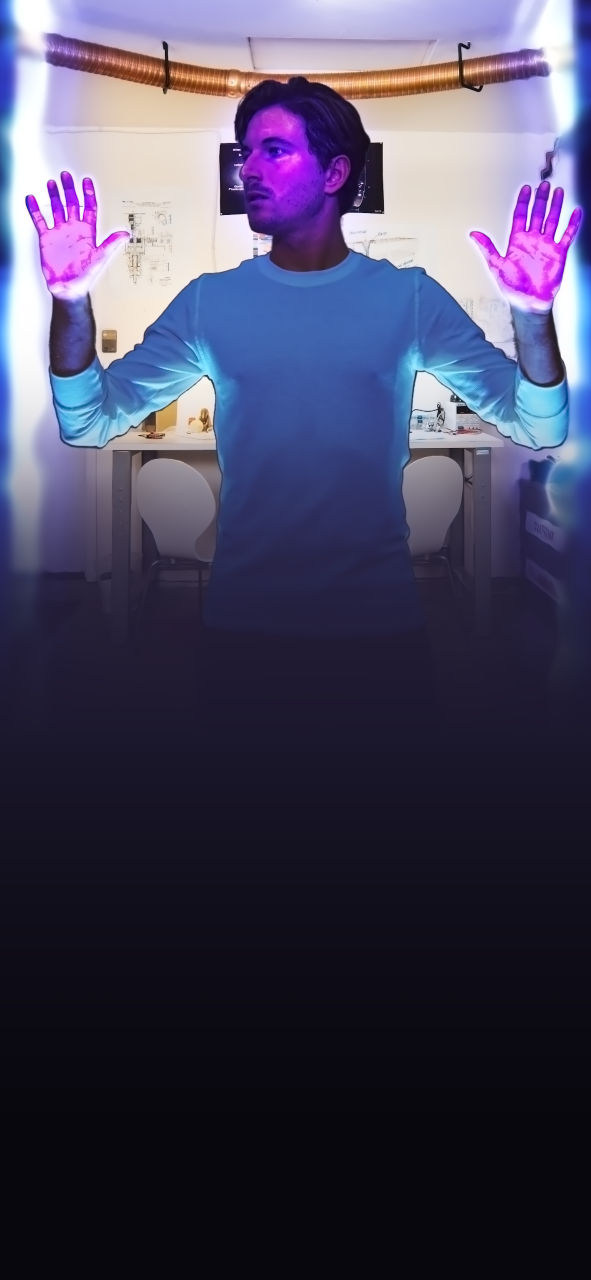 The projects you've produced seem to encompass very heavy subjects – was "Expulsion" a nice change of pace?
Yeah, Expulsion was perfect timing.  Not many actors get to take on dual lead roles and I knew it was going to be scary to tackle. Not to mention, a sci-fi / thriller.  Yeah.  So, I feel very lucky to have had the chance to work on such a unique project.
Which of your projects are you best known for, do you think? Any of them been a calling card over another?
I would say the ensemble-based family drama, Three Days in August, which is on Amazon Prime at the moment, has been the film most people recognize me from. 
Can you tell us what appealed to you about "Expulsion"?
The complexity of the two roles was apparent to me from the first audition.  I went all in on my tapes to casting and filmed myself talking to my "other" self back and forth, with completely different characters. I knew tackling both men over the course of an entire story would be exactly the challenge I wanted.
Had you worked with the filmmakers previously?
No! Our relationship was rather sudden (the audition to booking process was only a matter of weeks) and I couldn't be more thankful to have it now.  Sean and Aaron are incredible story tellers and clearly have a bright future ahead of them.  
What's the dream role, sir?
Hmm.  I'll have to keep it a secret, for now.  But it's one even more challenging than this one was, hard as that is to believe.