With Squee Projects' All Hail the Popcorn King, filmmaker Hansi Oppenheimer paints a vivid picture of award-winning author and screenwriter Joe R.Lansdale ("Bubba Ho-Tep", "Cold in July") in what's been described as a "five star" film (GrimdarkMagazine). Chronicling the life and career of the Lone Star State's "writer of the purple rage" (The Austin Chronicle), the acclaimed documentary also features new interviews with the likes of Bruce Campbell, James Purefoy, Joe Hill, Don Coscarelli, Mick Garris, Del Howison, Amber Benson, novelist David J. Schow and former Fangoria editor Tony Timpone.
All Hail The Popcorn King has been touring the country and will be released wider over the coming months.
---
When did you get involved in this one? Was it something that you and Joe cooked up together?
The documentary was my idea and Joe was very clear that this was my film. That said, Joe collaborated with me, offered suggestions, helped reach out to people that he'd worked with like James Purefoy, Don Coscarelli and Bruce Campbell. He allowed me to follow him around with a camera and devoted time for the film. I ran things by him because it's his life and I wanted to be respectful. I feel it's a more intimate portrait of him because we became friends over the process of the film and he and his family were so supportive.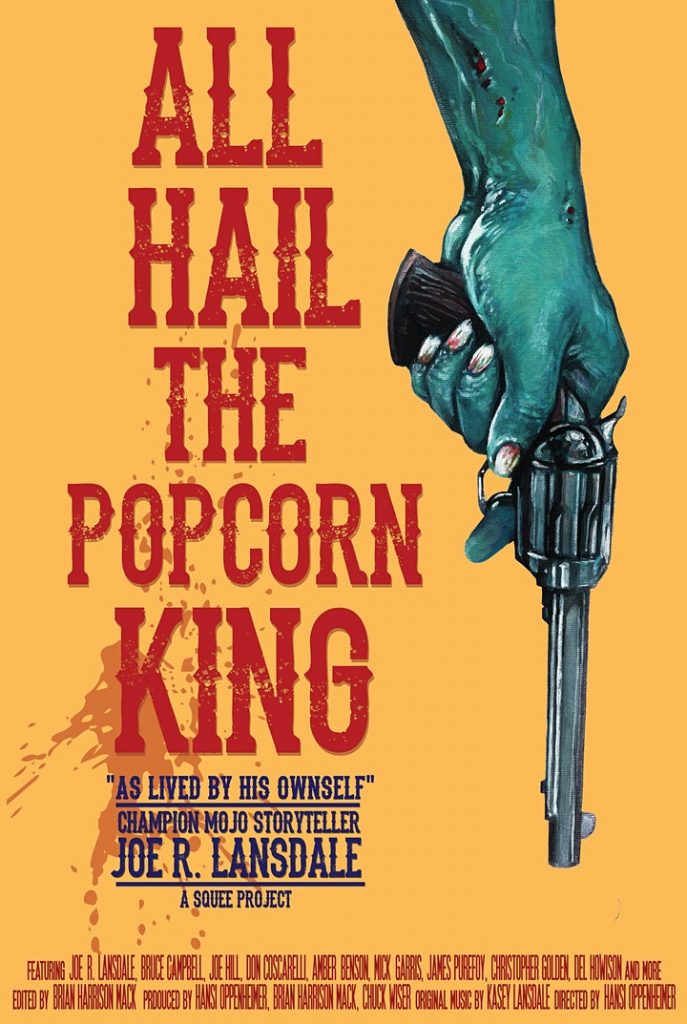 And the big question, why? Why did you feel there was a movie in Joe's life?
I''ve been a huge fan of his work since the 80's. There's so many interesting things about Joe 's life from his passion for writing, prolific output, truly unique voice, his kindness and support of other writers and creators, his 12th level Black Belt and his life in Gladewater and Nacogdoches, Texas. Talking with Joe is one of the most entertaining things I have ever done. We also delve into his work and inspiration and those are some crazy stories. I know fans love the film but we've gotten some reviews from people who hadn't heard of him and they were very intrigued.
Are you surprised that there haven't been any movies on Joe before? He has such a rich history…
There was an Italian documentary film about him but I think it's a more formal TV kind of thing.
How did you decide which books and screenplays to cover?
I just picked the ones I liked the best. That's the thing about being an indie filmmaker, I can make the film I'd want to see.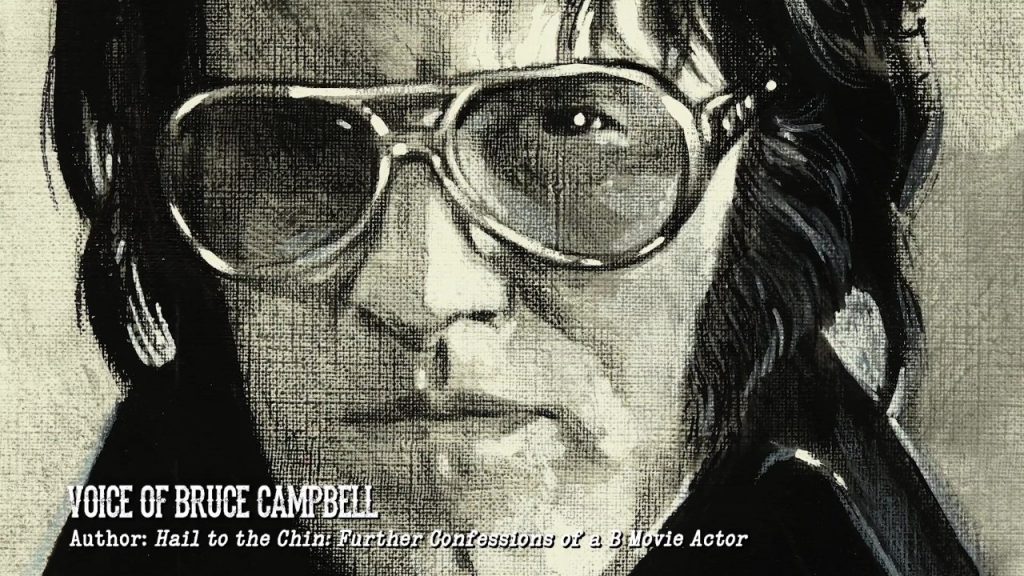 Was there anything you didn't end up covering that you regret?
I can't think of anything. Sure, I'd have loved to spend more time with Joe shooting but I dont think it would have added anything to the film. It just would have been fun for me.
How was it to get Bruce Campbell on the phone for the film?
Joe asked Bruce so it wasn't hard to get him. He was a little standoffish at first but then he started cracking jokes and I lost it. He's really, really funny.
Joe and Bruce don't really do the Hollywood thing so it makes sense that they'd be great collaborators. Let's not forget Don Coscarelli. Joe talks in depth about Bubba Ho-Tep in the film and how he didn't think it could be made into a film but Coscarelli got it and it is a perfect film.
Joe is great but in terms of the others, can we ask who you especially liked interviewing for the doc?
James Purefoy was fun to chat with. I always love talking to Amber Benson, she's done a lot of interviews for my various projects. Joe Hill was fun! Christopher Golden was hilarious. I got to chat with F. Paul Wison and I love his work, especially the Repairman Jack series. I always make docs about things I'm fannish about so I get to talk with all these wonderful creators who's work I respect. It's so much fun.