As the credits began rolling at the Sundance premiere of Fighting with My Family there was both applause and tears. The tears were that of happiness for the feel-good film that follows WWE Superstar Paige and her journey of becoming the youngest ever WWE Divas Champion. Adding to the enjoyment of film are the authentic wrestling sequences, which the legendary Dwayne Johnson was behind. Johnson, whom both stars and produced the film, was also Florence Pugh's wrestling coach during production (Pugh plays Paige). Another element of the film worth noting is the score by Vik Sharma. Sharma's compositions do a great job of amping up the wrestling sequences, all while highlighting the heart and soul of the characters. Below Sharma talks more in depth about creating the score for the film and also collaborating with Blur's Graham Coxon on the project. Fighting with My Family hits theaters everywhere February 14.
–How did you get connected with or approached to compose for Fighting with My Family? What was the initial appeal of the project?
Over a beer! I was with a bunch of people watching Wales play the semi-finals of the European Football Championship at a pub in London. Stephen Merchant, the director was there – we've worked together on a few projects like An Idiot Abroad and Hello Ladies – and that's when he first mentioned the film. He said it was a movie about wrestling, based on a true story and would be produced by Dwayne Johnson. What's not to love?! Then he sent me the script and it was terrific – full of warmth, wit, humor and style. Merchant is a brilliant writer, no doubt. And I love his ambition. This isn't a film set on a moody windswept landscape full of monosyllabic characters doing nothing in particular. This movie is big and bold, full of heart. It's feelgood. Who doesn't want to feel good?
-How would you describe the score for the film?
The score takes its inspiration from British Punk. Its edgy and rough, but it also celebrates the outsider and that felt perfect for Paige and her family. It sets her apart from the slick, shiny sheen of the WWE sound world. Don't get me wrong, I absolutely love the work of Jim Johnston – he's a legend. But for the character of Paige, to evoke her roots and genesis, a rougher, unvarnished style was called for, I think. And to that end we also dispensed with strings and piano. I mean, we tried but, there was something too refined about that musical direction – it didn't quite gel with Paige's attitude.
-Dwayne Johnson stars in the film and is also one of the producers. Being that he is currently one of the biggest stars in the world, was that at all intimidating?
Short answer: yes! Joking aside, I don't know Dwayne Johnson personally, I've never actually met him. But what I can guess from working on this project is that he trusts and empowers the people he works with. He gave Stephen Merchant complete creative control over this project and it was Merchant who brought me on board, collaborated on the creative direction and gave notes on where things could be improved. Working directly with the director meant I could make mistakes, get things wrong until we finally arrived at something everyone was happy with.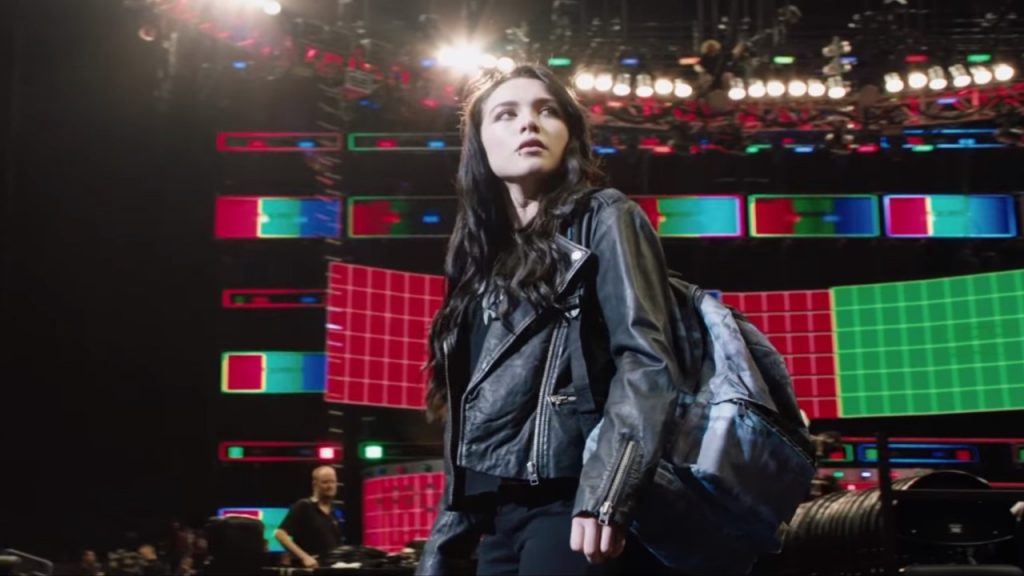 -Were there any hurdles or obstacles that arose when scoring the film that you had to overcome?
Nailing the final sound did take some time. Initially Stephen said, 'no strings, no piano, no keyboards and lots of guitars'. That's a pretty rare brief to get – most of the time people expect strings and piano – they're the signs and signifiers of film music. And there's lots of guitar music to take inspiration from. Are we talking about 80's rock like AC/DC, Motley Crue? Are we talking metal? If so what kind of metal? There are so many styles – black, death, doom, folk, alternative. What about the blues — do we want any of that? What about post-rock like Mogwai or Sigur Ros, do we want to go there? So the first steps were identifying what kind of guitar vibe we wanted, what worked. I wrote a load of demos and eventually we landed on British punk as a launch pad for the music. I remember in pre-production I sent Stephen a heap of musical ideas and he never got back. I thought, yikes he must really think this music sucks. Turns out he never received them, the e-mail went straight to spam!
-Because you know the story so well now and have watching the film numerous times, do you think there are any misconceptions about Paige that audiences don't sometimes realize?
That she's a real person. She came from somewhere real, that life wasn't easy, it was a struggle but like many, she found solace and strength in the loving arms of her family.
-Who is your personal favorite wrestler right now? Why?
I can tell you who my favourite wrestler of all time is. He was a British heavyweight called Big Daddy. I can remember Saturday afternoons as a kid, tuning in with my brother and Dad, cheering him on as he slayed all-comers; particularly his nemesis, Giant Haystacks. It's emotional thinking back on it!
-After the film is over and audiences are leaving the theater, what do you think they will walk away saying?
I hope they'll wipe away their tears and say this was a movie with heart, soul, wit and wrestling – a feelgood triumph for the whole family, and my goodness wasn't the music terrific, who wrote that…