This summer, take a killer road trip to Devil's Cove.
In his award-winning feature directorial debut, opening August 3 in L.A theaters, director Erik Lundmark serves up a roguishly electrifying indie take on Thelma & Louise that pits an interracial lesbian couple, fresh from a killing, against a dark highway.
New girl in town Toni (Christelle Baguidy) is unhappy in her marriage to the vehement Rick. Not surprisingly, her eye catches that of another- Jackie (Chloe Traicos in an award-nominated performance), a woman who recently escaped a jail sentence involving the death of her child.
When Rick (Cameron Barnes) gets wind of the passionate relationship his wife is having with Jackie, he erupts into a fiery rage. In an act of self-defence, Toni and Jackie end Rick's life. To stay out of jail, the duo hit the road – one with many twists and turns in it.
Made for just $10,000 from Leomark Studios, the truly independent "Devil's Cove" premiered at the New York City International Film Festival where it was nominated for two Best Actress awards (for Chloe Traicos) and Best Original Screenplay. Director Erik Lundmark also won a Global Accolade at the Global Accolade Awards.
Chloe Traicos, Christelle Baguidy, Cameron Barnes, Westworld's Michael Keyes and Sammy Anderson co-star in Devil's Cove, opening in theaters August 3.
Â
How did this project come to you, Chloe?
Well…. I wrote the script. I love strong female lead characters. I'm also a huge fan of true crime. I read constantly and I've read many books about real life murder cases involving women and I think the idea just sprung up from that. I also have a fascination with sociopaths and so I studied them closely and created Jackie from that.
Do you remember how Erik Lundmark pitched it to you initially? And did that idea or story change much as it inched closer towards the cameras?
I pitched it to Erik. I met Erik when he directed me in a music video and I thought he'd be great as a director. The story changed quite a bit. Initially there was only one murder and it was more of a self discovery type drama for the Toni character.But I showed it to my friend  Jon Cohen, who also came on board as a producer. Jon gave me some great ideas when working on the script. He  just said: " If this is going to sell there need's to be more murders." So it then became what it is now: A female led serial killing thriller.
Could you relate to your character and the plight she's caught up in?
Lol…..Given that my character is a baby killing, murdering sociopath I would say: I hope not 😉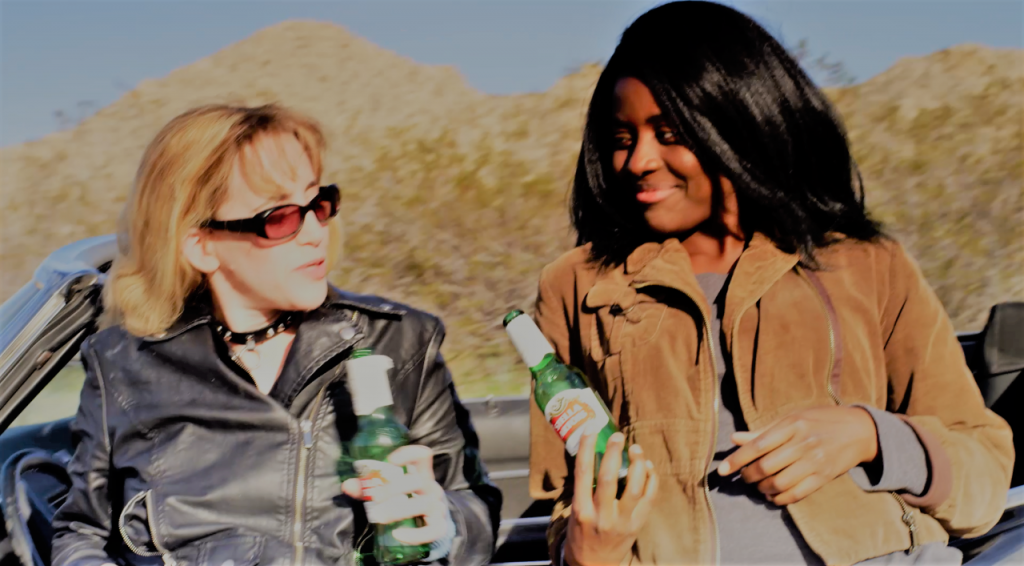 What do you think works the best about the film?
Hmmm that's a tricky one because I'm so close to it. But I would say I think the fact that it's a female driven murder story. You have girls in roles that would usually be guy roles and I love that.
What does Erik bring as a director to the production?
Erik has an amazing artistic eye. He is a brilliant photographer. What is great about him is that he makes you feel relaxed right away. He's right there with the actors and if anyone has a suggestion he listens.
Â
How do you turn off at the end of a day after shooting some of those more emotionally gruelling scenes?
Honestly after working such long days I didn't need anything to turn off I literally just would collapse and catch up on sleep.
Â
Devil's Cove opens August 3 in Los Angeles