ATOMIC EDEN Trailer #2 global VOD release: 
The past month ATOMIC EDEN has taken the world by storm. The Carpenteresque actioner was released widely on all major platforms in the UNITED STATES followed by its VOD releases in CANADA, AUSTRALIA, NEW ZEALAND, UK and IRELAND. But that is not the end for ATOMIC EDEN's global releases so far. On May 14th the film will be released nationwide in stores on DVD in GERMANY, AUSTRIA, LIECHTENSTEIN and SWITZERLAND. 
Starring American screen legend Fred "The Hammer" Williamson ("From Dusk till Dawn", VFW), German martial arts sensation Mike Möller ("Arena of the Streetfighter," "Ultimate Justice") and Lorenzo Lamas (TV's "Renegade")  shooting star Everett Ray Aponte ("The Hitman Agency") Japanese Top Model Hazuki Kato (HBO's "Grisse", "In Full Bloom" "Falcon Rising"), Atomic Eden recalls the crackling pulp action of  The Expendables, Assault on Precinct 13, The Raid and VFW.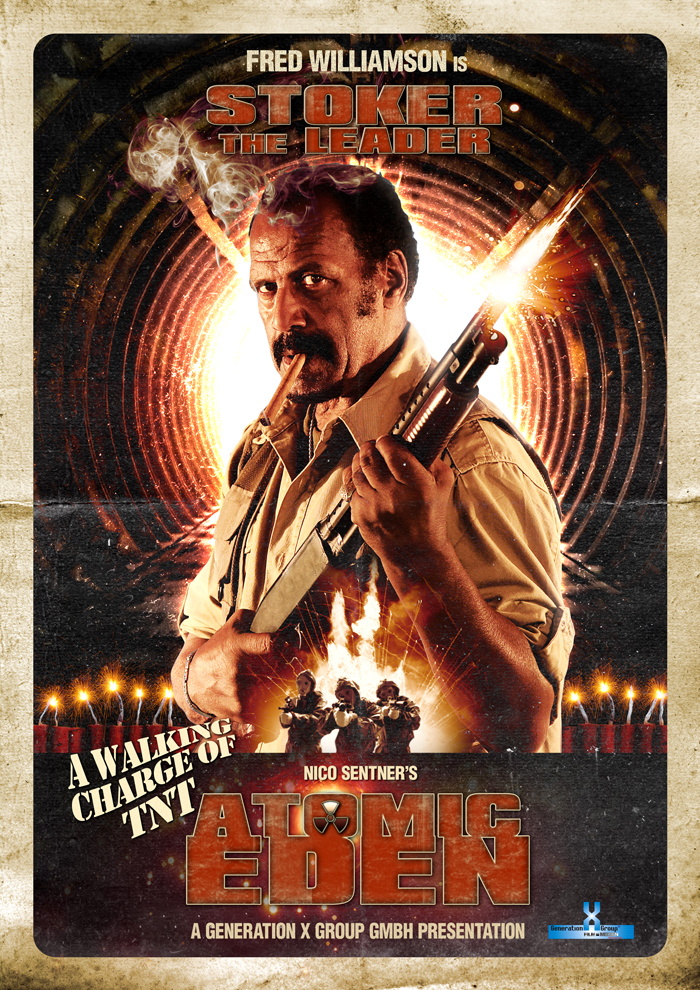 Microsoft Movies / Xbox Video NZ:
Vimeo on Demand:
Tubi TV:
Microsoft Movies / Xbox Video Ireland:
Vimeo on Demand: