Silvio Simac is known for roles in Undisputed II: Last Man Standing, The Transporter 3 and many more. His latest project Knights of the Damned is out now.
Plot: The King has sent his best Knights to defeat the Dragon besieging his castle. Along their epic adventure they encounter malicious sirens, warrior women on a mission of revenge and an unstoppable army of the undead. Can they survive?Â
Silvio chats with us about the movie and more.
What appealed about your latest feature Knights of the Damned?
It was different to most of the productions I had worked on in recent years so the challenge and opportunity to grow as an actor appealed to me from the start. Dressing up in costumes as a noble knight is something every child fantasizes about and to get paid on top of that was just an added bonus to me. I had also worked with some of the principal cast on productions in the past.
How did you find working with medieval costumes?
The costumes and armoury were super heavy and very hot to wear during hot September but as with my previous answer, it was so much fun to play and work on some of my childhood fantasies. Much of the costumes worn in Knights of the Damned were used in Braveheart with Mel Gibson. I transformed into a big child once on the film set.
How was the shoot in general and what was the toughest day?
Few other blockbuster films have been shot on this stunning countryside location in Kent (South West England, a thick, heavy vegetation park. Unfortunately, it was on an airport flight path and frequent noise posed major problem shooting the dialogue scenes. For me the toughest shoot was a scene where I had to submerge under ice-cold water and I don't handle cold well at all.
Did you have to learn any new skills for the role and did you have to do any new kinds of physical training?
There is a fair bit of horse riding in this movie and although I had done horse riding before, it certainly was not my area of expertise. I had to get back up on the horse and face my fears of falling. My body was aching as I had awakened muscle groups I was not used to stimulating.
What do you want audiences to take away from Knights of the Damned?
Nothing more than magical escapism captivated by magical story telling.
Â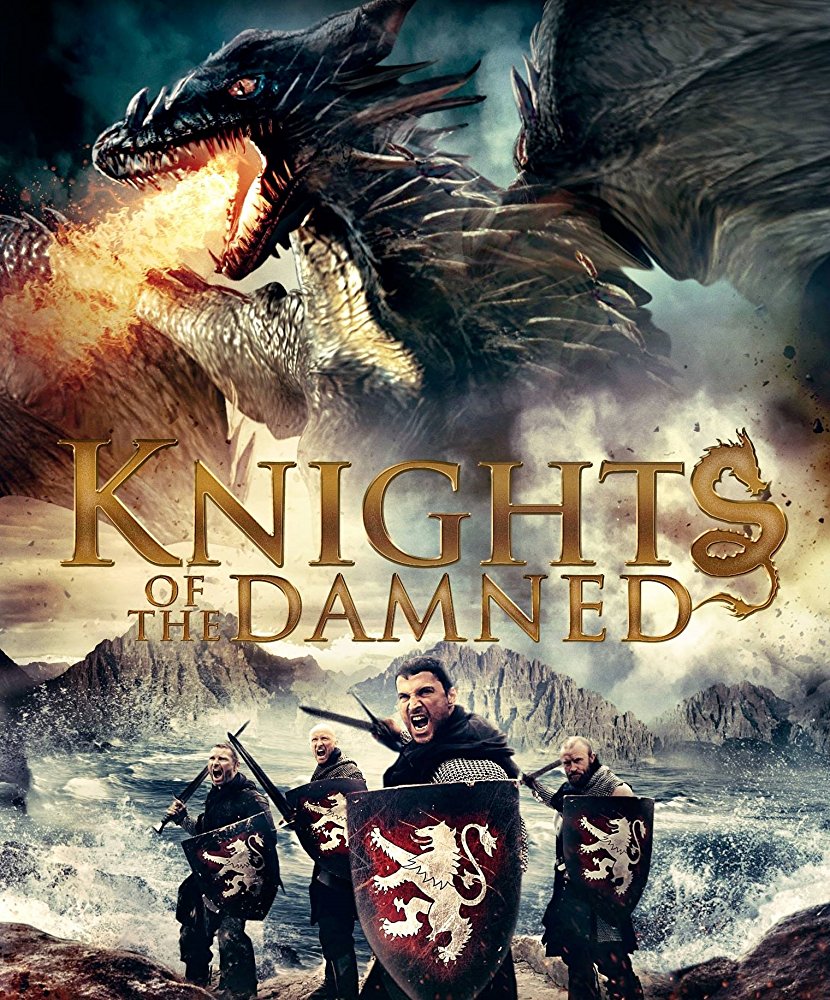 Did you get to have any input into the action scenes and do you generally like to improvise fights or do you believe they should be carefully choreographed beforehand?
All fight scenes and in particular those using swords and props ought to be very carefully choreographed in order to avoid any potential of getting hurt. Hours and hours of choreography went into some of our scenes. I was very lucky to have worked with the production team who respected my input enough to let me choreograph and adapt my own action as I saw fit.
When you get a script what has to jump off the page for you to be interested?
I only received my script several days before I started the production due to some technical issues so I had a major challenge familiarizing myself with the story, getting into the role and learning the lines. I read it straight away and gave my answer instantly I wanted to work on it.
What is your process for preparing for a role?
Read the script. Read the script. And read some more so you know the story line and dialogue so well, you can start giving it life by giving the story EMOTIONAL content.
Any word on when we can expect to see Transit 17? Really looking forward to that one…
I am super excited about Transit 17. I had a pleasure of working with Director Guy Bleyaert who is just simply talented in so many friends and a great guy to work with. Transit 17 is to watch out for.Â
What future projects are you working on?
I am shooting "Made in Chinatown" in and around New York this summer. I am also doing a seminar in Greece with Scott Adkins as well as confirming some other major projects to work on.
Many thanks for taking the time to chat with us and all the best with your future projects.
Thank you very much. Please follow me in Instagram for updates #silviosimac