The seventh classic ULTRAMAN series gets its North American, high-definition debut!
Minneapolis, MN (January 27, 2021) Mill Creek Entertainment is pleased to announce the next release from the Ultraman superhero library! ULTRAMAN LEO will arrive on Blu-ray as both a special edition SteelBook® for $55.99 and in standard packaging for $45.99 on April 13, 2021.
This exciting debut comes off the back of Mill Creek Entertainment's license of the entire available Ultraman back-catalogue via international distribution company Indigo Entertainment, from the revolutionary team at Tsuburaya Productions Co., Ltd.
ULTRAMAN LEO is the seventh and final entry in the first wave of the Ultraman Series, premiering in Japan in April 1974.  The mighty hero Ultraseven is crippled while defending the Earth from an invasion by the tyrannical Alien Magma. He is rescued by Gen Otori, a young Ultra warrior who had fled to Earth following the destruction of his homeworld, Planet L77 in the Leo constellation.  Unable to return to his giant form, the injured Ultraseven resumes his human identity of Dan Moroboshi and trains Gen to become the next Ultra Hero… Ultraman Leo!
ULTRAMAN LEO offered a more mature and often violent tone than its kid-friendly predecessor,
ULTRAMAN TARO.  The show features a new Earth defense team, the Monster Attacking Crew, the return of classic Ultra Heroes like Ultraman, Zoffy, Jack and Ace, and the introduction of three new Ultras. The SteelBook® and standard Blu-ray releases of ULTRAMAN LEO will each contain stunning high definition video for all 51 half-hour episodes with DTS-HD Master Audio of the original Japanese soundtrack with English subtitles. Digital redemption will also be available via Mill Creek Entertainment's streaming service, movieSPREE.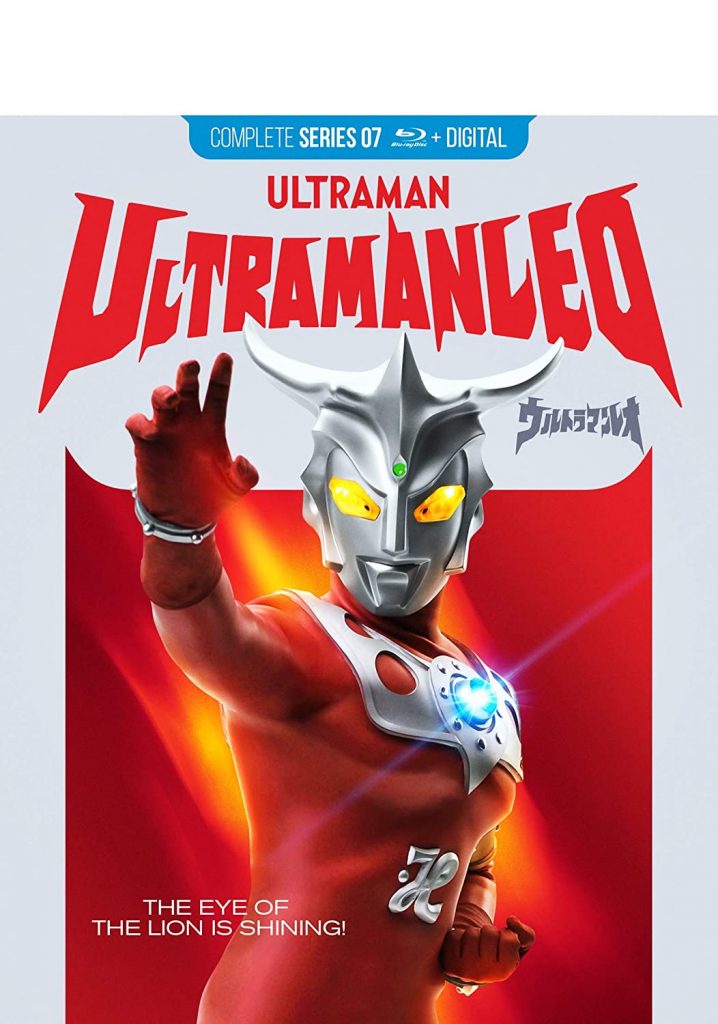 See a preview on YouTube:  https://youtu.be/6Qqo2qw_Ggg
Order the entire Blu-ray lineup:  http://bit.ly/UltramanOnAmazon
Stream today:  https://www.moviespree.com/ultraman