SYNOPSIS: In a dystopian future, American draft dodger Billy Hampton (Bill Paxton in his first role), 19, is brainwashed and programmed by militant feminists to assassinate the Welsh minister of prostitution. Lurching unwittingly toward his goal, he makes a series of furtive connections with societal outliers like himself, including a feral child, a gentle prostitute, a sadomasochistic delinquent, a lovelorn androgyne, a hippie dope dealer, and a mute nymphomaniac, while fending off predators who would sell him into sex slavery. Eventually, he is forced to focus on his mission and face the dreadful dilemma tormenting his psyche:Â to kill or not to kill.
Long lost for more than 40 years, TAKING TIGER MOUNTAIN was recently recovered and restored in a newly prepared edition supervised and directed by the film's original co-director Tom Huckabee. TAKING TIGER MOUNTAIN REVISITED will premier on Sunday, February 10th at the Oxford Film Festival, and will later be released on home video.
Director Statement:
In 1975, Kent Smith, 29, and Bill Paxton, 19, produced approximately half of a feature film in Wales with an amateur cast and crew and a $20,000 budget. The script by Smith was based on the 1973 kidnapping of John Paul Getty III. Their stash of 35mm B&W negative was comprised of "short ends" from Bob Fosse's Lenny. Their camera was an old Arriflex adapted for Techniscope, a wide screen format which required half as much stock as Cinemascope.
They intended to shoot in Morocco, as dictated by the script, which was influenced by the work of William Burroughs, complete with illegal drugs, polymorphous perversity, international intrigue, and existential paranoia.
The duo flew to Spain, where they rented a car and ferried across the Mediterranean to Tangiers, where they were arrested for attempting to make a movie without government sanction. Kent secured their release with a bribe.
Back in Spain, Bill remembered he had friends in Wales on whom he could rely. They spent the next six weeks in Wales casting and crewing, adapting the script to fit the locale, and running and gunning.
Influenced by Italian cinema, they recorded no sound on set, intending to dub the dialogue with professional voice actors in Hollywood. After money ran out, they returned to LA, where I was privileged to see all ten hours of their dailies. Kent attempted for several years to raise finishing funds to no avail.
Four years later in my last year of film school at UT Austin, I persuaded Kent to lease me the footage, from which I culled 60 minutes of provocative footage. After assembling a small team of students, faculty, and local professionals, we rewrote the story setting it in a dystopian future, adding themes of militant feminism, geo-political upheaval, and mind control. New scenes were shot, and the sound was built from scratch.
The influence of William Burroughs grew more pronounced, to which I added the counterbalance of Valerie Solanas, author of The S.C.U.M. Manifesto. (SCUM stands for the Society for Cutting Up Men.) From Burroughs, I secured the use of text from his novella Blade Runner (a movie), which was worked into the script.
Completed in 1983, Taking Tiger Mountain was briefly distributed by Horizon Films and exhibited In the US by the Landmark theater chain. Despite some positive reviews, the critical consensus judged it a noble experiment with bits of brilliance, fatally flawed, its back-story more interesting than the film itself. My inner critic aligned with the naysayers. However, through the decades, I held the belief that there was a good movie longing to be born from the source material.
In 2016, Etiquette Pictures acquired the digital rights and transferred the Techniscope original to 4K. This inspired me to revisit the project with the aim of creating a version that was as good as the story behind its making. To the extent that was achieved, the film warrants consideration as a new entity. – Tom Huckabee, 9/14/18, Fort Worth, TX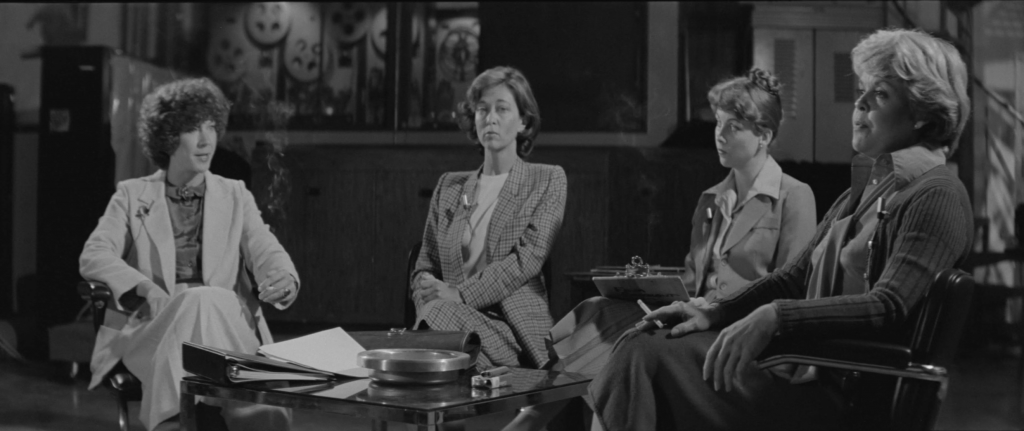 ABOUT THE CAST and CREW:
Tom Huckabee is a multi-disciplined artist, producer, and educator. A frequent partner with the late Bill Paxton, their collaborations included Martini Ranch's "Reach" (directed by James Cameron), Traveler, Frailty, and the first annual Lone Star International Film Festival. His semi-autobiographical sophomore feature, Carried Away, won three first place film festival awards and is available for streaming on Amazon. He is the co-director of "Death of a Rock Star," one of six shorts in Jonathan Demme Presents Made In Texas, distributed by the University of Texas Press. Upcoming projects include documentaries Picasso's Christ and Legalize Crime, a stage play, Dr. Zombi, PhD, and ReCharge!, a sci-fi art car musical set in Houston.
Paul Cullum is an award-winning journalist living in Los Angeles who has written for the L.A. Weekly, the New York Times, the Los Angeles Times, Hollywood Reporter, Variety, Filmmaker, Salon, Daily Beast, Huffington Post, The L.A. Review of Books and Texas Monthly, among many others. He was the Managing Editor for Film Threat Magazine and a columnist for Arthur, and was anthologized in The Best American Sport Writing of 2007. His songs have been recorded by the Golden Palominos (featuring Jack Bruce), the Wild Seeds, Kris McKay and have appeared in several films.
William S. Burroughs was a Beat Generation writer known for his startling, nontraditional accounts of drug culture, most famously in the book Naked Lunch. Born on February 5, 1914, in St. Louis, Missouri, he became one of the founding figures of the Beat Movement. An addict for years, he crafted books like Junky and Naked Lunch, which were harrowing, often grotesque looks at drug culture. He is cited as a major influence on countercultural figures in the world of music as well and worked on several recording projects. Burroughs died in Kansas in 1997.
Bill Paxton was born on May 17, 1955 in Fort Worth, Texas. He was the son of Mary Lou (Gray) and John Lane Paxton, a businessman and actor (as John Paxton). Bill moved to Los Angeles, California at age eighteen, where he found work in the film industry as a set dresser for Roger Corman's New World Pictures. He made his film debut in the Corman film Crazy Mama, directed by Jonathan Demme. Moving to New York, Paxton studied acting under Stella Adler at New York University. After landing a small role in Stripes, he found steady work in low-budget films and television. He also directed, wrote and produced award-winning short films including Barnes & Barnes: Fish Heads, which aired on Saturday Night Live. His first appearance in a James Cameron film was a small role in The Terminator, followed by his very memorable performance as Private Hudson in Aliens and as the nomadic vampire Severen in Kathryn Bigelow's Near Dark. Bill also appeared in John Hughes' Weird Science, as Wyatt Donnelly's sadistic older brother Chet. Although he continued to work steadily in film and television, his big break did not come until his lead role in the critically acclaimed film-noir One False Move. This quickly led to strong supporting roles as Wyatt Earp's naive younger brother Morgan in Tombstone and as Fred Haise, one of the three astronauts, in Apollo 13, as well as in James Cameron's offering True Lies. Bill died on February 25, 2017, in Los Angeles, from complications following heart surgery. He was 61.
Please visit: Gold Alchemy for more information.
Trailer | Taking Tiger Mountain Revisited from Tom Huckabee on Vimeo.