Laura Tremblay ("The Expanse", "Lifechanger") stars in the spine-chilling Drowning, a powerful, very topical new film from filmmaker Pasquale Marco Veltri available now On Demand.
Anna is a prostitute who has been abused, exploited and manipulated since childhood. Disconnected from her emotions and the sympathetic people around her, Anna accepts that she must take control of her own life, empower herself and learn to live her life on her own terms. Returning to the place where her nightmare began, her childhood home, Anna faces off against her enablers, her abusers, and her own demons.
---
When did you decide you wanted to make movies?
I've known since I was a child that I wanted to be an artist in some capacity, whether it be a singer, actor or creator. It was really the move to Toronto in 2011 and finding my lovely agent that catapulted me into the film & TV world and I fell deeply in love. I've never looked back.
Have a lot of support in that decision?
Absolutely. My family is super tight knit and supportive and absolutely anything I've dreamed of doing, they have supported me 100%.
How does one start though? Do you enrol in acting school or is it on-the-job training – I imagine it's different for everyone?
Yes, the journey is definitely different for everyone. I had been a singer and actor in high school and my drama teacher in Grade 12 really pushed me to study dramatic arts. So, I studied acting and when I moved to Toronto, I found a wonderful agent and have had a lot of really wonderful opportunities.
What was the first gig you were ever paid for?
The first gig I was ever paid for was a great web series called "Millions" (which you can watch on YouTube).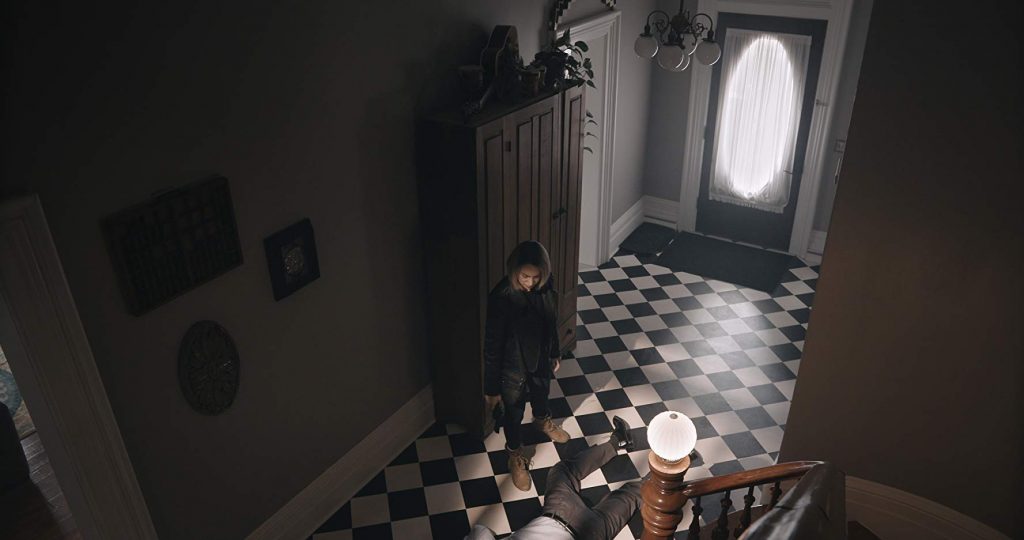 Frame that check?
I was a starving artist; I cashed that thing 😉
To the latest movie. Can you look at it and see how much you've progressed and advanced as an actor since those early days?
Absolutely. Every single film experience I have, I feel I get better and more grounded.
When did you know you were ready to 'headline' a film?
When I was 4? Haha. I used to put on shows and make my mom videotape me with her massive camcorder. I feel like I've always been ready for the spotlight.
Though set in Canada, do you feel the story is universally relatable?
Absolutely. It is really a tale of a woman trying to escape an ugly past. I feel like women all over the world go through tumultuous times.
So there's no shots of Tim Horton's in there then?
Lol. Unfortunately, no. But there was much Tim Horton's consumed on set.

What do you hope for this movie?
I hope not only that we are able to entertain those that watch, but if we are also able to have people relate and feel something at the same time, that's the ultimate goal.