In the new sci-fi thriller The Prodigy, a psychologist engages a dangerous, young genius in a battle of wits — unaware of the supernatural power the girl possesses, or that her life hangs in the balance. We speak to the daring doc, acclaimed actor Richard Neil.
Where's home for you, sir?
Los Angeles
How similar to your character in this movie are you?
We are both dads. I like to think of myself as empathetic and a good listener. And we both seem to have unruly hair, which doesn't bother us.
When did you first start acting?
During my freshman year at UCSB, then I went on to study at A.C.T in San Francisco, HB Studios, and The Neighborhood Playhouse with Sanford Meisner in New York
Was there a movie or filmmaker that help drive you towards this career?
Early Cagney films like The Roaring Twenties, and then Brando's work, especially in On The Waterfront.
Where did you cut your teeth – on stage? School plays? Short films?
On stage initially. I did a lot of plays. Off-Broadway, regionally. I played Stanley Kowalski in a regional tour for almost a year.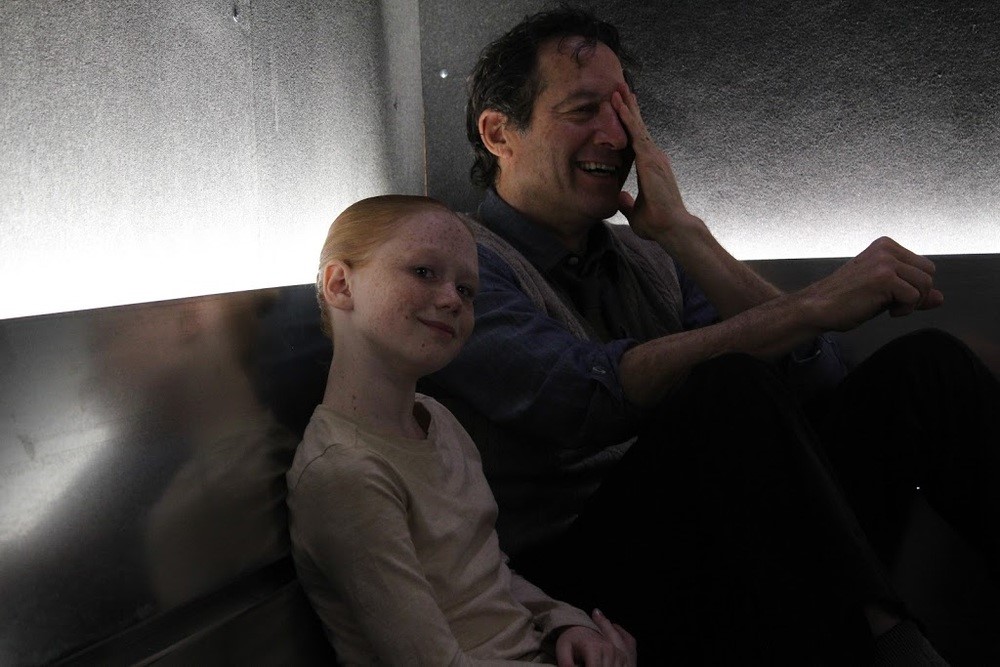 Is there a role that you might consider your big break – one that's opened the door for other opportunities?
I had a good role in the film, Best Wishes For Tomorrow. We shot for a month at Toho Studios in Tokyo. And I got to work with the director, Takashi Koizumi, who was Kurosawa's assistant director on many films. And it was Makoto Fujita's last film. He's a legend in Japan.
How did you hear about this one? Auditions?
Yes, I came to the audition, along with a lot of other guys. Then a callback with Savannah Liles, to make sure we had the right chemistry.
What have you got coming up?
I have several films about to be released. "Clyde Cooper" a sci-fi noir. "This Much" which is a romantic comedy. And "Nothing Like The Sun" which is a 1940's period drama. Also, I just voiced one of the main characters in a graphic anthology series, directed by Deadpool's Tim Miller.
The Prodigy is now available on VOD