Filmmaker Jérémie Battaglia follows the Canadian synchronized swimming team as it trains for the Olympics with PERFECT, now available on VOD.
Jeremie. Thanks for talking to us. Why PERFECT?
Thanks for having me!
Synchronized swimming suffers a huge misperception in the general public due to a serious lack of media exposure – like many women's sports – and a widespread contempt for the so-called "artistic" disciplines. The glitter of their swimwear blinds us to the reality that once the make-up is removed, what's left are high-level, high-performance athletes.
As a documentary director, I have always been interested in the debates that plague our society, whether they're waged at the ballot box or taken to the streets. I want to give the people a voice and for me to disappear behind their words as they speak. Through my work I seek to overcome my own stereotypes, as well as those of society and to build bridges between both sides of the debate. I would never have imagined that my rst feature would be on a synchronised swimming team's quest for perfection on their journey to the Olympics. But I was introduced to this sport through a friend who works for the national team and would share stories about her "girls", as she affectionately called them. Quickly, I recognised my own strong prejudices towards the sport. My initial research revealed the same prejudices in the media, in the sporting world, everywhere. It was the same mockery suffered by many artistic and/or female sports. In this team I saw an opportunity, as with all my projects, to learn more about my own preconceptions. So I followed the team as a photographer and started observing their daily routine. It was how everything started!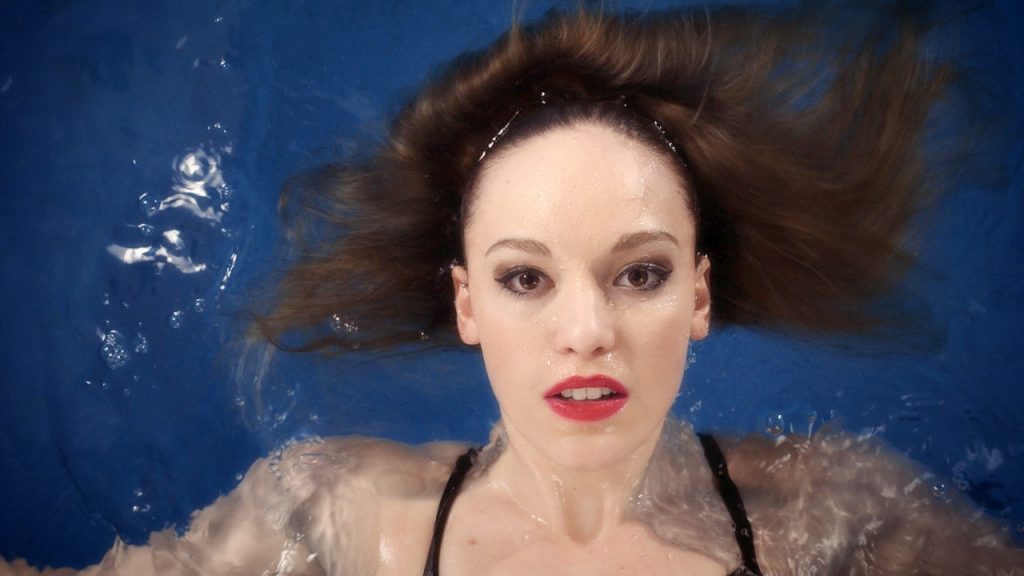 Did you know the world of synchronized swimming before you did the film?
Not at all. I was myself carrying many stereotypes about this sport! So I started from zero. I had to learn everything about this sport.
Was there anything the women weren't willing to talk about in the movie?
I was really luck to build this trust relationship with them. The women in the film were very generous of their time and trust. They let me filmed everything and they were opened to talk about everything. Some told me it was helpful for them as they were able to channel their emotions in a constructive and meaningful way. Doing a documentary is almost like a therapy!
What did you consider vital to discuss in the movie – the one topic that you could NOT leave out?
For me it was the question of being a woman in sport and how you suffred from stereotypes. Because it's a women only sport it"s not a "real sport", or it's "easy", or not interesting etc… for me it was such a huge injustice to this women it was my number one motivation in doing PERFECT.
I wanted to celebrate these women who show that a woman can be strong, powerful and feminine at the same time. Our society often opposes both but it's ridiculous. Strenght can take many faces.
Has the film changed the way you see synchronized swimming?
Not the film itself because it was when I discovered the reality of this sport by a friend of mine that I wanted to make the film. So it's more the process of creating the film that changed the way I see it. But I hope that the final result will change the way the viewers see it!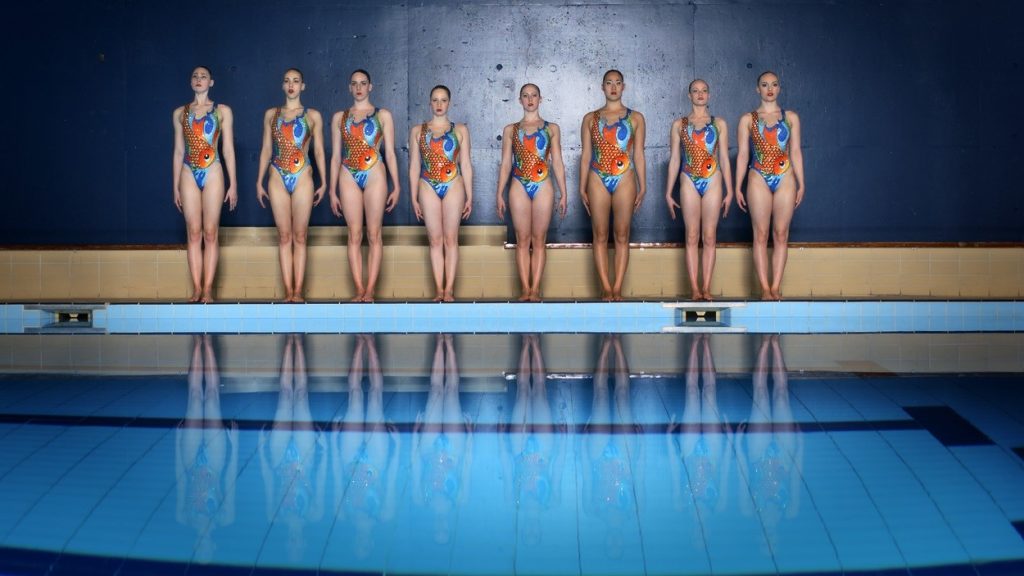 Do you think the movie will help make some new fans of the sport?
It's already the case! I had a lot of messages, mostly from men, who told me they had discovered this sport through the movie, and admire these young women.
Can you see yourself doing some sort of a sequel a few years down the track?
I already thought about it but I would have to find another story around this sport because I already spoke about what interested me the most in it : namely the sexist stereotypes on this sport, the injustice of the scoring system and also the issues of body image for the swimmers … So I do not think but you never know! Tokyo 2020?
PERFECT is now on VOD.