Sometimes the blood just won't wash away.
This summer, Wild Eye Releasing makes hearts bleed when Colin Floom and Greg Nemer's highly anticipated horror Dead Love premieres on VOD.
Brandon is a young train engineer whose world is upended when his mother suddenly takes her own life. At the funeral home, he meets Fiona, a beautiful and mysterious mortician who takes a strong interest in him. Soon they discover they share a passion for music. And when Fiona serenades him with an ancient folk song, their lives become entwined for eternity.
Acclaimed actress Kate Linder (The Young & The Restless, Miss Meadows) features alongside Nicole Elizabeth Olson, Grayson Low, Bob Buckley, Elias Harger, and Deborah Curtis in a classy, haunting and effective festival favorite making its VOD debut 8/21, followed by a DVD release in October.
How daunting is it playing a main role in a film? I imagine a bit of anxiety kicks in the closer to the release you get?
Not at all really. To be honest, this is my first role in film so I'm not really sure what to expect. All I know is I poured myself into this movie, and I'm excited to see the various responses!
How did you get the role?
You aren't going to believe it, but I responded to a Facebook post in a group for Colorado filmmakers. One emailed self-tape later, I found myself doing a chemistry read with Grayson and Colin in Denver. I heard that I got the part that same night.
What were the filmmakers looking for in the part?
Versatility. Someone who feels genuinely sweet and honest at the core, but who also has a real capacity for darkness.
Could you relate to the character – or elements of, at least?
Oh, absolutely. Fiona and I were one and the same while filming. I feel like she gets a bad rap for the choices she makes, but everyone is truly trying to make the best out of a bizarre situation.
As a romantic, I want her to get to fall in love in that fairytale kind of way, and I empathize with how complicated the reality of relationships can be sometimes…but her stakes are at an extreme I could never really understand.
Are you the type of actor that stays in character, while shooting a movie, or can you easily switch on and off at the end of the day?
Unfortunately for me, once I'm in I'm all in. It was a wild and exhausting two weeks of filming.
Do you approach this genre the same as you would any other genre? I imagine it's about playing the character as realistic and grounded as possible, no matter how fantastical some of the plot elements might be?
Before this, I was focused specifically on musical theatre, so everything felt fantastical all of the time!
I'm not sure if I really approached this role, or moreso fell into the character. As a method actor I found myself writing diary entries, in character, in the margins of my script. It was the sheer opposite of my theatrical training. Everything I knew fell away, and an instinct took over.
Had you known the director beforehand? Develop a nice rapport?
Never met him. Never met anyone in the cast or crew before filming really. I dove in head first and alone, and had one of the best experiences of my life.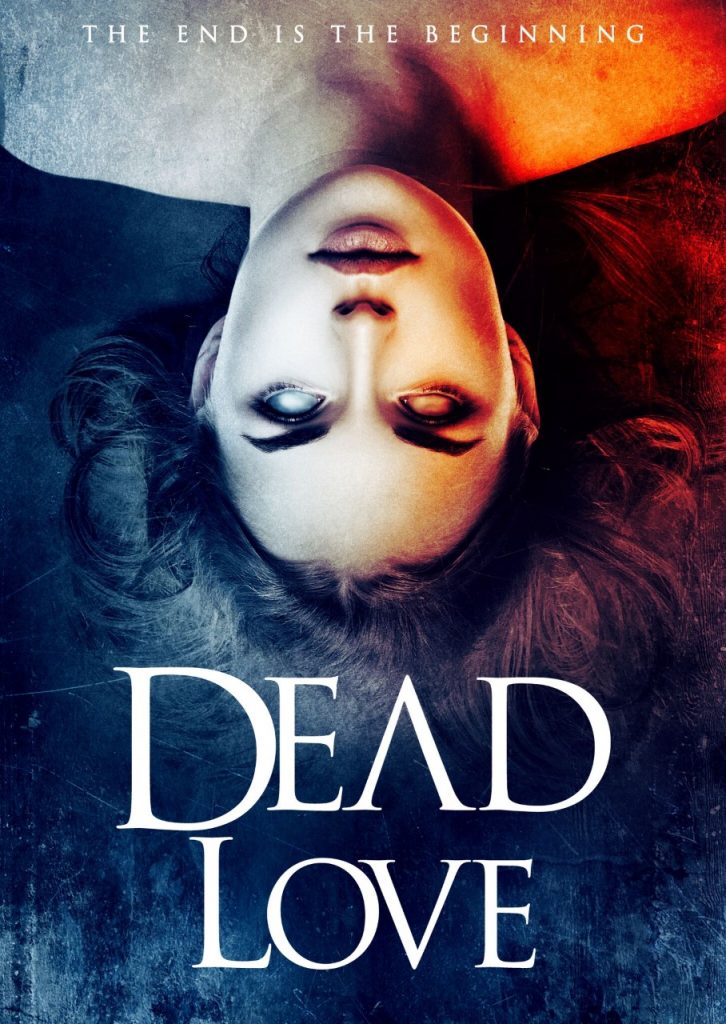 How long ago did you shoot the movie? Have you seen a cut yet?
Ah geez, I think it's been three years now. I've seen a few cuts actually, including the one you'll get to watch. It's really beautiful, and sometimes awkward, but that's the way life is, isn't it?
Since completing it, what have you been up to?
I'm back in LA discovering new avenues. While I am in love with acting, and would definitely consider any new scripts that were sent my way, I'm currently pursuing marketing at fabulous agency.
But, if you want to really catch up on the last few years, feel free to find me on social:
https://www.instagram.com/nicoleeolson/
https://twitter.com/nicoleoolson