Matt Shevin grew up in New York, then attended the University of Maryland. Upon graduation, he moved to Los Angeles, where he is currently an actor in both television and film. In addition to playing one of the leads in the original Lifetime movie Her Secret Family Killer, Matt starred in The Beneficiary, an award-winning film he wrote and produced, and is currently filming "Hucksters," a workplace sitcom also created by Matt.
Acting. How did it all begin for you, sir?
I was on the other side of the camera, helping cast a commercial, and began to realize that I could hang with some well-known actors, reading opposite them in the audition. I started taking acting classes with an intense passion.
What was the big break, in your opinion? Or is this it?
I shot a role on the soap opera "The Bold and the Beautiful." But this is a much larger role with a lot more responsibility. My biggest one yet.
Is there a certain type of role casting agents seem to ring you for?
I do play a lot of cops – I must have a good look for it. I also play young dads in commercials. I'm great with kids, and directors sense I can be a de facto on-set babysitter between takes.

Have you ever turned down anything?
I walked out of one audition without actually reading for the role a few years back. It was for a terribly-written sitcom – a "Friends" knockoff. Running the audition was a maniac, who shouted at actors to change roles they hadn't rehearsed and just perform them on command. One night, I was watching the infamously worst film ever, The Room, and realized the maniac was Tommy Wiseau, whose story was told in James Franco's The Disaster Artist.
You get to play all shades of emotion here – I take it that was a big drawcard?
Absolutely. I essentially was able to play two roles, and I loved the challenge and fun of it all. Acting is always fascinating – no two scenes are alike.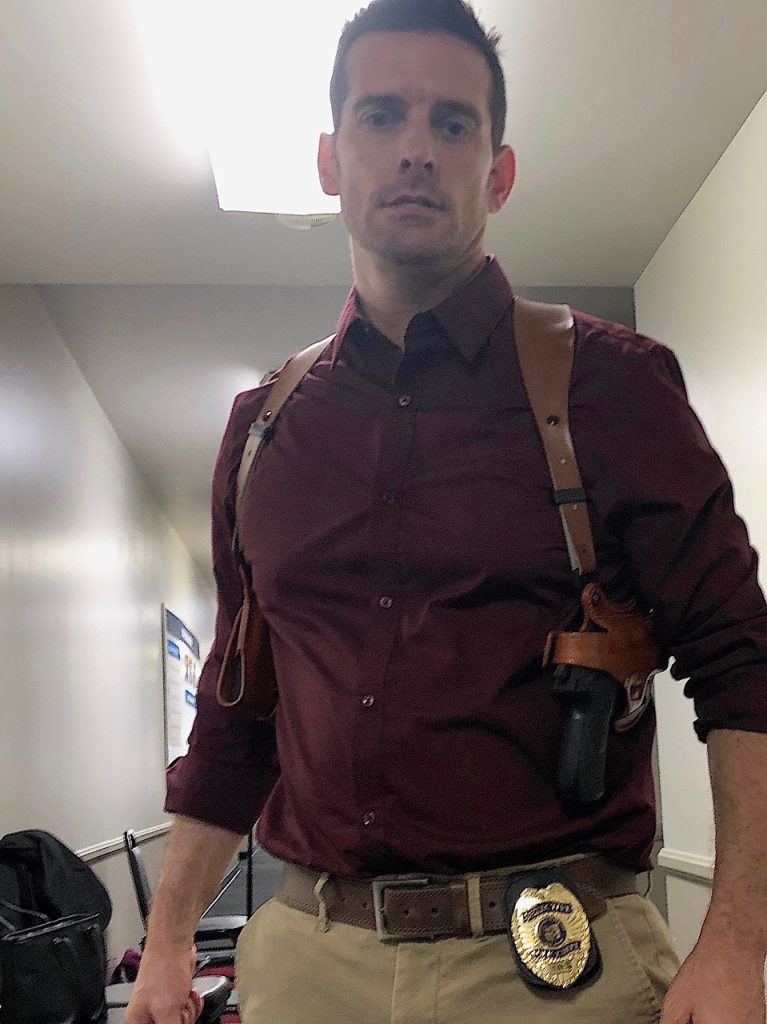 Could you relate to any of the other characters better than your own?
I liked the fun and looseness of Darin Brooks' character Will. He was the cool uncle, the playful brother. I'm those things in real life!
Where did you shoot?
On location all over LA. Homes in the valley and LAX, plus a high school and nursing college near downtown. It was so nice to shoot an entire film in LA and get to sleep in my bed every night.
Where and when can we see the film?
It aired Sunday, February 16th, but I'm sure it will run again, and can be viewed on the Lifetime website. Check it out! It's really good!