Funny Pains, though every bit as funny as it is educational, is about "dreams" says director Jorgy Cruz.
When did you know filmmaking was what you wanted to do with your life?
Since I was a little kid. My dad was crazy about films, always quoting lines from different movies, loved going and taking us to the movies and when VHS cameras came out we had one right away. He's a doctor, and when I finish high school I thought I wanted to be one as well, I had really forgotten about my love for film and to be honest, I didn't think a lot of people would have supported me going to film school. I went to med school for a few years, got really depressed, sold everything, and move to NYC to study film and life became what I wanted it to be.
Did you work outside of the U.S, as a filmmaker, before tackling the US?
Yes! For many years I ran a production company in the beautiful Caribbean, in the Dominican Republic. I shot everything under the sun, from commercials to mini-docs, the industry over there is booming.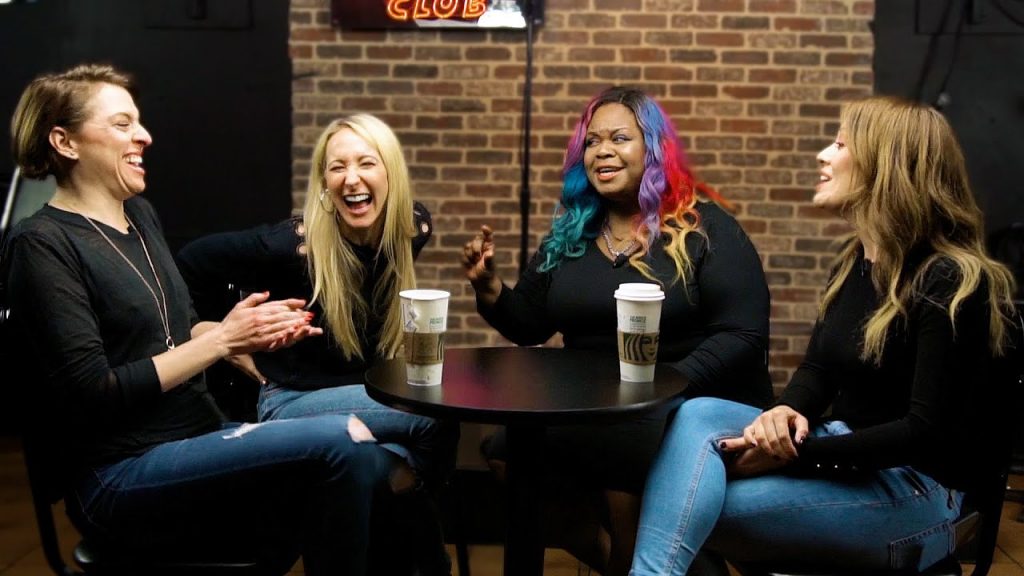 What's the secret to getting a film at Cannes!  I hear "Funny Pains" had a presence there – and it helped seal a distribution deal?
That was surreal, I have to give it up to Hewes Pictures and my main man Princeton Holt, that man is a beast! We were able to be there at the market and that really started to open doors for us that ended up un landing worldwide distribution. Hewes Pictures is the best sales agent for independent films.
In short, what's the film about?
Dreams. The dreams of comedian Wendi Starling and trying to reach those dreams in the meanest city in the world, the hardships, the ups and downs that come with being a stand-up comic in that town. Wendi is an artist when it comes to translating tragedy into comedy, and we get to see how that process goes.
And it was shot up and down the comedy strip, and in out and out of various establishments, I believe?
We got a lot of access to backstage, clubs, and the comedians' circle, they are a unique bunch and very tribal. Their brains function in a different wavelength and they usually are careful about who they talk to especially if you're holding a camera.
The film looks like it's an honest look at the life and times of a comedian – –  what's one thing we don't know about comedians that the film conveys?
The thick skin they have to develop in order to make it, in order to grow, just imagine for a second hitting the stage and no one laughing, bookers telling you that you suck, not getting paid for your shows, I could go on and on, they take a beating and can be going through very tough times and they still go on stage and try to make us laugh.
What now? Do you promote the film then move onto the next? How's your year looking?
Promote for now, yes, I started a new documentary but the pandemic shut everything down, so we are just waiting to see what's going to happen so we can pick up where we left off, it's an exciting documentary about fearless, badass women that are changing a male-dominated world one bump, punch and chair shot at a time, it's about independent women wrestlers.
Funny Pains will be available on digital on Monday