Pool Boy Nightmare is a sexy suspense thriller about Gale (Jessica Morris, Art of the Dead) a divorced woman and her 18 year old daughter, Becca (Ellie-Darcey Alden, Harry Potter and the Deathly Hallows: Part 2) who have just moved into a new home that comes with a beautiful pool in the back yard. Gale hires Adam (Tanner Zagarino, son of action star Frank Zagarino, in his film debut), a local pool boy who used to work for the previous owner, Rhonda (Sarah French, Automation) who died in a "freak drowning" accident. Turns out that Adam has a thing for older women and has a fling with Gale. Knowing she made a mistake, Gale ends the affair quickly but Adam is a very determined young man. He starts dating Becca, Gale's daughter, to make Gale jealous. As the twisted love triangle heats up, danger also mounts since Adam will do just about anything to get the woman he wants! As Jackie, Becca's best friend (Cynthia Aileen Strahan, Art of the Dead) and Gale's ex-husband, Tony (Clark Moore, Stumptown) soon discover, Adam is not only obsessed but very dangerous! In the end, nobody is safe from this POOL BOY NIGHTMARE!
DIRECTOR'S STATEMENT:
Although Rolfe Kanefsky has been writing and directing movies for over thirty years in multiple genres, this is the first time he has both written and directed a Lifetime thriller with POOL BOY NIGHTMARE. Rolfe has worked in the Lifetime world for years, having authored the productions of "WATCH YOUR BACK" aka "KILLER PHOTO" starring AnnaLynne McCord, "DEADLY SORORITY" with Greer Grammar and Moira Kelly, as well as "STALKED BY MY PATIENT", "DEADLY VOWS" and "THE WRONG BABYSITTER" starring Daphne Zuniga.
Being a big fan of classic television thrillers from the '70s and '80s, Rolfe saw this as an opportunity to embrace the feel that Steven Spielberg created with his first television movies like "DUEL" and "SOMETHING EVIL" as well as Dan Curtis' classics "THE NIGHT STRANGLER", "TRILOGY OF TERROR" and "DEAD OF NIGHT".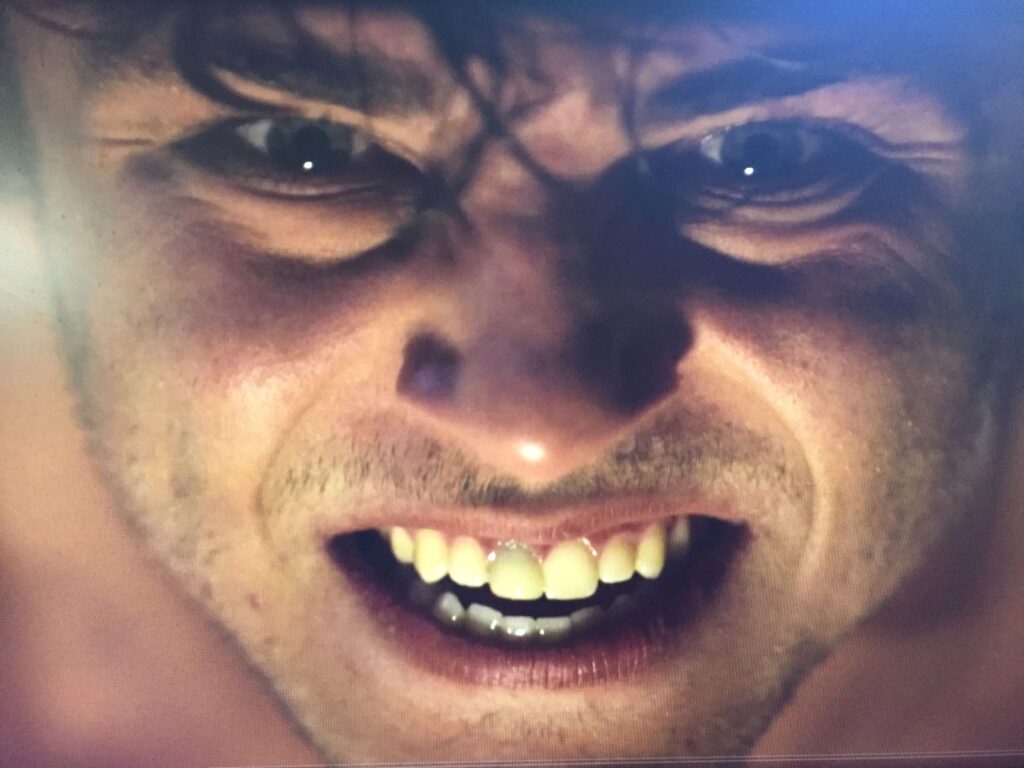 "I wanted to make something sexy and suspenseful that still fit in the Lifetime mode but created some visual tension and a little more style that is currently found in today's television thrillers. Although we didn't have a lot of time or money, I was determined to shoot this as a real theatrical movie. Getting my DP, Michale Su, who has shot my last two flicks, "ART OF THE DEAD" and "BUS PARTY TO HELL" was a great help and we pulled off some great moments of tension and action. I was also able to pull together a great cast. I wrote the script with Jessica Morris is mind to play Gale. Having recently worked with her in ART OF THE DEAD and her track record with these kind of thrillers, she was perfect and glorious in this role. I was also able to get Cynthia Aileen Strahan and Sarah French into the cast. They were also recently in my ART OF THE DEAD flick and fantastic as always. I was excited to discover two overall newcomers. Ellie-Darcey Alden sent in an audition tape which impressed me. When she came in for a callback, I was even more impressed to find out that she was British, having done a flawless American accent. Ellie had a small part in one of the Harry Potter movies when she was very young. I knew she and Jessica, playing mother and daughter, would really capture the dramatic moments of the piece and their scenes together are some of the highlights, elevating the acting that is usually found in these kind of movies."
"And then there's the "pool boy" himself. In his first acting job ever, Tanner Zagarino landed the role of Adam, the dangerously sexy villain. The funny thing about this casting is that I immediately recognized Tanner's last name, Zagarino because years ago, I had worked with an actor named Frank Zagarino who made a lot of B action and sci-fi films back in the day. I had written an action thriller script called "SHATTERED LIES" that starred Frank Zagarino and his wife, Elizabeth Giordano. They also produced the film and happen to be the father and mother of Tanner. I think Tanner was like 3 or 4 years old at the time. So, cut to 17 years later and I'm directing their son in his first motion picture. It's a small world."
POOL BOY NIGHTMARE premieres on The Lifetime Channel on Labor Day, Monday, September 7th at 8:00 pm as part of their "End Of The Summer Marathon". It plays again later that night and the following Sunday, September 13th at 7:00 pm and throughout the month. Check your local listings for showtimes and airings. Visit MyLifetime.