Principal photography has commenced on The Green Dream, with acclaimed producer Parisa Dunn producing alongside NBA All-Star, author and TV personality, Caron Butler.
The Anglo-Iranian filmmaker, who co-produced the award-winning human rights feature Desert Dancer, starring Freida Pinto, has teamed with Caron Butler, known for his legacy with The Miami Heat and L.A. Lakers as well as his passion for U.S. justice system reform.
The documentary takes an in-depth look at the racial inequity within the billion $ cannabis industry and the continued War on Weed and disproportionate incarceration of people of color in illegal States in the USA today.
The film will feature exclusive interviews with high-level politicians, major sports personalities, renown music artists, District Attorneys, State Governors, activists and law enforcement from California, Texas, New York and more. The heartbeat of the film will expose the real stories of people of color struggling in radically different ways under opposing cannabis laws in the USA.
We caught up with Parisa to discuss the highly-anticipated film.
Â
The Green Dream. Tell me about it, Parisa…
The film is a documentary feature about the racial inequity in the US cannabis industry and the continued War on Weed in illegal states. It's an issue that's slowly coming to light, now that cannabis legalization is becoming a mainstream conversation in the USA, and even globally. The dial is shifting in terms of attitudes, but race issues that have been part and parcel of the War on Drugs for decades is not yet being fully taken into account as legalization gains more traction.
And can you tease us with some of the names you've spoken to about it?
We've had a number of high profile people contribute to the film already. The District Attorney of San Francisco, George Gascon, is a pioneer and has just expunged an unprecedented 9300 misdemeanor records for cannabis, also Senator Bradford of California talked to us about his historic Cannabis Equity Act in the state. We are still filming and already interviewing some big names in sports, music and other senior political figures who are really engaged in what's going on. It's really a live story right now.
Â
What kind of research has gone into the film?
It's an interesting process with the research on this film as there's more than 100 years of history with cannabis in the USA. It was originally a prescription you got from your doctor at the start of the 20th Century. Then came criminalization and later with Nixon the start of the War on Drugs. But this is also a current story, so we are tracking new events almost daily in each state around legalization. In addition, we are filming with people who still suffer in illegal states under established laws for using the same plant that others are making millions of dollars from. It's really a dynamic story.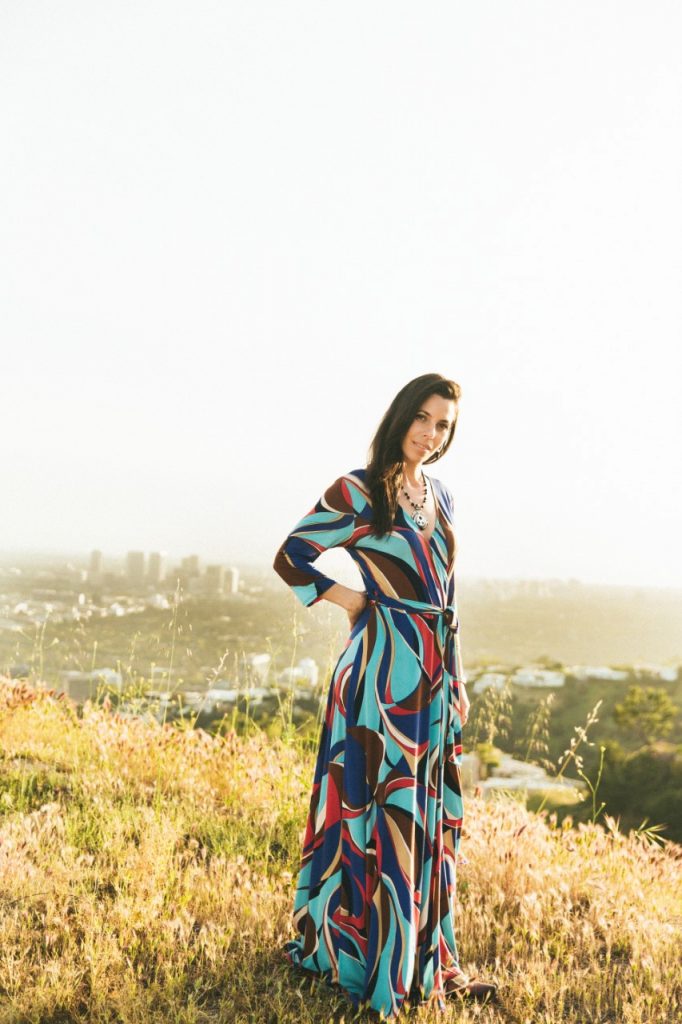 And is it a project that takes you all over the country?
As a national issue, and increasingly global, this film is taking us to many states in the USA. Our next stop is Baltimore, Maryland, where there's been a big debate and even a law suit about the lack of racial equity in who is getting industry licenses there.
Why did you feel the time was right for the doc?
When California legalized recreational use at the start of 2018 I was looking for a really compelling story about cannabis that wasn't about just 'getting high'. The more I researched it became clear that the lack of racial parity in the business was substantial, a significant fact in an industry where minorities have been (and still are) incarcerated at higher rates for cannabis possession. It's not like any other industry, new or old. Plus if you've been in locked up for cannabis in the past, you're barred from going legal now. That added another layer to the whole conversation for me. I sensed that these fundamental issues surrounding legalization were not really on the mainstream agenda, and they are big issues. Just recently, Attorney General Barr made a statement about federal legalization, so we're clearly in the right timing to look into this topic.
What's the ultimate goal with the Green Dream?
Ultimately, we are aiming to bring this issue much more into the public consciousness as cannabis continues to grow as a real political talking point, especially as several potential Presidential candidates are tackling this issue head on. We hope the film will start a much deeper conversation in the US as legalization progresses. And potentially an international conversation too.
Your projects seem to all be linked by the thread of governing or politics. Where does the interest in that area stem from?
Seeing reports from war zones on the evening news as a child, I was made aware of things beyond my immediate world. Also, being from a bi-cultural household I always held a curiosity for events in other countries and was interested in foreign societies. I started out in my career as a radio and TV journalist following real stories and from there eventually moved into scripted film and documentary. I think the thread is that no matter the medium, it's always been about story and about people and our humanity.